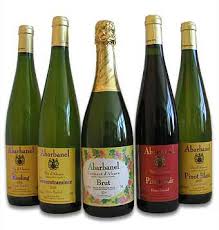 As many are beginning to discover, the image of kosher wine has evolved past the syrupy-sweet Concords of shul kiddush and your Zaidy's Seder to one of burgeoning possibilities. Today, there are over 3,000 kosher wines on the open market, and that number is growing. Almost all of the great wine regions in the world are producing kosher wines, including France, Spain, Italy, New Zealand, Australia, California, and, yes, Israel.
Israel's Mediterranean climate is perfectly suited for winemaking, with hundreds of wineries now putting Israel on the map as an important wine region. We find in Parshas Devarim that the fruit of the vine was one of the shiva minim, the seven species, of Eretz Yisrael. Tanach is peppered with references to wine and winemaking. So, viticulture is nothing new in Israel. In fact, archaeological digs consistently find ancient wine presses. Some have even been resuscitated into modern wineries. The story of the return of winemaking to the Land mirrors the story of the mass return of the Jewish people to Israel. But that's another story for another time.
Wine Is an Experience
You will read below about some suggested wines, and I will introduce a few tasting descriptors. Keep the following in mind: Wine is experiential. A bottle of wine in your favorite restaurant, by candlelight, with someone you love, might taste different than that same wine in a plastic cup at a wine tasting. Wine is very organic, and one bottle might be somewhat different than another with the same label, and the variation depends on several factors, including how it was stored. The descriptors I use below are typically olfactory, and one's own experiences in life will color their palate. So take your time (not during the arba kosos, of course!), to look, swirl, and smell. Compare how the wine changes as it spends time in your glass. Here are some tips to approaching a glass of wine:
1) Look: Make note of the color of the wine. Is it dark or light? Is it cloudy or clear? Does the wine seem to "stick" to the glass as you swirl? The color will often indicate the variety of grape that was used. Make note of that. The age of the wine will change its color, as well.
2) Smell: This is perhaps the most important step in the wine experience. Notice how it builds the aroma – and aroma/olfaction is the key to taste. Swirling the wine allows it to "open" and give its full characteristics. It's a fun experience to match aromas to wine. Some common descriptors compare the wine's aroma to various fruits, earth, tobacco, vanilla, and cocoa for red wines; and fruits, flowers, minerals, and grass for whites. Take a shot at it!
3) Taste: Look for body and character. Is the wine thin and light-bodied, or "heavy" in your mouth, and thus, "full-bodied?" Or somewhere in between? Is the wine "tannic," i.e., does it leave a dry feeling in your mouth? Let the wine coat your mouth to allow the full palate to experience the wine. Evaluate the balance of the wine: Does the wine have a nice fruit taste but little acidity, leaving it feeling dead and flabby? Or is there too much acid without fruit, making the wine a tart acid-bomb? Ideally, what makes wine pleasing is a balance between the two. Does the wine and its flavors stick on your palate after you've swallowed? That indicates the length of its "finish."
As we approach Pesach 5777, we will review some kosher wines from regions throughout the world that – importantly for this column – are easily available locally. These wines could and should grace your Seder table in place of the tired wines of yesteryear. (Reminder: Drink your whites, rosés, and bubblies chilled.)
Wines at Eight Dollars or Less
Trader Joe's has a reputation for bringing high-quality international foods to the consumer at low prices. Unbeknownst to many, it sells a line of kosher wines that are generally excellent. Unfortunately, due to Maryland's outdated liquor laws, they are unable to sell wine within state lines. If you find yourself in Washington D.C. proper, stock up on these:
2015 Terrenal Seleccianado, (red), Spain, non-mevushal, $7: Lush with ripe red fruit, this tastes like a wine that could and should be priced much higher.
N.V. Sara Bee Moscato, (sparkling white), Italy, mevushal, $5: Bursting with tropical fruits and bubbles. If you enjoy Bartenura Moscato, this wine is a third of the price and just as good, if not better.
Wines at Eight to Twelve Dollars
ElviWines is a Spanish producer making some of the best wines on the kosher market, and they did not miss with these entry-level offerings:
2015 Elvi Blanco (white), Spain, mevushal, $10: Crisp and bright with good acidity.
2014 Elvi Tinto (red), Spain, mevushal, $10: Light to medium body, with red fruits, spice, clay and earth.
2015 Elvi Rosado (rosé), Spain, mevushal, $10: Well-balanced, acidic, and bursting with strawberries.
2014 Baron Herzog Jeunesse Cabernet Sauvignon (red), California, mevushal, $12: This young, fruity Cab is a semi-sweet alternative for those who don't enjoy dry wines.
Wines at Twelve to Eighteen Dollars
2014 Koenig Riesling (white), France, mevushal, $15: Crisp, bracing acidity, citrusy. It has enough sweetness to satisfy without being cloying.
2016 O'Dwyers Creek Sauvignon Blanc (white), New Zealand, mevushal, $18: Notes of grapefruit and tropical fruits with bracing acidity. Delightful wine that is perfect for a Pesach lunch of salmon.
2009 Carmel Appellation Petite Sirah (red), Rishon LeZion, Israel, non-mevushal, $15: One of my favorite wines. Get 'em while they're still available. (I saw them on the shelf at Kosher Bite just this week). Lush and mouth-filling, ripe, red fruits, mouth-coating tannins, this tastes like a wine that would be more expensive. The '09 Carignan Appellation is equally excellent, if you can find it.
2015 Notte Italiana Prosecco (sparkling white), Italy, mevushal, $14: This classic Italian Prosecco is dry and sharp, with great effervescence, showing nice fruit and acid, and is a great pairing for most meals. Serve cold.
Wines at Eighteen to Twenty-Five Dollars
2014 Capcanes Peraj Petita (red), Spain, produced as both mevushal and non-mevushal, $18: Notes of dark red fruits and earth, this is a wine continually produced at good value. (For a real treat – but pricey at about $50 – check out the higher-end Capcanes bottles, such as the Peraj Ha'abib.)
2013 Domaine Netofa Red (red), Galil Israel, mevushal, $21: Medium body, dark red fruits with spice, and a long, pleasing finish.
2014 Herzog Late Harvest Orange Muscat (white), California, mevushal, $20: With a shout-out to the mora d'asra of my shul, Rav Marwick of Shomrei Emunah, here's a nod to a delicious dessert wine. Soft and rich, with delightful orange peel on the nose.
Wines at Twenty-Five Dollars and Over
There are many recommended wines in this category, as excellent quality is much more common. Below, you will find a few I've enjoyed recently:
2007 (or other vintage) Yarden Blanc de Blanc (sparkling white), Golan Heights Israel, non-mevushal, $28: Indulgent, crisp bubbles, and built for the long-haul. Deep mineral flavor, toast, and citrus.
2014 Gigondas Grande Reserve (red), France, non-mevushal, $26: Lovely subtle red and blue fruit, made in an Old World, subtle style.
2014 Herzog Special Reserve Russian River Chardonnay (white), California, mevushal, $27: Oak-aged, creamy with flavors of vanilla and toast.
2014 Castel Petit Castel (red), Jerusalem Hills Israel, non-mevushal, $42: This medium-bodied wine boasts cherries and dark red fruits with spiciness and great tannins. Delicious and ageworthy, stored on its side in cool dark conditions.
We are truly living in a golden age of kosher wine production. Don't be intimidated by the words, names, and labels. Taste different varieties outside your comfort zone, ask advice from people you know who enjoy wine (I've been giving it out in unsolicited fashion for years!) and start exploring all the options we have. I am available (between patients) at dr.kenneth.friedman@gmail.com.
Lechaim and a chag kasher vesameach!