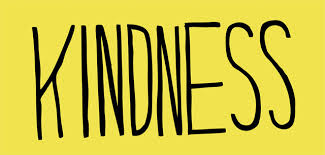 "The clouds moved so quickly that it was like watching a video on fast-forward," said my cousin Mark Rosenthal about Hurricane Irma. Mark, a dentist in Parkland, Florida, will be making a lot of guacamole in the next week or two. At least 20 avocadoes were blown off his backyard tree, leaving just two hanging on. Fortunately, other than the avocado cascade and a few other unexpected landscaping changes, his house was undamaged.
This was fortunate because his elderly mother and four friends (along with two dogs) weathered the storm with him. Sheltered inside with hurricane shutters blocking any view of the outside, they, like so many others in the area, went without power for several days, and sat in the heat with only candles for light. By the second or third day post-hurricane, the others left for home or places that had air conditioning.
Since Mark's house depends on well water, once the electricity went out, so did the plumbing. He drew buckets of water from the pool to flush the toilets, and they had plenty of bottled water to drink. Previously frozen gallon jugs of water kept food cold in the refrigerator for a day or two. The freezer food lasted about four days, and was cooked using the barbecue and the gas stove.
Grandparents Rush in Where Others Fear to Tread
Mark is a member of the Chabad of West Parkland, where the bris of Rabbi Mendy Gutnick's newest nephew took place the Friday before the storm. By that time, most people traveling in South Florida were flying to points north and away from the Fort Lauderdale airport. In the midst of the frenzy, however, one couple landed on that Thursday to come to the bris. That was Rabbi and Mrs. Mordechai Gutnick of Melbourne. They had planned to be with their family for Rosh Hashana and Yom Kippur this year anyway, but when the baby was born a little earlier than expected, they moved up their travel plans, despite Irma. The Gutnicks actually traveled farther than Irma itself. The hurricane began to form off the west coast of Africa, while the Gutnicks came all the way from Australia!
The Chabad of West Parkland lost power during the storm. Like many other communities, it created a WhatsApp group so that members could be in touch, get help if needed, and find out what conditions were like. Many other Chabad centers were open, welcoming people who needed relief from the heat, a place to charge cell phones, and hot meals. Rabbi Mendy, along with many others, helped coordinate people in this effort. In addition, for many days, he and his wife fed around 60 people an evening in his home.
Unless you have lived through it, it is hard to imagine how unbearably hot it can be without air conditioning. As Rabbi Mendy says, "Normally, we go from air-conditioned homes to an air-conditioned car to an air-conditioned office and so we don't feel the heat and humidity for long periods. Without any power at all, there was just no break. It was impossible to sleep. No hot water for the showers."
Rabbi Mendy related how a group of volunteers went door to door in Century Village, a retirement community, to see who was there and who was struggling. "There were many elderly people who didn't have any way to help themselves or cool themselves down and were in bad shape. In many cases we had to call the medic."
A Displaced Community
Every Rosh Hashana, the Parkland Chabad has a special program at a hotel where people can stay and enjoy the whole holiday. Although they had completed the arrangements and were up to capacity, with the help of sponsors and the hotel's cooperation, they were able to add 30 rooms for this year's program to accommodate 250 Jews from Key West. That community, led by Rabbi Yaakov Zucker, is very close-knit, and spend every Yom Tov together, almost like a family. "Rabbi Zucker himself is 'on the run,'" Rabbi Mendy says, "as Key West is mostly uninhabitable, but he has been busy coordinating help for his community." The majority of the Key West Jews are Israeli, many Sefardi, who are used to their own nusach. So, although the groups will joined together for evening services, separate rooms will be available during the day for the different services.
In all the efforts of the various Chabad organizations, they cooperated with the Jewish Federation in Palm Beach, which has helped provide a lot of the food for the refugees. "It's been a joint effort from many different groups," Mendy says. "We just want to help a fellow Jew, and we find a way."
Chabad owns a campsite, which is also used as a retreat center during the year. The chef has been in the kitchen for the last two weeks, even before the storm hit, preparing between 250 and 500 high-quality meals per day. They are being distributed to those in need, including a shipment that went to the Virgin Islands. A shipment also went out the erev Shabbos before Rosh Hashana to hundreds of people in Fort Myers, Naples, and other points west. "It's an effort of many volunteers, who come to the camp, pack their vans to the brim, deliver the food to Chabad rabbis for distribution in their area, then drive back to get more. People in these areas are very touched that people they don't know care about them and have been so dedicated to helping them. There has been a groundswell of volunteerism."
Saved by a Siyum
While the Gutnicks were heading into Fort Lauderdale, Rosalie and Rabbi Zvi Rosenbaum, of Miami Beach, were happy to be leaving. Miami Beach is a low barrier island subject to severe flooding, and the mayor issued a mandatory evacuation order. With the rush of people fleeing, however, many were not able to get airline tickets. It was hashgacha pratis that allowed the Rosenbaums fly to Baltimore on the Thursday before the storm. Their son, Shlomo Rosenbaum, had been learning Shas in a chavurah of six other men, and they planned to hold the siyum during what turned out to be hurricane week. "If we had not made arrangements a few weeks ahead of time," Mrs. Rosenbaum says, "it would have been very difficult for us to get a flight out."
Meanwhile, in Miami Beach
Marcos Lapciuc and family of Miami Beach, friends of the Rosenbaums, did not evacuate, because their daughter gave birth on Wednesday and was in no condition to travel. They decided to ride it out at home, behind their hurricane windows. On Friday night, very few shuls were open as few remained home due to the evacuation order. But they were able to catch a minyan on Shabbos morning at the Miami Beach Community Kollel, attended by around 50 people. One of the main Chabad shuls was open, as was Rabbi Yochanan Zweig's yeshiva, the Talmudic University (Yeshiva V'Kollel Bais Moshe Chaim). Mr. Lapciuk said, "There was a lot of achdus and communication, including a community WhatsApp group with people helping each other."
The Nicest People Come from Baltimore
Michael Lefkowitz lives in Miami Beach and davens at Ahavas Torah. His son and daughter-in-law, Joseph and Elizabeth Lefkowitz, live in Baltimore. The senior Lefkowitzes were able to evacuate to Pittsburgh for several days. They feel grateful that their home suffered only some outside foliage and tree damage.
"A lot of people went to Atlanta," says Mr. Lefkowitz, "where they were handled beautifully by the Atlanta Jewish community. The community and shuls got together and housed close to a thousand people and served three meals a day for four to six days in the synagogue. It was phenomenal. The Orthodox Union sent a truck with at least $25,000 worth of food to assist the South Florida refugees while they were in Atlanta."
Some of Mr. Lefkowitz's neighbors who also stayed sought shelter before the storm in a condominium building called Tower 41 in Miami Beach, where "people generously opened their dwellings to evacuees." A well-constructed building of 400 units, it was built to withstand hurricanes. Its lobby is at least 20 feet off the ground. Normally this building does not lose power because the service is underground. Besides the physical safety, it's a great place to be as you know you can get a minyan there.
Although the Ahavas Torah shul was closed for two days, the rabbi, Rabbi Tzvi Neuhaus, who also stayed at Tower 41, gave shiurim for anyone who wanted to participate.
Mr. Lefkowitz also started a WhatsApp chat group before the storm struck to communicate with Miami Beach residents. He initially added 25 to 30 people, but as others added friends and acquaintances, the group expanded to about 200 members: many other Jews and non-Jews, including the commissioners of Miami.
One beneficiary of that group was someone who had lost his sister and was in Orlando, where he had to sit shiva in a hotel room. He was able to get a minyan for davening and people paid him shiva calls.
After Irma, two or three community members who had remained in town drove around and, via the group, let those who were out of town know the status of their homes – whether they had power, if they could see any damage, etc.
Mr. Lefkowitz has nothing but praise for the people who govern the town, "The Miami Beach mayor, the city commissioners, city manager, the chiefs of the police and fire departments, public works, and the entire staff of Miami Beach have been terrific. They planned for this event. They took whatever precautionary action they could, and they responded extremely well. The commissioners were extremely helpful in assisting private residences and were also instrumental in getting the power back on for the Lakewood Kollel and Congregation Beth Israel right before candle lighting of the following week. It was an amazing miracle.
"The entire Jewish community really came together during this critical emergency," continues Mr. Lefkowitz. "Two who really stepped up were Rabbi Yochanan Zweig, Rosh Yeshiva of Talmudic University of Florida, and his son Rabbi Yitzi Zweig, the executive director. He housed people who had lost power and had no place to stay in the yeshiva and fed them."
Noting that Rabbi Zweig learned in Ner Yisrael and has a longtime Baltimore connection, Mr. Lefkowitz adds, "All the nice people here seem to come from Baltimore – and you can quote me on that!"
From a Medical Perspective
Bonnie Pesacov, a nurse from Boca Raton, has lived in Baltimore for close to two years. Although she was not in Florida for Irma, Bonnie remembers hurricane Andrew of 1992, when she was seven months pregnant and working in a Florida hospital. While most people are not expected to go into work when there is a hurricane, with evacuation orders brewing, this does not apply to some professions. Besides emergency workers, such as police and fire fighters, medical personnel need to be on staff at hospitals.
The hospital called to ask, "Are you coming before or after?" Bonnie decided to go in before. The hospital was also calling all pregnant women within a month of their delivery date to come into the hospital. So, when Bonnie walked in, the security guard tried to guide her to the area set up for pregnant women, and she had to tell him, "No, I'm here to work."
Bonnie spent several days on duty, sleeping and eating in the hospital as well. With impassable roads, no one could leave, and there was no staff to take their place. Since the hospital was not equipped with hurricane windows, they moved all the patients' beds into the hallways in case the windows blew out. "Going through a natural disaster creates a very unifying experience," Bonnie says. "People really do help each other, and there's a great sense of camaraderie."
Neurosurgeon Dr. Daniel Aghion echoes this sentiment. Dr. Aghion did a fellowship at Johns Hopkins before moving to Florida about a year ago. He is a member of the Boca Raton Synagogue and does brain and spine surgery. Due to the emergency, he had to be in the hospital in Hollywood, Florida, until relief staff could come. The hospital accommodated his whole family with a room and kosher food. In the end, they sent the family home, which turned out to have better conditions. After sleeping in a hospital bed for four nights, Dr. Aghion says, "I have a new appreciation for the poor patients who have to lie on the hospital mattresses."
Due to a burst water pipe in Hollywood, which can cause contamination, the hospital was under a "boil water advisory," which meant that no water, including fountains and water used in juice machines, was potable. Over the weekend, he had to treat three emergency head trauma cases, including one where a woman stepped outside during the hurricane to check why her car alarm went off. She was blown over, sustaining life-threatening head trauma. Because of the conditions, no emergency vehicles could be sent to help her. But her husband drove her to the hospital himself, which saved her life.
Despite the difficulty of working under such emotional and physical conditions, Dr. Aghion also notes the camaraderie that develops when people come together to check on each other and help each other out.
Miracles of Nature
While Irma was devastating, it triggered an outpouring of love in the spirit of ve'ahavta lerei'echa kamocha (love your friend as yourself). And for those perceptive enough to notice, it was also an opportunity to observe the wonders of the natural world. My cousin Mark told me how the wind sucked the ocean away from the shoreline as far as the eye could see in the Bahamas and near Tampa. It reminded him of how, when the Jews left Egypt, "…the winds blew all night until the sea parted revealing dry land."
"It's hard to imagine how this could have happened," says Mark. "Seeing a storm like this, helps you understand."