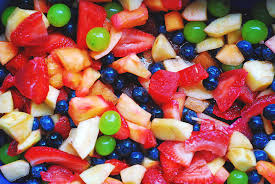 Ever wonder where the concept of having mini-servings of food before the main course originated from? It was actually those ancient Romans who first introduced the idea of a set order to meals. They also promulgated the idea of serving small portions of food at the beginning of a meal to stimulate the appetite and aid in digestion. According to The World of Jewish Cooking, by Gil Marks, Ashkenazic Jews later followed the Roman-German practice of serving a first course, called a forspice (Yiddish for "before food") to start the meal.
Master herbalist, K.P. Singh, writing on Yogiproducts.com explains more about the health connection to appetizers: "Before sitting down to the main courses, start with an appetizer that gets the juices flowing. Small portions of pungent, bitter, and sour tastes especially stimulate digestive juices."
Here are several recipes that whet the appetite and create a great beginning to your Yom Tov meals.
Mushroom Pate
Here's a simple but elegant recipe for a mushroom pate adapted from a treasure of a cookbook called Nutrilicious by Edith Rothschild.
2 T. extra-virgin olive oil
2 c. coarsely chopped onions
1 lb. coarsely sliced mushrooms
2/3 c. raw walnuts
1 tsp. sea salt
Black pepper to taste
In a large skillet, heat oil and sauté onions and mushrooms until onions become translucent, about 8 minutes. In a food processor, chop the walnuts and add the mushrooms, onions, salt, and pepper, and process until well blended. Transfer to a bowl, adjust seasoning, and serve chilled or at room temperature.
Pumpkin Hummus
Here's a delicious twist on the classic Middle Eastern dip. This "scrumptious spread" as author and cookbook author extraordinaire Norene Gilletz calls her newfangled creation, will be a welcome addition to your Yom Tov table. The recipe is modified from Norene's encyclopedic cookbook called Norene's Healthy Kitchen.
6 cloves garlic (about T. minced or 6 frozen cubes)
1/4 c. fresh parsley or cilantro leaves or 6 frozen cubes of parsley or cilantro
1 15-oz. can chickpeas
1/4 c. tahini (sesame paste)
1/4 lemon juice
2 T. extra virgin olive oil
1 can (15 oz.) canned pumpkin (about 2 cups)
2 tsp. cumin or to taste
2 to 3 tsp. salt
1/4 tsp. paprika
1/4 tsp. cayenne pepper (red pepper) or Mrs. Dash
1 T. maple syrup
In a food processor fitted with the steel blade, process the garlic and parsley until finely minced, about 10 seconds. Add the chickpeas and process until pureed, about 18 to 20 seconds. Add remaining ingredients and process until very smooth, about 2 minutes. If the mixture is too thick add a little water. You can also make this in blender but you will have to add 1/4 to 1/2 cup of water, and the result will be a dip a little less thick than one made in a food processor.
Zucchini Baba Ganoush
Such a great use for zucchini, I just had to include this recipe! I was so happy to find this variant version of baba ganoush on Koshereye.com
4 large zucchini, halved lengthwise
5 T. extra virgin olive oil
1 t. sea salt or kosher salt
1 small clove garlic or 1 to 2 tsp. minced garlic or frozen garlic cube
5 t. lemon juice 1/2 c. sesame tahini (just the ground sesame paste)
1/2 c. water
Preheat oven to 450 degrees. Toss zucchini with the olive oil and salt. Roast zucchini cut side up on a baking sheet lined with parchment paper until golden brown and tender, about 10 to 15 minutes. Then roughly chop. In a blender or food processor, add half the chopped zucchini and all the remaining ingredients and puree until smooth. To serve, top baba ganoush with the rest of the zucchini.
Tuna or Salmon Empanadas
According to our tradition, Sukkos is a time that filled or stuffed foods are consumed. A stuffed food symbolizes bounty, harking back to the harvest season, where an abundant autumn yield symbolized an overflow of blessing (thejewishchronicle.net). Here's a recipe for empanadas I modified from Chabad.org that honors this custom.
Dough
2 c. natural shortening such as Nutiva or Spectrum or Earth Balance
1 T. sugar
1/2 tsp. salt
1 egg
1/4 c. cold water
2 1/2 c. whole grain or gluten-free-blend flour
2 tsp. baking powder
Filling
2 five-oz. cans or pouches of tuna or salmon (use skinless and boneless), drained
1 onion, diced
2 hard-boiled eggs, diced
1/4 tsp. pepper
1/4 c. of water
To make the dough, cream the natural shortening with the sugar and salt. Add egg, water, flour, and baking powder. Make into 10 to 12 balls. Roll each out on a floured surface into a circle about 4 inches in diameter. Mix filling ingredients together. Place 2 tablespoons of filling in the center of each circle. Moisten edges of dough with water. Fold over and pinch edges together. Bake on a greased baking sheet at 375 degrees until golden brown. Serve with chili sauce.
Mandarin Orange Salad
Here's another flavorful starter also inspired from Chabad.org.
1 package spring mix or similar lettuce blend
1 can (11 oz.) mandarin oranges packed without added sugar
1 celery stalk, sliced
5 scallions or 1 red onion, chopped
1/2 c. plain toasted almonds or Blue Diamond honey roasted almonds or similar brand
1/2 c. dried cranberries, like Craisins or Trader Joe's Whole Organic Dried Cranberries
Dressing
6 T. extra virgin olive oil
3 T. vinegar (red wine or other, such as apple cider vinegar)
1 T. sugar
1 tsp. sea salt
Combine all vegetables. Mix dressing ingredients together. Dress immediately before serving. Sprinkle the nuts on top.
Lauren Mirkin CNS, LDN, LCPC, NCC is a licensed nutritionist and professional counselor. Please contact her for information about her comprehensive integrative nutrition counseling services, mindful eating workshops, and health and nutrition classes. She also provides psychotherapy for those struggling with eating disorders and disordered eating. She can be reached at 443-326-7023 or holisticnutritionhelp@gmail.com or holisticcounselinghelp@gmail.com.
---
[EB1]I don't see chickpeas in the ingredient list