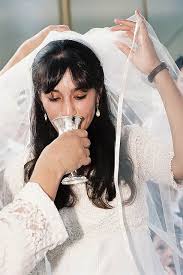 Traditionally, weddings are made in the hometown of the bride. Lately, some families have chosen to make their weddings in other communities such as Lakewood or New York because they feel the event will cost less money that way. Because these venues have a greater volume of simchas, among other factors, they are able to keep their prices down.
Some Baltimore askanim are determined to change this. They want families to be able to make their simchas here. These askanim feel that there is no reason why we can't work together to create opportunities for the same discount packages, with even greater value, right here at home!
Recently Mrs. Zissie Pollack has been recruited to help facilitate the project. I spoke to Zissie about how the Baltimore Simcha Initiative works.
She explained that a package has been created for $12,500 that includes all aspects of a wedding, including the hall, the caterer, photography, videography, and the flowers. Any simcha vendor willing to adjust his or her prices to fit into this package is welcome to join the team. These weddings are only available on Monday, Tuesday, and Wednesday evenings and occasionally on Thursday evening. Any family is welcome to use this package. When a family purchases the package, they agree to use the vendors that are included, but there is some leeway. For example, if the family wants the whole package except the band, they can still buy the package and negotiate independently with the band of their choice. The family gives the money to Mrs. Pollack, and she pays the vendors who worked for that wedding.
"A family can expect a beautiful wedding right here in Baltimore at an affordable price," says Zissie, who recently married off a daughter in Baltimore and a son in Lakewood. "Our package in Baltimore included 320 guests and the chasuna that we made in Lakewood included only 300 guests. In Baltimore the caterer offered both the men and the women a nice smorgasbord, while in Lakewood it was different on each side. Our photography and videography package includes three high-resolution CDs and three videos, for the chassan and kalla and both sets of parents.
"When I planned my daughter's wedding," Zissie continues, "I was worried that there wouldn't be enough food for the guests and that people would go away hungry. We were paying such a low price that I thought we'd have a skimpy wedding. All along, our family and our rav, Rabbi Hopfer, encouraged us to make our daughter's chasuna in her hometown. Relatives came in from Lakewood, Brooklyn, Monsey, the Catskills, and many other areas. Some relatives actually brought along deli sandwiches in case there wouldn't be enough food! We were all pleasantly surprised. The food was delicious and ample, and the service was efficient. I especially liked that the guests were served the main course before the first dance, so nobody had to leave before they had eaten."
If you have a simcha coming up, call Mrs. Zissie Pollack at 410-358-4933 and talk to her about how the Baltimore Simcha Initiative can help you stay within your budget for a wedding right here in Baltimore. If you're a vendor and would like to participate in this project, you can also call Mrs. Pollack.
By staying in Baltimore for our simchas, we can support local businesspeople, take care of the kalla and her family at home, and make it easier for our kehilla and rabbanim to attend our simchas. There's no need to go out of town to make a wedding. Now, thanks to the Baltimore Simcha Initiative, you can make a beautiful wedding at a reasonable price right here in Baltimore. Mrs. Pollack will be happy to show you how.