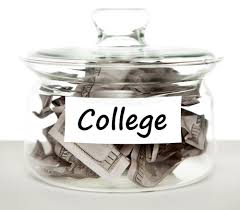 For the last decade, private school families in Maryland have read with envy about the programs in close to 20 states across the country that provide tuition scholarships, whether through a school voucher or tax credit program. Day school advocates in Maryland have worked tirelessly and diligently throughout that time to provide their constituents with a program to address this great need, but year after year things fell short for one reason or another.
During the 2016 legislative session in Annapolis, the nonpublic school coalition put together an effort that focused on several different legislative approaches, all geared to creating a program that would generate scholarships for nonpublic school students. In the end, these efforts were met with success, b"H, as key legislative leaders and the governor's office came to an agreement to provide a brand new $5 million allocation in the state budget to dispense tuition scholarships for students to attend eligible nonpublic schools in Maryland.
The new program, called BOOST (Broadening Options and Opportunities for Students Today), is a one-year program that is mandated to provide scholarships for the 2016/17 school year to students from low-income homes. The criteria for that designation is a nationally-accepted formula that is used to determine a child's eligibility for free or reduced prices for the federally-funded school lunch program (categorically called Free And Reduced-price Meals, or FARMs). The formula calculates a household's documented income and the household size – not to exceed 185% of the federal poverty levels. (The documentation with this info can be found at www.marylandpublicschools.org/BOOST).
All families who are within that FARMs eligible designation may apply for a scholarship through the BOOST program for all of their children in grades K thru 12. The online application is available at the Maryland State Department of Education's BOOST webpage (www.marylandpublicschools.org/BOOST). The application will ask for financial information and household size, and supporting documents will need to be uploaded. Prospective students are required to have already applied to an eligible participating nonpublic school (the list for which is also on that webpage) for the 2016/17 school year and have documentation from the school uploaded (with the application) as verification. Please note: A separate online application is required to be submitted for each child in a household, and multiple children cannot be combined into one application.
The deadline for the application stage is July 11, 2016 at 11:59 p.m. Once all of the applications are processed, the Maryland State Department of Education will rank the students in the order of greatest financial need. The list will then be handed over to an advisory board, whose members are appointed by Governor Larry Hogan, House Speaker Michael Busch, and Senate President Mike Miller. The board will determine the amount of the scholarship and the number of scholarship recipients. When a student is awarded a scholarship, a check will be sent to the school to which the student applied, made payable to the parent or guardian. The parent/guardian will need to go to the school to endorse the check.
As the program is capped at $5 million, there are simply not enough funds to provide scholarships for all of the FARMs-eligible students in Maryland. However, it is of the utmost importance that each and every student who is eligible under the program's criteria submits an application nonetheless. After all of the funds are dispensed, and many more students are left without a scholarship, a very strong case will be made for the program to continue with a far larger allocation for the next school year and beyond. As such, all participating schools are being advised to assist all families who have limited internet access in order to fill out their applications.
Good luck!
Rabbi Ariel Sadwin is the director of Agudath Israel of Maryland and the Mid-Atlantic Region, and chairs Maryland's nonpublic school coalition, Maryland CAPE. He can be reached in his office at 410-484-3632 and emails can be sent to info@agudathisrael-md.org.