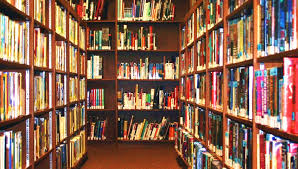 Anyone remember Baltimore Hebrew University on Park Heights Avenue and its red brick building with the year-round Chanukah menorah atop its front door? Well, the building was replaced by an extension to the JCC parking lot. But what happened to the 90-year-old Jewish institution itself? A unanimous Maryland Board of Regents vote determined its destiny in June of 2009. Baltimore Hebrew University – with its 55 graduate students, seven instructors, and a library of approximately 70,000 volumes – would be moved eight miles northeast to the campus of Towson University, with its more than 21,000 students.
The merger of BHU's graduate programs and Joseph Meyerhoff Library collection with Towson University's Judaic Studies program was a mutually celebrated "marriage." Both universities were founded to train teachers, and the vision of retaining that primary commitment to teaching would now be expanded and enhanced. BHU staff and students became affiliated with the newly established Baltimore Hebrew Institute at Towson University (BHI).
"By the beginning of the 21st century, changes in the academic community at large began to affect this nearly 100-year-old institution," explains Elaine Mael, cataloging librarian at Towson University's Albert S. Cook Library, where the Baltimore Hebrew library is now housed. "Jewish Studies were already a part of larger universities in the United States, but these were generally small, adjunct programs of larger departments. As universities embraced multicultural diversity in their academic programming, however, Jewish Studies programs began to grow."
Today, Baltimore Hebrew Institute boasts the largest collection of Judaic books and artifacts from the Mid-Atlantic through the Southeastern United States, comprised of books, periodicals, DVDs, CDs, microforms, and other electronic resources. The emphasis of the collection is on Biblical studies, Jewish history, rabbinics, the Holocaust, Hebrew language, and literature, Jewish education Jewish art, travel, and the history of Baltimore Hebrew University, explains Mrs. Mael. Several countries of publication are represented in the collection, including materials written in English, Hebrew, and Yiddish, with some materials in German, Dutch, French, Latin, Spanish, and Portuguese.
The bulk of the collection is located on the library's second floor, and the rare volumes and artifacts are stored in a climate-controlled room in the Special Collections and University Archives Department on the fifth floor. The BHI Collection has been the source of several exhibits within the library and has been highlighted in numerous presentations to a wide variety of audiences. [See sidebar]
The Special and Rare Book Collections include monographs, manuscripts, artifacts, and ritual objects ranging from the 15th to 20th centuries. Some of its highlights are the Jewish Cultural Reconstruction Collection, the Holocaust Survivor Video Testimonies, and the Yizkor (Memorial) Books.
One recent development for the collection is the library's partnership with the Yale Fortunoff Video Archive of Holocaust Testimonies. This new initiative provides digital access to over 4,500 survivors, witnesses, and bystanders of the Holocaust, including video recordings of Baltimore area survivors who provided testimony through the Baltimore Jewish Council in the 1970s and 1980s. They are accessible only through the dedicated workstations in the library's Special Collections and University Archives Department. For further information regarding accessing these testimonies, contact 410-704-2093, or email: spcoll@towson.edu.)
With the move of the library from Park Heights to the Towson campus, Elaine's job has evolved. Part of her job is behind the scenes, cataloguing materials to make sure that all the items can be located by anyone who wants to use them. She also makes presentations to classes and groups outside the university community and puts together exhibits, along with the staff of the Special Collections Department.
One of Elaine's more memorable moments at the Towson University library was working with the Jewish Cultural Reconstruction books, which were gifted to the Baltimore Hebrew College sometime between 1949 and 1952. "The books were looted by the Nazis and were later restituted to various countries by the Americans after the war. About 2.5 million items were distributed to Jewish communities throughout the world. During the time, the Jews were still in displaced persons camps and were requesting religious items from the place where all these books were stored. They were given sefarim and siddurim, but they also asked the American military if it could provide them with a set of Talmud.
Not only did the American military agree, they went to great lengths to acquire a prototype for the set, gather the many necessary (and post-war) scarce materials, such as paper and ink, and actually published many copies of the complete set of Talmud in Germany in 1948!
The Baltimore Hebrew University library owned a set of this special Talmud, but one volume of it accidentally got lost. It had been sold to a book dealer who was purchasing books for sale, and the loss wasn't recognized for a couple of years. "Once we realized it was gone," says Elaine, "we were sad about it and we weren't sure what to do. I contacted this book dealer. It was kind of a long shot, because I didn't think he would have kept a record of whom he sold this volume to. However, he definitely remembered the volume and said, 'You know, there are some books that I just can't bring myself to sell. I still have it.' He said that he had to remember where the book was and would get back to me. He contacted me saying that he couldn't find it, but a year later, he sent me an email saying that he found it. He sent it back, free of charge, and it was reunited with the rest of the books. Now, we have the complete set."
The BHI Collection services a wide range of patrons, from Towson University students, staff, and faculty, students, faculty, and librarians from other universities, local middle and high school students and teachers, rabbinic scholars, researchers, and community members. "When the collection was still within the Jewish community, some people knew about it but didn't use it very much, and some people did use it," says Elaine. "Now that it is in Towson, it is in a very welcoming home. Towson University likes to promote their special collections, and a much broader student base uses the library now. People know about it more, because the marketing is more effective. We want to promote the collection because there is so much there."
Concludes Mrs. Mael, "The collection is available not only to the Jewish community but to the entire Baltimore community and its environs. It lends books directly as well as through interlibrary loan via the public library, so it is a very rich resource. People contact us all the time. I think that people find it very helpful for their research. We would like to see more and more people using it, especially the special and rare collections."
"Forget-Me-Not: What Children's Stories Can Teach Us about the Holocaust"
by Margie Pensak
This past November, I attended the very touching "Forget-Me-Not" exhibit presented by the Baltimore Hebrew Institute and the Albert S. Cook Library of Towson University. I was amazed to learn that it was spearheaded by Cordula Kappner, the daughter of a Protestant pastor. Before her death, in April, 2017, Mrs. Kappner devised 39 impressive "Vergissmeinnicht" exhibitions. Thanks to a grant provided by the Jacob and Hilda Blaustein Fund of the Associated, the posthumous exhibition, created by German high school teacher, Dr. Daniel Hess, and his students, made its American debut at Towson University. The exhibit panels describe the childhoods and fates of 14 Jewish children living in three German towns during the Holocaust.
One of the guest speakers who addressed the diverse and overflowing audience was Dr. Jochen Oppenheimer, of Lisbon, originally from the Franconia region of Germany. He traveled from Lisbon to share his experience at the exhibit and is presently trying to get a version of it shown around Portugal. His summary of the Jewish history of Franconia provided the backdrop for the selfless work of Cordula Kappner, who was a close friend of his mother.
Originating from the same region of Germany as Dr. Oppenheimer, Dr. Fred Katz was the next presenter. Dr. Katz is a sociologist, teacher, and author. He is also a Holocaust survivor, whose childhood escape story from the Nazis was highlighted at the exhibit. His parents, who realized that it would be impossible for the entire family to escape, arranged to send him to England on the Kindertransport, along with thousands of other Jewish children between the years 1938 and 1940. He was eleven years old. In England, Dr. Katz attended a refugee school and never saw his parents and brother again.
He remarked, "This daughter of a Christian minister was not an ordained minister, but she developed a unique ministry of her own, a ministry of opening up to the light of day the fate of Jews who lived in the region where she lived. She devoted her life to making sure that their end was not final, that their lives and their long ancestry in Germany were not forgotten but were celebrated and mourned and confronted by their fellow countrymen, many of whom were complicit in silence."
Ashley Todd-Diaz, head of Special Collections and University Archives, shared, "We are starting phase two of the project, working with a Baltimore Hebrew Institute graduate student to create a curriculum that we will be able to bring into local schools. We would like to partner with Jewish day schools and public schools and as many different cultural institutions as we can."
Working closely with the library and Ashley is Jill Max, the director of the Baltimore Hebrew Institute. She explained that many of the rare volumes that were moved to the Towson University library from BHU, were books that could not be repatriated after the Holocaust. Confiscated by the Germans, they were collected by the United States military forces and sent around the world to libraries, universities, and institutions where Jewish communities existed. Baltimore Hebrew College (the former name of the University) got a lot of those volumes.
"It's just a wonderful thing to bring this exhibit to life, especially to members of the community who may not have been exposed to Holocaust education," says Jill. "To have that at a public university, I think, is very important. We're really thrilled that the library staff put this together and took the initiative to bring it to fruition."
It is to the credit of Joyce Garczynski, assistant university librarian for development and communication, that the Blaustein grant was obtained for this exhibit. For her, it was an emotional undertaking, as was evident when she shared, "I feel incredibly honored to give voice to these children who weren't able to speak, who lost their lives and perished, so they get to live. This exhibition shows that we, as a world, are bigger than hate, and even if children are murdered – as these children were – they can still have a voice and their stories live on."
The Forget-Me-Not Exhibit will be on display in the Towson University Cook Library until February 1, 2018. For further information, contact Joyce Garczynski, 410-704-5168 or jgarczynski@towson.edu.