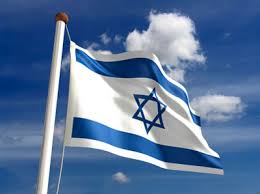 When is a dish is not a dish?
When it is a KLEE, of course!
A KLEE can be anything you have handy – a bowl, tray, platter, or, yes, a dish. (It is the Hebrew word for container, after all.) Or you and your children can make one out of clay or cardboard, even Clicks or Legos. Whatever form your KLEE takes, the point is to keep it on display in your home and fill and refill it with the products of Eretz Yisrael.
The KLEE concept was created in the months following the 2014 Gaza War. Many Israeli businesses had been dealt an enormous economic blow. This was on top of the ongoing harm of the BDS (Boycott, Divestment, Sanctions) movement, which was in full swing in Europe and on its way to America. The KLEE is a grassroots response by ACHI, American Communities Helping Israel, a non-profit, all-volunteer organization founded in New York, in 2004, and now run by a committee of five women.
ACHI, which also means "my brother" in Hebrew, promotes the double goals of Jewish unity and support for Israel in the face of the anti-Israel, anti-Semitic, cloaked-in-the-guise-of-social-justice BDS campaign. In its early stages, ACHI focused on youth, developing educational programs in Jewish schools to convey the importance of connection with our family in Israel. "We created an assembly program promoting, 'Think Israel – Buy Israeli,'" explains Rochelle Zupnik, one of ACHI's founders. "We explained to the children that there are all kinds of wars. While we usually think of wars with guns, BDS is a war, too. It might be subtle, but it is a war, and we counter it." The organization created a defiant new meaning for the BDS acronym: Buy, Display, and Support.
All Kinds of Jews Are KLEEing
Since the Where What When's original article about ACHI and the KLEE, two years ago, the idea of placing a KLEE to every Jewish home as an important item of Judaica is catching on. It is an effort that Jews of all stripes can embrace. In fact, the word is an acronym for Kohen, Levi, and Yisrael, alluding to the goal of bringing all types of Jews together. In a sense, the KLEE is a modern manifestation of the millennia-spanning tradition of Jews living in the Diaspora helping our brothers and sisters living in Eretz Yisrael. Whether the vehicle is daily davening, expressing the yearning to return to Zion, donating to Israeli yeshivas and charities, buying Israel Bonds, visiting Israel, and/or belonging to groups such as Hadassah, the RZA or AIPAC, the underlying goal is to support the land and people of Israel.
I recently met with Rochelle and Tova Taragin, ACHI's regional coordinator for the Baltimore/Washington area, in Tova's home. Rochelle calls Tova "a walking billboard," because wherever she goes she promotes "Think Israel—Buy Israeli." Tova says, "People stop me in Seven Mile Market to see what Israeli products I have in my shopping cart." Seven Mile Market has facilitated finding their numerous Israeli products by posting "Made in Israel" signs on many of its aisles. "The KLEE resonates with people of all ages and backgrounds," Rochelle says. "We view it as a unity project: We are all united doing the same thing, filling our KLEEs each week."
KLEE Shabbat
ACHI latest endeavor is "KLEE Shabbat." ACHI volunteers have been meeting and speaking with rabbis and community leaders across the country to introduce the KLEE commitment and ask them to host a KLEE Shabbat. It involves the rabbi of the shul speaking about the importance supporting the Israeli economy and helping our Israeli family. At the shul's kiddush, a designated KLEE, or several KLEEs on the tables, are filled with a wide variety of Israeli products. ACHI provides "KLEE cards" to be placed near the KLEE. Designed in Israel, the cards thank the participants for making the commitment to "Think Israel – Buy Israeli" and urge them to Buy, Display, and Support Israeli products.
The idea has been adopted in synagogues across the U.S. and Canada. In fact, Tova received text messages confirming that two more synagogues were planning to participate in KLEE Shabbat while I was interviewing her. The idea is very adaptable to different communities. At Shomrei Emunah, for example, the KLEE is featured at every shalosh seudos, sponsored by different members for a donation of $18. Rabbi Binyamin Marwick is an enthusiastic supporter: "When a person goes to an anti-BDS lecture, they are inspired to help, but when they go home, it is too easy to forget. The KLEE is a constant and visible reminder in our homes to 'think Israel, buy Israeli.' It is something we can easily do to help Israel. That is why we, at Shomrei Emunah, have had Israeli products every Shabbos. Whether it is chocolate wafers, mitz eshkoliyot (grapefruit juice), stuffed grape leaves, pickles, olives, or Bisli, the participants at shalosh seudos have a taste of Israel every week and, hopefully, bring this tradition home with them. If every Jewish family in the Diaspora would display and fill a KLEE every Shabbos, can you imagine what an impact it would have the Israeli economy?"
Sam and Donna Wach have been sponsors at Shomrei Emunah a few times. "It's really important," says Donna, "and what's nice is that it's such an easy way to support Israel. We are lucky in Baltimore to have a large selection of Israeli products to choose from without having to go out of our way."
When Rochelle and Tova approached Rabbi Teichman of Congregation Ohel Moshe on the Thursday before Tisha B'Av with the idea of hosting a Klee Shabbat in his shul, they suggested that Elul would be a good time to start.
Rabbi Teichman's response was, "Why wait? Let's do it this Shabbos!" Rochelle's husband had yahrzeit for his father that week, so the Zupniks sponsored the kiddush, where a full array of many Israeli products including cookies, humus, techina, crackers, pickles, and Israel wines were displayed.
Although some might question whether buying one little Israeli product every week will make a big dent in the Israeli economy, Rabbi Teichman quotes the gemara: "'Giving a pruta (tiny amount) of tzedaka is performing a mitzva.' Every little bit helps," he points out. "But the main goal behind the KLEE campaign is to keep the connection with Eretz Yisrael and to never forget what our umbilical cord is attached to." After that Shabbos, he added, "People thought it was a charming idea – and they people treated it like a 'chumra' (stringency): Every bit of the Israeli products was consumed!"
Rabbi Teichman also notes, "In the old days, everyone had a longing for Eretz Yisrael and felt that 'we will return one day.' But it was always so difficult. Now, most of this generation has grown up feeling it is so easy. So many people have visited Israel even as children. Most of my generation didn't go to Eretz Yisrael until they were adults. My grandparents didn't go until they were in their 60s. It was such a thrilling, exciting thing for my generation. We need to rekindle the relationship so it doesn't become stale. We are all connected, and Eretz Yisrael is where we belong and where we all should be. Using Israeli products every week, besides starting the conversation and supporting Israel, keeps us focused. When news items come up on Israel we are more attentive. When things happen, we are more caring, more sensitive. The rest is pure bonus. This is a great opportunity for people to keep Eretz Yisrael on the top of their consciousness in a simple way which is fun, engaging, and very purposeful. Having Israeli products featured at home is the main idea. When people are sitting around the table, it's personal.
"There are added bonuses: When consuming wine or special fruits from Israel, you get a chance to make the special brachos '…al pri gafna' instead of '…al pri hagefen' and '…al perosayha' instead of '…al haperos.' And you are eating produce that had many mitzvos done to them, such as truma and ma'aser. These foods have kedusha. When you think about it, it's really awesome to eat foods from Eretz Yisrael. Not only are you supporting Israel when you eat Israeli products, you are supporting Torah as well!"
Bev Berger, a congregant at Ohel Moshe whose daughter lives in Jerusalem, has been involved in the KLEE project for over a year. She asks, "Why would someone not want to have a KLEE filled with Israeli products?"
What Rabbi Yisrael Motzen, of Ner Tamid, also finds the KLEE idea appealing: "Something like this is small but meaningful. It can have a direct impact on the Israeli economy and against those who want to harm Israel. It's very accessible, and you can see the impact you are making. It's not something you do and forget about; you see it every Shabbos at your table, and it serves as a tangible way to see how you can make a difference."
Israeli Products Everywhere
Tova and Rochelle emphasize that the KLEE is not only for the home but can be displayed anywhere that people gather, including the office, schools, and organizational events. In addition, buying Israeli products is by no means limited to food.
The KLEE website, www.TheKlee.org, has links to many websites that sell Israeli products: everything from olive oil to jewelry. Luckily, here in Baltimore, there are plenty of places to buy many of these items in person. But Israeli products abound online. On Amazon and many sites, you can filter for Israeli products by searching for "made in Israel." When I did that, I found that over 15,000 items came up. At least one of the items was a mistake. It was a pair of swim trunks made in Bulgaria with the brand name Alex Israel. Disregarding that item, you will find many websites that point you to actual Israeli-made products.
So what are you waiting for? If you aren't already using this new Judaica item and filling it with Israeli goodies each week, unite with Jews across the Diaspora, adopt this new custom, designate a KLEE in your home and add some Israeli items to your weekly shopping list.
If you are interested in your shul, school, camp or other organization having a KLEE Shabbat or KLEE Day, and would like more information, please contact Tova Taragin at 410-371-9194 or tovtar@gmail.com.