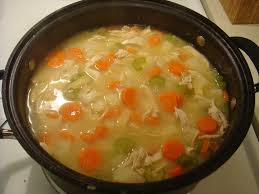 My clients often tell me that healthy eating and a balanced family budget are mutually exclusive. You may even have heard the saying, "If you plan on shopping at Whole Foods, you might as well say good bye to your whole paycheck." Many people are of the mindset that food budgeting means clipping coupons for sugar- and white flour-based products and packaged, refined junk food. While less nutritious food may indeed be inexpensive, it is not your best option for improving you family's health and well-being.
While shaving off hundreds of dollars each month on your grocery shopping may be a long-term goal, here are 10 tips to start you on your way towards a fiscally-sound food allowance that enables the purchase of wholesome fare for you and your family. Remember, the journey of a thousand miles begins with the first step.
Raise your consciousness around your food choices and your supermarket spending habits and purchases. Keep a record for one week. Right down or track with an app all your grocery store and restaurant purchases. Alternatively, keep all receipts and analyze them at the end of the week. Ask yourself, "Are there are any items I could cut out or substitute for less expensive but still nutritious versions?"
"Plan, plan and plan" writes Stephanie Nelson in her informative and well-researched book, The Coupon Mom's Guide to Cutting Your Grocery Bills in Half. She offers this analogy: "On your last family vacation, did you bundle everyone in the car, gun the engine, and then decide where you were going? Of course not? Mealtime isn't exactly as exciting as your family's trip, but it needs to involve a similar level of forethought."
Shop strategically with a list: Create your own list, download a template, or use an app. Always keep your list with you or on your refrigerator, so you can jot down items as your family runs low. A list also helps you avoid purchases based on fluctuating emotional states and reduces impulse buying. Stores try to lure us with pretty packaging and clever marketing to buy more than we need; strategically entering the store is our best protection against these influences.
Avoid last minute shopping for only a few items. Only head to the store when you have at least a dozen items on your list, and stay out of the grocery stores as much as possible. Do an inventory of your refrigerator, pantry, and freezer before you go, each and every time. And when you do head for the food store, always enter with a list! Erin Chase, author of three innovative and impressive guides for budget eating, writes in The $5 Dinner Mom Cookbook, "Making a list and sticking to it will prevent those quick trips into the grocery store for a single ingredient that inevitably turns into a mini-shopping spree."
You are bound to spend more money, even if it is on healthy food, if you go to the store multiple times. Think about how you may have gone in for two items and come out with 10. Thirty dollars here and 20 dollars there can add up over the month and certainly the year. I know; I used to be guilty of this pattern myself. If you are multiple-times-per-week shopper, try to limit your food shopping to only two trips per week. See if you can get it down to only once per week. This will require the maximum use of tips 1, 2, and 3.
Purchase produce seasonally. Here are some suggestions from the book, Family Feasts for $75 a Week. The author writes that bananas, potatoes, carrots, cucumbers, onions, and celery are usually a good deal no matter the season. The author's chart of cheaper, seasonally-available produce for July and August includes apricots, blueberries, cantaloupe, green beans, corn, peaches, raspberries, strawberries, summer squash, tomatoes, and watermelon.
"Stretch your food dollar with cheap 'superfoods,'" writes Stephanie Nelson, the coupon mom. She suggests working into your family's regular diet foods that offer the greatest nutrition at the lowest price. Her list includes green cabbage, romaine lettuce, carrots, spinach, green peppers, frozen broccoli, fresh or canned tomatoes, bananas, oranges, beans, lentils and split peas, chicken, turkey, eggs, canned tuna, brown rice, wholegrain pasta, oatmeal, and other wholegrain cereals. (Please see WhereWhatWhen.com for my past articles that include many of these superfoods.)
Make a price book. Cynthia Ewer writes on her website, the organizedhome.com, that a price book is a power tool for tracking prices, products, and sales, so you'll always know when a bargain is truly a bargain. You can simply start with a notebook, writing down the 20 most expensive items that you discovered from saving your receipts. Then jot down your items, one per page. Start recording the store, date purchased, brand, price, and size. Find more detailed instructions at organizedhome.com and in the Family Feasts book.
Make staples at home. Here are some staples that are easy to make at home, and may be both more economical and healthier: salad dressings made with oil and vinegar, hot wholegrain cereal instead of cold cereal, bean dips such as hummus, and vegetable, bean, or chili-style soups and stews. Cakes, quick breads, granola, and even nutrition and other types of snack bars also are good make-at-home goodies.
Start with tiny steps and modest goals. Research shows that small steps can help us reach our goals better than grand sweeping plans. Start with the modest goal of reducing your food spending by 10 or 20 dollars per week, using some of the suggestions in this article, and build from there.
Use coupons without driving yourself crazy. For example, are you a fan of Lundberg rice? Pick one company and search for coupons online before you go shopping for products you are already purchasing. Add new companies each time you food shop.
Here are some tasty but economical recipes to try this summer:
Canned Salmon Loaf
Instead of heading out to a restaurant or ordering take out when you're pressed for time, whip up this quick recipe from ingredients in your pantry, saving your family's hard-earned money and improving their nutrition at the same time. While the salmon bakes, spread some seasoned frozen broccoli or cauliflower on a parchment-lined baking sheet and place in the oven. When both are ready, you have a meal.
3 cans of salmon (I use skinless, boneless) mashed with 4 T. mayonnaise
1/2 c. non-dairy milk
1 c. oat bran, oatmeal, leftover rice, breadcrumbs, or matzah meal
1 T. onion powder
2 – 3 tsp. dried dill
2 T. lemon juice
1 egg
Mash salmon with mayo and add milk. Next add oat bran, onion powder, dill, lemon juice and egg. Mix. Put into an 8 x 8 loaf or cake pan. Bake 45 minutes at 350 degrees.
Cucumber Avocado Soup
This cooling soup was adapted from fitnessmagazine.com
1 T. extra-virgin olive oil
2 tsp. garlic, minced
1 small onion, diced
1 T. lemon juice
4 c. peeled, seeded, and thinly sliced cucumbers, divided
1 1/2 cups vegetable broth
1/2 tsp. salt
1/4 tsp. ground pepper
pinch of cayenne pepper
1 avocado, diced
1/4 cup chopped fresh parsley or 6-9 cubes frozen, plus more for garnish,
1/2 cup plain yogurt, dairy or non-dairy
Heat oil in a large saucepan over medium-high heat. Add garlic and onion; cook, stirring occasionally, until tender, 1 to 4 minutes. Add lemon juice and cook for 1 minute. Add 3 3/4 cups cucumber slices, broth, salt, pepper, and cayenne; bring to a simmer. Reduce heat and cook at a gentle simmer until the cucumbers are soft, 6 to 8 minutes.
Transfer the soup to a blender. Add avocado and parsley; blend on low speed until smooth. (Use caution when pureeing hot liquids.) Pour into a serving bowl and stir in yogurt. Chop the remaining 1/4 cup cucumber slices. Serve the soup warm or refrigerate and serve chilled. Just before serving, garnish with the chopped cucumber and more chopped parsley, if desired.
This can be made ahead and refrigerated for up to 4 hours.
Chocolate or Carob Zucchini Cake
This recipe is adapted from the frugal eating guide called Family Feasts for $75 a Week, by Mary Ostyn.
2 c. whole grain or gluten-free flour blend
1/2 c. ground flax seed or oat bran
1 c. natural sugar
3/4 c. unsweetened cocoa or carob powder
2 tsp. baking soda
1 tsp. baking powder
1 tsp. ground cinnamon
1/2 tsp. salt
4 large eggs
3/4 c. vegetable oil
3 c. shredded zucchini
3/4 c. chopped walnuts
Preheat oven to 350 degrees F. Oil a 9x13-inch baking pan. Combine flour, ground flax or oat bran, sugar, cocoa or carob powder, baking soda, baking powder cinnamon, and salt in a medium-sized bowl. Add eggs and beat for 1 minute, then add oil and mix well. Fold in zucchini and nuts until evenly distributed. Pour batter into prepared pan. Bake until a knife inserted into the center comes out clean: 50-60 minutes. Cool cake completely in a pan on wire rack.
Roasted Red Pepper Dip
The idea for this delicious dip was inspired by one I saw on myrecipes.com
2 tsp. dried basil
1 tsp. vinegar
1 (15 or16-ounce) can cannellini beans, rinsed and drained
1 (7-ounce) bottle roasted red bell peppers, rinsed and drained
1 large garlic clove or 1 T. minced garlic
2 – 4 T. good quality vegetable oil
1/2 tsp. salt
1/2 tsp. ground black pepper
Place first 5 ingredients in a food processor; process until smooth. With processor on, slowly add oil through food chute. (This dip can be made in a blender, but you will have to add 1/4 to 1/3 cup of water, depending on your blender.) Stir in salt and black pepper.
Lauren Mirkin CNS, LDN, LCPC, NCC, is a licensed nutritionist and professional counselor. Please contact her for information about her comprehensive integrative nutrition counseling services, mindful eating workshops, and health and nutrition classes. She also provides psychotherapy for those struggling with eating disorders and disordered eating. She can be reached at 443-326-7023 or holisticnutritionhelp@gmail.com.