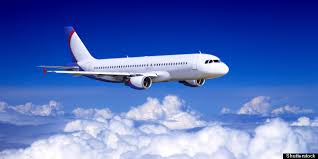 By now, Baltimore's Persian Jews – with their exotic pink shul on Park Heights Avenue – are a familiar part of the community. Like previous groups – the Russians, the Yekkes, and the Holocaust survivors – who escaped difficult circumstances and made their homes in Baltimore, the Persians add a unique and colorful flavor to our diverse community.
Jews have lived in Persia (modern Iran) since before the time of the Second Temple. Their arrival in Baltimore was a "fluke" (also known as "hashgacha"). That is, it wasn't exactly planned that way. During the tranquil days of the Shah, Rabbi Naftali Neuberger, zt"l, had initiated a program whereby contingents of college-age men would come to Ner Israel yeshiva on student visas to get rabbinic training. They would then return to Iran, where high-level Jewish education was lacking, to bolster Jewish life. Before the second half of the plan could be implemented, however, the Iranian revolution of 1979 changed everything. Those who were in Baltimore stayed, and many others fled their ancestral home following the violent regime change.
Today, nearly 40 years after that first migration of young single men and women, second and third generations have blossomed, and elderly parents have joined them as well. Yet how many stories remain untold? This article will present a random picture of some of these individuals, both the original refugees and their offspring.
* * *
David Hakakian, of the Milk and Honey Bistro, was one of those who had to escape from Iran under Ayatollah Khomeini's rule. An electrical engineer by training, Mr. Hakakian had been fired from his teaching job in Iran for the crime of being a Jew. In his late 20s, he fled Iran in 1986 with his pregnant wife and young child. It was an arduous journey, hiking and traveling by camel for five or six days until they reached Pakistan. After nearly a year's journey, including nine months in Vienna (where the baby was born), HIAS was able to help him get a visa to the U.S., where he had siblings. Mr. Hakakian initially found work as a sewing machine technician. His father had owned a commercial sewing machine business in Shiraz, and he knew a lot about them.
Asked how long it took for him to feel comfortable in his new environment, he said, "only a few years. For each person it is different." Although he had learned some English in high school, he was not fluent when he arrived. His parents were able to move to Baltimore in 1996 to join of their children, all of whom had by then settled here. As they were in their 60s, it was a more difficult transition.
Of the Jews remaining in Iran, Mr. Hakakian says, "They still have a good life. Only the government is crazy." They are free to leave but many choose not to because of the loss of assets and hardship of moving to a foreign country.
The Hakakians' two daughters married first-generation Persian Americans, but he has no expectation or requirement that his other children limit their shidduch choices to Persians. "My main purpose is that they should be happy," he says. He does feel, though, that marrying into the same culture makes things easier. His children understand Farsi but don't use it to speak to one another. As a matter of fact, as in many homes, the parents would speak to them in Farsi and they would answer in English.
* * *
Chana Lavi, in her early 30s, was the first American-born baby girl in the Baltimore Persian community, and her son was the first boy of the next generation to celebrate his bar mitzva.
"When I started out in Bais Yaakov nursery school," Mrs. Lavi relates, "I didn't speak a word of English. The teachers called my parents and said, 'Your daughter is just sitting in the corner; I don't think she understands the language.' My dad suddenly realized this was true. That was a minor detail they forgot. I guess they assumed I would just pick it up quickly." Her parents began speaking more English to her and that helped. She went on to successfully graduate Bais Yaakov. It was challenging, since, like many children of immigrants, her parents could not proofread and check her homework for punctuation and grammar. "Baruch Hashem, I worked hard and graduated with honors."
Both of Mrs. Lavi's parents, Shlomo and Miriam Moinzadeh (of Shlomo's Kosher Meat and Fish Market) had come to the States from Shiraz before the revolution, and because it happened while they were here, they stayed. In Iran it was hard to get into university; only the elite families were easily accepted. So it was common to go overseas for education and then return to Iran for the good life a degree ensured. Shlomo earned a degree in mechanical engineering in Oklahoma, intending to return to Iran with these skills.
While at Oklahoma State University, Mrs. Lavi's father "was one of the few men in Oklahoma who had a minyan in his house; that was very important to him. He led a religious lifestyle and would walk an hour and a half to get to shul. He had come to America with several other Jewish men who did that as well. They were all from Shiraz, where people tended to be more religious than Jews in other cities." Mrs. Lavi's father would later move to Texas. Her mother still speaks of how welcoming the Baltimore community was when she first arrived in America. She later moved to Cleveland. Someone told her father about a Persian girl in Cleveland, and "he got in his car and drove from Texas to Cleveland. People did what they had to do to find a girl from the same background." After a few dates they got engaged and moved to Baltimore where he was quickly connected to Ner Israel.
Like many of her generation, Mrs. Lavi is American yet has a strong love of Persian traditions and culture and feels very connected to her shul, Ohr HaMizrah. "Some people get embarrassed by their background or the coloring of their skin or their accents, but I never felt that way. I am, and always was, proud to be a Persian. I guess it's because my parents just kept us happy. When I came home, my mom always had fresh hot food for us to eat. She couldn't check my reports, but she was there for us in other ways. I felt secure that I was able to do what I had to do in school and excel. We are a very close-knit family, which Persians especially tend to be. Persians stick together."
Mrs. Lavi's husband, also a first-generation Persian American, is very involved with the community, running the youth minyan and keeping the boys happy and proud of who they are. Their kids don't speak much Farsi, but Mrs. Lavi feels that it's good, because she and her husband can speak about some things without them knowing what we are saying. The oldest, who just turned 13, is starting to pick it up." Mrs. Lavi believes they will become more familiar with the language as some of their friends are first generation Americans who speak Farsi at home.
Although her kids are young, at this point she believes they will be more interested in marrying people with their same cultural background rather than "marrying out" as they are very dedicated to their shul and culture. "But you never know what will happen once they start yeshiva," she says.
Although Mrs. Lavi has never been to Shiraz, she knows a lot about it from the conversations around her. "When my parents and every single person from Iran describe that country, they speak of the pleasant weather, the beautiful gardens and houses, and how they would go to the park with their families on Sunday and Shabbat. Those memories are etched in their brains because they all say the same thing. When it's a good day here, they say, 'Oh, it's just like it was in Shiraz.' If they taste good food, "Oh, it's just like it was in Shiraz.' If they smell a flower, "Oh, in our garden, they were just like this.' Every good thing goes back to their hometown."
Mrs. Lavi knows of some people who have visited Shiraz but came back depressed. "The house is gone, the garden is gone, the food is different, the streets are different, and it turned out to be a painful experience, as they really can't relive those memories." Although some people visit Iran fairly often, many have no desire to go back or are fearful to do so as there have been incidents (such as what happened to an elderly relative of hers) of visiting Jews being beaten and accused of spying.
Mrs. Lavi has an aunt and uncle who left Iran about six years ago. In Iran they owned a large mansion on a hill, where they could look down and see the whole town. The aunt was head nurse in a hospital, and her husband also had a very good job. Their children had left earlier, but they waited a long time in order to try to sell their estate. In the end they had to sell it for very little. When they later heard that the buyer knocked down their home and built expensive villas, it was painful for them. Her aunt babysits now, and her husband cannot get a job. They live in a much smaller house. But they felt they had to leave Iran, where they no longer felt safe.
Mrs. Lavi's grandparents came to America about 18 years ago and went straight to Los Angeles, home to the largest Iranian community outside of Iran. "It was the best place for them," she says. "The weather, the people, and the food are like Shiraz. As non-English speakers, they need to be in a familiar environment." Personally, Mrs. Lavi is very happy that she lives in Baltimore. "I love the community and the schools here, and am proud to be a religious Jew." She feels that L.A. with its many distractions, is a more challenging place to raise a religious family.
Regarding religion, Mrs. Lavi shares an interesting perspective on the effects the Khomeini regime had on Jewish life. On the one hand, it made things very hard for them. Terror reigned. She relates how people, including small children, would walk through their neighborhoods and witness their murdered neighbors hanging in the streets. Jews were arrested, jailed, and tortured on trumped-up charges of "spying for Israel."
On the other hand, under the Shah, modern, Western ideas were introduced into Iran. "Before Khomeini, things were getting more and more relaxed," Mrs. Lavi continues. "Skirts were getting shorter, and religious observance was getting looser. Intermarriage was becoming acceptable. And this was in a community that had always been very traditional."
Once Khomeini came on the scene, he reintroduced the concept that Jews were impure people. "He created a new separation. A Moslem could not even step his foot into a puddle of water if a Jew had stepped into it, because they made it 'impure'. This made a heavy separation between the Jews and non-Jews and in a way that was good, because it forced Jews to stick together. Although this new atmosphere was very harsh and difficult, it may have helped save Persian Jewry."
* * *
Rachel Afrah, the daughter of Levi and Sara Afrah, a first-generation American in her twenties, is a teacher and tutor. Her family attends Ohr Hamizrah and other Sefardi shuls in the area and is very close to other Persian families. But, perhaps because they don't have a large extended family here, such as grandparents or first cousins, they have also "branched out" to have close connections with the wider community. When Rachel attended Bais Yaakov, there were other Iranian girls but usually not in her class. It forced her to be friendly with those around her. "That was very good for me, because I got to know other types of people, and we were all friends."
Today, Rachel feels quite at home in both the Sefardi and Ashkenazi communities. She believes there are many single girls who would go out with Persians only because "they are very used to living in homes where there is heavy emphasis on the culture, and they are very Persian and would not fit into a non-Persian lifestyle." Others, like herself, would find it easier to join a family that has some Sefardi background but are not opposed to considering Ashkenazi shidduchim. Many believe that, even if they do end up marrying Persians, they won't feel the need to teach future children Farsi, other than, perhaps, to be able to communicate with older relatives.
One thing that Rachel feels is important to pass down to children is the knowledge of the mesiras nefesh that the Persian community demonstrated by leaving behind a 2,500-year-old community in order to be able to practice Judaism freely and transmit it to their children.
Like Chana Lavi and other children of the original Persian Baltimoreans, Rachel is very familiar with her family's history. Her mother Sara left Iran as a college student in 1979. While in the States, it was clear that trouble was brewing in her country, so she did not return to Iran. She didn't know a lot of English before she came, but was able to pick up the language by being around Americans and using English while working.
Although Rachel's mother was from a traditional community in Teheran, Jewish education was not very strong. Jews had to go to school on Shabbos, but they would avoid doing any malacha.
Rachel's father, who had served his compulsory service in the Iranian army, was one of those young men who had been in Oklahoma with Persian friends before coming to Baltimore.
Both sets of Rachel's grandparents were also able to leave Iran and move to Israel. In Shiraz, her father's father, Tzion Afrah, a"h, had instituted and become the principal of a much-needed boy's high school. Until then, the school stopped at ninth grade, after which boys were forced to go to public school. He was able to expand this school through 12th grade, sparing the boys from needing to attend school on Shabbos as well as increasing their Jewish learning.
* * *
Rivkah Nakhon, another first-generation Persian American, is studying speech language pathology and audiology at Towson University. "The culture means a lot to me. It is a big part of who I am," says Rivkah. "I'm glad I grew up being exposed to it." She feels that Bais Yaakov aided a lot in integrating the Persian community and exposing all cultures to each other. "I loved having a school for all the girls together," she says. "I think they did a wonderful job creating a warm atmosphere for both the Ashkenazi and Sefardi girls. For example, Rabbi Emanuel Goldfeiz, the halacha teacher, always taught Sefardi and Ashkenazi halacha, catering to our needs. It creates a lot of unity among Jews in Baltimore. If I hadn't gone to Bais Yaakov, I wouldn't have many of the friends I do now, and I wouldn't necessarily have been as open-minded about the way others live their lives."
Regarding marriage, Rivka notes that many Persians marry Ashkenazim or different types of Sefardim. "Although no one knows what the future holds," she says, "I would try to go towards somebody from a similar culture." She would love for any future children to be able to at least understand Farsi since "it's such a profound language and has a lot of meaning for me."
Rivka also thinks that it is also always good to know more languages. Actually, her father, Shmuel Nakhon, who runs Professional Tax Preparers, LLC, and works as an engineer for Baltimore City, was once able to use his Farsi skills on the job. There was a court case involving an Iranian who did not speak English. Since they knew her father spoke Farsi, they asked him to come to court to translate.
Rivkah remembers her parents speaking about having the ability to visit the tombs of Mordechai and Esther in Hamadan, although it is an 18-hour drive from Shiraz, so people did not go there very often. (You can view a video of this place on YouTube.) Rivkah would love to visit Shiraz and see the places where her parents grew up. She finds, however, that the desire to return to Iran varies among members of the community. Some people have only pleasant memories, and want to return, and some who lived through the harsh conditions of the revolutionary times have no desire to go back. "It's really all a matter of preference of the individual. It would be hard to say about anyone for sure."
* * *
David Koshkarman was smuggled out of Iran in 1988. Life before he left was not all bad, he says. "Monetarily, we had a very good life in Iran, but the anti-Semitism was the part that made everybody suffer. I had non-Jewish neighbors who didn't want to play with me because I was Jewish. One had a swimming pool. He would call all his non-Jewish friends to come over but did not call me, because I would have made the water 'tamei' (impure)."
Sixteen at the time of his escape, Mr. Koshkarman was able to cross the border to Pakistan with his uncle. It took them five days to arrive in Karachi. By that time, there was already a "hotel" set up for refugees fleeing Iran. It was not exactly five-star, with six or seven people crowded into one room. About three months later, the pair flew to Vienna. Because he was a minor, traveling with his uncle, it "only" took him six more months to be able to get to America. Arriving in Baltimore, where he had cousins (the Khoshkeraman brothers), he went straight to yeshiva in Ner Israel. Fortunately, he knew a lot of English, because his mother had had the foresight to sign him up for after-school English lessons where they studied "English in English."
Eight years later, when Jews still could not get passports to leave the country, his parents bribed officials to get passports and were able to come directly to the U.S. They were in their 50s at the time and found it very difficult to adjust to a new language and culture. "Persians are very attached to their culture. The way Americans socialize is very different from Persians. Baruch Hashem, my parents were able to sell their successful clothing business and other assets before they left. However, because of inflation and the exchange rate, the money they received was comparable to about a fortieth or fiftieth of what it was worth there. Still, those who were able to bring their life savings had it easier than those who could not."
It still was not easy. "Imagine someone who is somebody in his own hometown in his own country. When he goes somewhere else, nobody knows him; nobody knows where you came from; nobody knows what you do or your good reputation. In Shiraz, if anyone heard my father's name in the business district, they would say, 'Ah, your father! Everybody knows him.'
"By coming here, he couldn't communicate the way that he wanted to. He can't say things in the way he wants to, so it is harder and it takes time. Everybody is different and some manage more easily than others. The good thing is that there is a Persian community here, a Persian shul and people he can communicate with."
The older Koshkarman children understand Farsi pretty well, but as subsequent children were born, it became necessary to speak more English at home. The younger children therefore don't understand much Farsi. Mr. Koshkarman thinks that his children might not limit their options in the future to only Persian shidduchim, but believes that they feel strongly Sefardic and would probably like to retain those customs.
* * *
It's hard to believe that so much time has passed since the Persians first began to trickle into town – enough time for a generation to be born, grow up, and build new families. Whether a Persian Jew ended up in Baltimore by sneaking across mountains on a camel or in an airplane on a student visa, whether as an older adult or as a baby in Sinai Hospital, the members of the Persian community feel very connected to each other and to their culture. Baruch Hashem, in Baltimore they have created a strong and colorful community and contributed to the vibrancy of the Baltimore Jewish community as a whole.