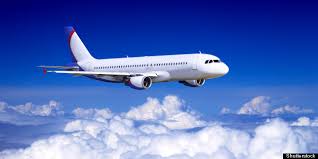 In the nearly 20 years since our aliyah, I have traveled to the US many times – generally combining business and pleasure by attending family simchas and fundraising in the same week. Since I now have two married children in the States, these visits have become more frequent, but they are also for the most part uneventful.
That word cannot be used to describe my most recent trip to the East Coast, scheduled for two weeks after Sukkos. The "fun" began on erev Sukkos, when my son forwarded me a news item that, due to runway repair construction at Ben Gurion Airport, all flights for 16 days in November would be flying over the Holon cemetery and thereby pose a problem for kohanim.
Since I am a kohen, I quickly contacted several rabbanim I know who are in the loop on these matters. Each one answered that we were indeed facing a serious problem. I then e-mailed my travel agent and put the matter to rest until after Sukkos, confident that something would straighten out long before the situation became germane to me.
I had booked a simple round-trip flight from Tel Aviv to Newark. The fare was very reasonable, there were no issues for kohanim, and the connection times were excellent. Another advantage to the itinerary was that I would only miss two days of teaching, since I teach on Monday and Wednesday afternoons. I planned to leave Wednesday night, attend a family chasuna in Lakewood on Thursday, and spend two Shabbosos with my children and grandchildren in the New York area.
As the old expression goes, man plans and G-d laughs.
After Sukkos, I contacted the travel agent again. Runway repair work was still scheduled, and the airport had not made any concessions for kohanim, though some airlines were so nice as to offer to refund any tickets for flights during that time. But rescheduling the trip would mean missing the wedding and changing all of our vacation plans. What other options did I have?
I soon discovered that it was possible to fly out of Israel from Haifa, which has an international airport with daily flights to Cyprus on an airline called Tus. But when my travel agent attempted to find me a connection through Haifa, he could only find a convoluted travel path that would involve four flights, an overnight stopover in Cyprus's Larnaca Airport, and two one-hour plane changes in Athens and Frankfurt, respectively. This didn't seem logical, nor wise. What if I missed one of the flights and ended up missing all the connections as well?
My agent told me that some kohanim were planning to continue their flights as planned and place themselves in plastic bags during the trip over the Holon cemetery. While this procedure has been followed, the rabbanim I consulted agreed with me that this heter is highly problematic and should not be relied upon. So it was Haifa or nothing.
But how? Looking online, my resourceful son found me several connections on, shall we generously call them, discount airlines, without an overnight in Cyprus. My new travel plans would involve a one-hour flight to Cyprus, a three-hour stopover for a connecting flight to London's Stanstead airport, an overnight layover in London, and finally a connection to the US. The new travel plans meant leaving for the US three days earlier than I had originally planned and landing on Tuesday night for a Thursday night wedding in Lakewood. I booked the flight, hoping for the best. Of course, all the tickets were nonrefundable.
I quickly found overnight accommodations in London with a former talmid of mine, now doing kiruv work in London, and figured I was all set up. I would leave home in Yerushalayim Sunday night, two days earlier than planned, spend one night at my son's house in Haifa so that I could catch my 9 a.m. Monday flight on Tus Airlines from Haifa to Larnaca, Cyprus. Monday night I'd sleep over in London, and Tuesday night I'd be in Baltimore, where I'd have time to do some fundraising before the wedding. Who gets to fly from Eretz Yisrael to the US or back without missing a proper night's sleep in a proper bed? I would.
Then we received an e-mail from Tus that my Monday morning flight had been cancelled. The airline offered to book me on alternative flights or refund my money. But leaving on the next available flight wouldn't do me any good – I would miss my connection to London! Instead, I said that I had to leave the day before, and only if the airline provided me with a hotel room in Cyprus and transportation to the hotel. They agreed.
Thus, instead of leaving Sunday night to Haifa to spend the night in my son's house, I davened early Sunday morning so that I could get to Haifa in time for a 12:30 p.m. Sunday flight from Haifa International Airport to Larnaca, Cyprus. I would then have a 24-hour stopover in Larnaca before proceeding to London.
Trying to make the best of it, I decided to view my stopover in Cyprus as an adventure. My flight from Haifa, on a prop jet whose air conditioning was on the blink, took only an hour. Upon landing, I located the ticket agent desk and asked her about my hotel reservation. She said she would follow up. Less than five minutes later, she told me that arrangements had been made, and that a courtesy cab would be coming to the cab stand and would hold a handwritten card with my name on it.
The drive to the hotel took about ten minutes. The driver was a Greek resident of Cyprus from birth. He told me that Larnaca is not the largest town in Cyprus. The capital, Nicosia, located in the middle of the island, is. However, during the civil war in 1974 the Nicosia airport had been destroyed, and since that time the Larnaca airport has been used as the primary one for the island.
Since I would be in Cyprus for a whole day, I had thought about renting a car and touring the country, which is only one hundred miles from east to west. I discovered that one can cross the border between the two countries that comprise Cyprus, the Republic of Cyprus and the Turkish Republic of Northern Cyprus. However, I would be landing only two hours before sunset, and in the morning I wouldn't have much time to go anywhere before I had to head to the airport to catch my flight. In addition, since Cyprus was once a British colony, they drive on the left side of the road, which would have proven to be a challenge. I decided to do without a car.
My hotel room turned out to be a small suite, two and a half rooms, with a nice-sized sitting room, a small kitchenette, a bedroom, and a beautiful porch. It looked to be in the heart of Larnaca.
Once I had settled in, I went for a brief walk to feel out the town and try to find the Chabad House, which, according to Google Maps, was not far away. Initially, I had difficulty finding it. The road signs were all Greek to me (and to anyone else reading them), but I was able to hold my Google map printout in the direction of the sign and try to figure out which street I had just located. Asking passersby didn't help, since they all spoke only Greek. I was about to give up when I tried one more turn, and finally hit upon the tiny side street on which the Chabad House was located. The building was unmarked and protected like a fortress, although I saw no indication of this in general being necessary.
I arrived at the building about 10 minutes after mincha had been scheduled. In a stroke of tremendous hashgacha pratis, I found nine people there despairing that they would have a minyan. I was the tentziger, the tenth man for the minyan that evening, the only minyan in the entire country!
Only three of the attendees looked like your usual shul-goers (the others removed their yarmulkes when they left the building). The brief shiur between mincha and maariv was conducted in Hebrew. It seemed that the Chabad sheluchim were Israeli and that some of the attendees were originally Israeli as well. After davening, I asked one of the attendees for a ride to my hotel, since I was afraid of getting lost in the dark in an unfamiliar city. I asked him about his background, and he told me that he was originally from Romania and had moved to Cyprus for a job.
Shacharis at the Chabad House was called for 8:00, and I was awake well in advance of this time. I walked back to the shul in the morning, observing the local population as I did so. Although Larnaca is a tourist town, I saw very few tourists – perhaps because of my location, or perhaps because of the time of year (November). Few people in the street spoke any English, although the hotel clerk spoke with a perfect British accent.
There were nine people at the minyan, but one of sheluchim called someone to make a minyan, so we had krias haTorah, Borchu, and kadeishim – not a common occurrence during travel! While most of the attendees did not seem particularly frum, there was one religious Israeli from Bnei Brak, a middle-aged baal teshuva who, together with his wife, had accompanied his mother to her vacation home. He introduced himself to me and offered me a ride to the airport, which I took up.
My flight to London, on Cobalt Airlines, was unremarkable except for the fact that I had to pay for my luggage! I was happy to reconnect with the talmid who had offered to host me, and we had the opportunity to discuss a number of matters pertaining to his kiruv work.
My continuing flight out of London was out of Gatwick. In addition to Heathrow, London is serviced by a tiny airport called "City Airport" and three airports outside the city – Gatwick, Stanstead, and Luton, all quite a distance outside London. When I made my reservation out of London, I booked a flight out of Gatwick for 10:55 a.m., figuring this would allow me plenty of time to make a trip out of the city in the opposite direction of morning traffic. Little did I realize what was in store…
The car service was booked for 7:05 a.m., and the driver was on time. Still stuck in London traffic at 9:05, I asked the driver how far we were from the airport, and he told me about another hour! After much driving heroics, the driver left me off at what he told me was the correct terminal at 10:05. When I entered the airport and looked for my airline, I was informed by security that I was at the wrong terminal! (For nonrefundable tickets!) Airport security was very helpful and showed me how to catch the internal rail service to the correct terminal.
I'm not sure how, but I indeed was able to get onto the plane! The fly-by-night airline I traveled on charged me for two bags – one for my checked luggage, and the other for my carry-on, which they ruled was oversized.
In the announcements made by the airline in the terminal and on the flight, passengers were always referred to as the airline's "guests." Since they charged for everything, including bottled water, I wonder how they treat their paying customers! They announced that they would accept all standard currencies, including dollars, euros, and pounds, at the airline's exchange rate, and that all items available for sale were priced in the online magazine. Indeed, everything was priced – in the currency of the airline's main hub, Icelandic Krona. So you had no idea what an item cost until you ordered it, asking what it cost in the currency that you had handy. But baruch Hashem my flight from Reykjavik went smoothly, and I arrived in Baltimore only two and a half days after I'd left Yerushalayim. Not the trip I'd planned originally, but still quite an interesting experience, from beginning to end.
Almost every day we have experiences in life where Hashem's hashgacha pratis is there waiting for us to see it. Sometimes we do see it and sometimes we miss it. This trip, which was supposed to be so simple, ended up being very complicated, yet I was privileged to see several obvious instances of hashgacha pratis along the way in the way things worked out, from minyanim to flights being caught against all odds. I just hope that next time Ben Gurion schedules repair work on its runway, I'll be safe at home!