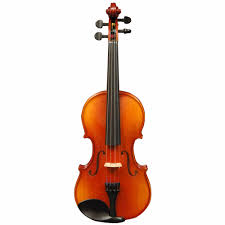 When Head of School Brocha Margolese decided to create a music program for Darchei Noam Montessori, she wanted it to reflect the integral place that music holds in the lives of Torah Jews, as part of our mesorah as well as of our daily lives. She also wanted to find a partner who understood our community and had a reputation for delivering serious musical training.
For Baltimore Bows Founder and Director Yonatan Grinberg, it was an instant shidduch. Grinberg says, "Over the past three years, Baltimore Bows has had a positive impact on many children during our afterschool programs, improving their performance in school and in life, but long school hours, homework load, and financial considerations often prevent children from participating. We're excited to work with Darchei Noam on a program that enhances the core curriculum and runs during the regular school day."
The program begins with music instruction from professional violinists Grinberg and Zev Herzog. Darchei Noam Montessori is developing a musical curriculum that includes musical instruction, note reading, music appreciation, music history, and practical musical application. "Many girls don't learn trop at all, and many boys don't learn trop until they are preparing for their bar mitzva," says Mrs. Margolese. "By then, they may have been davening or leining incorrectly. As we teach elementary-school children to read music notes, it's natural to pair that knowledge with trop and integrate those lessons into their parsha instruction."
Additionally, Darchei Noam's innovative al pi darko educational methodology provides many opportunities for integration within other core subjects. "Our elementary curriculum follows Rabbi Jonathan Rietti's timeline of Jewish history. As we begin to understand important events and figures within the timeline, we can also learn about the music of each time or place and how it reflected in our history," says Rabbi Eli Solomon, lower elementary boys' rebbi.
While the program is starting with just violin instruction, the plan is to eventually allow students to choose from other instruments, creating musical groups and/or a school orchestra. "Performing often gives children previously unseen confidence that appears in many other areas of their lives," says Grinberg.
Darchei Noam Montessori is the lab school for the Center for Innovative Jewish Learning, a 501c3 dedicated to identifying and creating best practices in Jewish education and sharing them throughout the greater Jewish community in Baltimore and beyond. "Our hope is that the model we create will inspire and enable music programs in Jewish schools inside and outside of Baltimore," says Mrs. Margolese.
Darchei Noam Montessori is currently accepting 2018-2019 applications for its Primary Division (ages 3-6), and separate Boys & Girls Lower Elementary (ages 6-9) and new Upper Elementary (ages 9-12) Divisions. Go to http://bit.ly/signmeupforinfo or visit the website at www.darcheinoammontessori.com to ‎attend an information session/observation at the school.‎