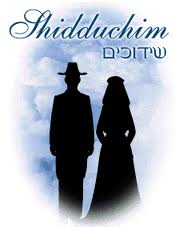 I spent 13 years in the shidduch parsha. Baruch Hashem, I have wed, but just because I am married doesn't mean I've forgotten what I went through and what thousands of others are currently going through. I still have very close friends and cousins in the shidduch parsha. One of the important tasks I have now is trying to match them up with appropriate shidduchim – not just pairing up a male and a female, because I remember how that feels. I remember how it felt to stand at a singles event or go to a Shabbaton and feel that this wasn't where I belonged. And I remember calling and calling and calling shadchanim who either didn't return my calls or set me up with the antithesis of what I was looking for. I felt lost, and I felt that the assistance being offered to me and others wasn't addressing the true issues singles were having.
Another tafkid (task) is giving chizuk (encouragement) to others in the parsha. I have experienced everything that can be imagined while dating. I know exactly how singles feel: disappointed, burnt out, depressed. I've been there, done that. That is what my book, The Best of My Worst, is based on. In it, I told the world what really is going on in the shidduch dating world, what I was experiencing. But instead of crying about it, I decided to share a laugh.
It was only a few years later that I found out that Hashem was not having a laugh at my expense. Rather, he was lining everything up so that I would meet and marry my husband in the right time – and not a moment before.
What I offer now is not a good laugh or another dating "horror" story but some advice. Take it or not – the choice is yours – but I would be remiss if I didn't pass it on, because, as family and people in shul have pointed out to me, "You gave me strength before, and you give me hope now." I don't pretend that what I have to say are true words of wisdom – to me, it is just sechel (common sense) – but I have a yearning and maybe even an obligation to the rest of the Yidden in the shidduch parsha to share with you what happened to me before I was finally able to stand under the chupa with my chasan, Yeshaya Yehuda.
Very simply put, I threw away my list of prerequisites. I was looking for a working professional, someone with a wonderful sense of humor and an outgoing personality, someone a bit older than me, someone who had a chavrusa a few times a week. I dated fellows who were missing one or two of the prerequisites, but I basically stuck to my list. If I had never compromised, I would still be dating.
I met my husband through work, and we became very casual friends. Yes, it is true, we did attend the same Shabbaton together, but it took my husband a year-and-a-half to ask me out after that Shabbaton. The first date wasn't a great one, and I decided that we should "stay friends."
Not long after that date, my sister became ill, and I was spending every weekend for over a year traveling to and from Baltimore to spend Shabbos with my sister in the hospital and then at a rehabilitation facility. I did not date for close to one year, because I was busy and physically exhausted from my grueling schedule. Baruch Hashem, my sister made a full recovery (with the help of the tefilos of Baltimore residents). For a 31-year-old, being out of the shidduch parsha isn't the smartest thing to do. As it is, single women in their upper 20s are viewed as approaching "old maid" status. I think that's unfair and cruel, but that's how it is. So there I was, 31, and had taken myself out of the parsha.
Once I began dating again, I found myself disappointed at whom I was being redt to. Shadchanim would tell me that I should consider myself lucky to get a date, because "the guys want someone in their young 20s," so I should not complain. Then there were months when I wanted to date, but my phone was not ringing, and this time my hiatus from dating was forced upon me. Low and behold, there was my friend Yeshaya Yehuda. We started dating very slowly: a dinner here, a movie there, and before I knew it, I felt very comfortable with him, and my list of prerequisites went out the window.
My husband works hard at his job, but is not the doctor or lawyer type that I'd always dated. He is a bit on the quiet side, not as outgoing as my list demanded. He smokes. I never wanted a smoker! But I don't really mind it now. He doesn't have a regular chavrusa but learns when he is able to. To top it off, while my husband no longer wears the chasidishe levush (clothing), he is from a chasidishe family. His many siblings, and his brothers and brothers-in-law, and his father wear bekishes and shtreimels. Goldy Krantz is part of a chasidishe family! My friends and family couldn't get over how well the shtreimels, black hats, and kippa serugas blended at my chasana.
Had I not known my husband from work, I would never have dated him. A smoker without a regular chavrusa, who is two years younger than me, from a chasidishe family! Oh yeah, I forgot to mention that I am two years older than my husband. But I got to know my husband, and I genuinely like the person he is. He cares for me and puts our family first, and I can tell from all of his actions that he is a good person. Isn't that what counts in the long run – that the person you marry is a good person and will put family first?
I tell singles when I speak at various venues, "My husband is nothing I wanted, but he is everything I need." What's more important is that my husband and his family have experienced hardships that made it easier for him to relate to my family and my sister's illness than it would be for someone who hasn't experienced what he has in his life. Hashem knew it wasn't my time to marry my husband when we went out the first time years ago. My sister got sick right after, and I was needed elsewhere. If I had been married, I would have felt torn in two. My older and only sister needed me, yet I would have been a new kalla, and my husband would have needed me as well. But Hashem showed exactly how kind and benevolent He really is. He had a plan for me. For some reason I "wasn't feeling it" when I went out with my husband the first time. I told him that I wanted to remain "work friends." But when my sister took ill, I knew that my "work friend" would be able to offer me more support and words of encouragement than any other friend or relative, because of what he and his family had been through.
Forget about the color of the Shabbos tablecloth or which seminary the girl graduated from. (C'mon, she is 26 and went to seminary eight years ago!) Forget the fact that the girl is a bit older. Does that really matter when the baby cries at 2:00 a.m.? "Honey you are older; go get the baby." Take it from me, at 2 a.m., you can't even remember your own name, let alone how old you and your spouse are. Let these shtusim (nonsensical things) go! Concentrate on one question: "How badly do I want to get married?" You may just open your eyes and mind to many possibilities that you passed up years earlier.
Goldy Krantz is an LMSW, weekly columnist, guest lecturer, and author of the shidduch dating book, The Best of My Worst. She can be contacted at bestofmyworst@hotmail.com
Sidebar
A Call to All of Us
by Goldy Krantz
Allow me to appeal to your Jewish sense of achdus (oneness) and areivus (responsibility) – yes, a sense of responsibility of one Jew to another when one is suffering and in pain.
One week ago, I had the zechus to be invited as a speaker to a challa bake. This event was was happening in the basement of Rivky Herman, a Queens resident, who organized it and is herself a single young woman. The event was exclusively for "older single girls," ages 26 to 40. All the girls were dressed very respectably and were frum, educated, and attractive, yet they were not married. Loneliness, heartache, and often shame were their common denominator.
Words can't describe the emotion I felt when speaking with some of these young women one on one. Some told me of the difficulties they were having with shadchanim. Others told me that they have been sitting at home for more than six months without their phone ringing with the possibility of a date on the other end. Still another told me that when she humbled herself and asked the Rav of her shul for assistance in finding her bashert, his advice was simple, "Try an internet dating site."
When I addressed this group of young women as a whole, I did my best to provide chizuk and real words of encouragement. I told them of my experience, of how I was in my thirties and hadn't dated for a few months when my husband asked me out for another date. The first time we dated wasn't our time; we both had to experience some of life's hard lessons in order for the time to be right for us to find each other. I had given up all hope of ever marrying. I resigned myself to being a wonderful and fun aunt to my nieces and nephews. But just when I thought all was lost, there stood my bashert.
Truthfully, he was not at all a match for me on paper, as I have described above. Finally, I could see that Hashem hadn't forgotten about me. He was saying, "Now is your time. Now you are ready." I was then able to truly look at my husband and not at his "shidduch resume." I saw him for what he was: a decent, kind, honest, patient man with a wonderful personality, who is exactly what I need. I tried to implore these women to throw away their lists of "prerequisites" and look at the person, not the paper. I also told them to stand up for themselves to the shadchanim and the rabbanim who make them feel as though they are "defective" because they haven't found their bashert yet. I want to empower these women – and all singles. I want to awaken their need to take control of the situation and not be a sheep in a herd of many!
Shul rabbis, mechanchim, teachers, mothers and fathers, let us show that we do indeed live by the code that we preach; achdus and areivus. If any of these girls were your daughter, granddaughter, sister, etc., would you walk away from their cry and do nothing?
The "singles crisis" is not in the great number of girls and boys whose only wish is to build a bayis ne'eman b'Yisrael; rather, the crisis is in the lack of community and personal involvement in helping our children. Our past efforts – such as mixers, speed dating, Shabbatonim, and referrals to so many shadchanim who, with all due respect, often fail to return calls or label a single as "too difficult" or give up too quickly on their clients – have not proven to be as successful as expected. Therefore, we seriously need to regroup and rethink how to deal with our singles in a more committed continuum of greater personal contacts, greater follow-ups, and as much networking as possible.
If we sincerely help others, Hashem will listen to our prayers and deal with us in kind.
Shalom al Yisrael.