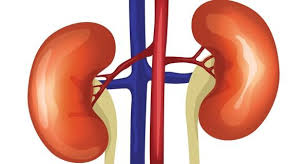 I have to admit that kidney transplants were not on my radar screen until I received a large postcard from The Chesed Fund and Project Ezra a few weeks ago. This mass mailing alerted me to the fact that a kidney donor was needed for a longtime community member and friend, Dr. Moshe (Morris) Lasson. I subsequently saw an ad for a joint Bikur Cholim-Renewal event held last month to educate the Baltimore community about kidney donation. It informed me that another longtime community member and friend, Yossi Ryback, needed a kidney transplant as well. I attended this eye-opening program, one of close to 400 people who did. We all learned a lot, and many people took the cheek swab test for donor compatibility.
Small but Powerful
"…Uvara vo nekavim nekavim, chalulim chalulim…[He] created within him many openings and many cavities…" We recite the Asher Yatzar bracha several times a day, yet how many of us truly appreciate the modest little organ nestled within us? Each of our kidneys, though just the size of a fist, is powerful enough to filter waste and excess fluids from our blood, a function crucial to maintain our health. Without kidneys, "…i'efshar lehiskayem…it would be impossible to survive…." Indeed, end stage kidney disease occurs when about 90 percent of kidney function has been lost.
Not very long ago, if his kidneys failed, the person was doomed. The first dialysis machine, which came into common use in the early 1960s, was hailed as a miraculous lifesaver. But with not enough machines to go around, it also became the medical ethics question of the time. Doctors had to decide "who shall live and who shall die"? Today, dialysis is common, but a kidney transplant, which offers more freedom and a longer and better quality of life, has become the optimum treatment.
The main hurdle to organ transplantation in the past was the body's rejection of a foreign organ. That has been largely overcome. According to Dr. Edward Kraus, a professor of medicine at the Johns Hopkins University School of Medicine, whose expertise is transplant nephrology, "In the four decades that I have had the honor to care for kidney transplant patients, we have had many advances and increasing tools in our tool box. We now have a better understanding as to why individuals reject kidneys as well as other transplanted organs."
When Dr. Kraus started practicing at Hopkins in 1978, there were only two drugs available to prevent rejection. In 1978, 50 percent of the transplanted kidneys were lost. Now, only 3 or 4 percent are lost at one year after transplant. "Currently, the chance of rejection is 10 percent or less within the first year, and much less later on. At one year, 96 to 98% of kidneys are still functioning. Many, many of these transplants continue to work very well for years, and our patients' survival is very high."
A Father's Gift of Life
That rate of success must be a great comfort to Aryeh Langer, whom I met at the September 26th event. Aryeh donated his kidney to his firstborn son, Moshe, nine years ago, when the child was five years old. Although they live in Baltimore, he and his wife took Moshe to the University of Minnesota Children's Hospital, which specializes in pediatric kidney transplantation. Although Moshe was born perfectly healthy, he experienced kidney failure when he was a year-and-half old. It took a while to confirm what was wrong with Moshe, but once it was figured out, he was on daily dialysis for a year.
"There were a lot of mixed emotions, because I wasn't going to be able to 'be there' with Moshe during the surgery itself," says Aryeh, who didn't let his wife get tested. "I didn't want to fight with her over who would be the donor. Being a donor is a feeling that you carry with you your whole life and gives you a purpose in life."
Aryeh prepared himself. He lost weight to be in the best physical shape for the surgery, and he also prepared himself emotionally to go through the process, not knowing when exactly it would happen.
"Potential living donors go through a rigorous evaluation," says Dr. Kraus. "They must be healthy enough to have the operation, and donating an organ must not place them at the risk of shortening their life or quality of life. Individuals wanting to donate an organ receive a full medical and psychosocial evaluation to make sure they are good candidates and to prevent causing any harm to them by being a donor."
An "Amazing Experience"
I met another local hero at the event. The idea of donating her kidney was not foreign to Miriam Jacoby. Years ago, her cousin's baby was born with very little kidney function. When he turned five, he received a kidney transplant from his father.
"It was something I had thought about," shares Miriam. "I had seen the Renewal ads out of New York, but I always said that, if I do it, I am doing it in Baltimore. So, when Rabbi Frand mentioned at his annual teshuva drasha nine years ago that someone in Baltimore needed a kidney, I said to myself, 'I said I would do it,' and so I did. I had zero pain."
Miriam was one of five potential donors tested at University of Maryland. She was the worst match of any of them, according to the antigen test, but after a second round of more extensive testing – consisting of an entire day of testing by specialists, such as a urologist and psychologist – the other candidates gradually dropped out, leaving her to donate her kidney to Eve Messing.
Miriam received a call from the University while she sat in her parked car in the Seven Mile Market parking lot after this testing. They told her that there is something on her liver, kidney, and spine and that she was therefore not a candidate for donation. They advised her to contact her doctor right away. If she got tested and was cleared of all their findings, they would reconsider her. There were no other good candidates at the time for Eve.
Miriam will never forget that terrifying phone call, but there was one good thing about it. "I had very mixed feelings in the beginning," she recalls. "At this point, though, I really hoped I would be chosen, because that would mean that everything was all right with me." But the doctors told her that they wouldn't know if her kidney could be used until the surgery until they removed it. "When we went for the pre-op, the doctor said, 'If it is a Stage 1 or 2 cancer, I'll cut it out and use the kidney; if it's Stage 3 of 4, we toss the kidney.' It turns out that it wasn't cancerous at all," says Miriam.
After the transplant, Miriam said to Eve, "You got a kidney – it should last until you're 120 – but the mitzva I got will last forever."
Miriam concludes, "You tell your kids a lot of things, and they listen or they don't listen. But when you do something, they pay attention. I would do it again in a minute; it was an amazing experience!"
Living Donation
Kidney transplants started with deceased donors, but the supply could not keep up with the need. Over 5,000 Americans die each year waiting for a kidney. Living kidney donation has revolutionized the field. Aside from increasing the number of donors, it has many benefits and advantages over deceased donation. One of the most is the significantly longer short- and long-term survival rates with living donations. Another important aspect of living donation, according to the Living Kidney Donors Network, is the psychological benefit: "The recipient can experience positive feelings knowing that the gift came from a loved one or a caring stranger. The donor experiences the satisfaction of knowing that he or she has contributed to the improved health of the recipient."
"It's an extremely exciting time for the field of transplantation," says Dr. Kraus. "In the past, advances happened every 10 years; now I'm seeing major advances in a matter of years, rather than decades." The laparoscopic kidney donor surgery and the kidney donor swap program (in which an individual who is incompatible with his/her intended recipient can exchange a kidney with another donor/recipient pair) have made it easier than ever to donate. However, Dr. Kraus relates that, for some unknown reason, although donations increased for a while, the number of live kidney donors has plateaued for the last few years despite the number of individuals needing a kidney transplant continuing to rise.
Dr. Kraus concludes on a hopeful note: "We are very fortunate to have two great transplant programs in Baltimore: Hopkins and University of Maryland, working together for a common goal."
The Community Steps Up to the Plate
With my greater understanding of what is involved in donating a kidney, and the fact that the need is so great corroborated my feeling that the two kidney donors I was privileged to meet at the September 26th event are real heroes. So, too, are those working to increase kidney donation and save lives.
Bikur Cholim of Baltimore board member Yona Openden recently followed up with me about the outcome of the event I attended. "In anticipation of the large turnout, Bikur Cholim asked Renewal to bring more testing kits than usual," she shared. "Yet, thanks to the amazing outpouring of communal support, all of the kits were used within minutes of the opening of the testing stations."
Bikur Cholim is continuing to work closely with Renewal and the University of Maryland in support of the Ryback and Lasson families. With so many potential donors stepping forward and a community united in support of this effort, both Renewal and University of Maryland are encouraged by the progress.
Please daven for Moshe Simcha ben Genendel Emess and Yosef Elozer Yaakov ben Rivka Leah. For more information on kidney donation, please contact Bikur Cholim of Baltimore, at 410-999-3700 or info@baltimorebikurcholim.org .