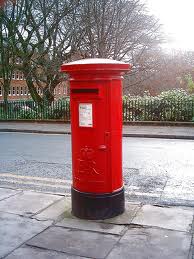 To the Editor,
I very much enjoyed the article by Eli W. Schlossberg about Rabbi Steinberg, z"l. As a former Bais Yaakov student, it brought back memories and highlighted aspects of his personality that were not often brought out in other articles I've read. One of these was his simchas hachaim (joyfulness). My husband remembers spending Shabbos in his house, and told me that he was singing the whole Shabbos.
Most of the time, Rabbi Steinberg was dignified and very proper – he always called us by our last names, Miss P or Miss G – but he knew how to let down and make things fun for us girls when appropriate, like during outings. I also remember that he sought the students' opinions about school matters and built up our self-esteem. I was once in his office when he called the seminary to which I had applied to make sure I was accepted, and took the opportunity to praise me so I could hear it.
Thank you bringing back sweet memories.
A Student Once Upon a Time
To the Editor,
My family and I read Eli W. Schlossberg's article, "Camping Days," (September, 2013) with great interest and nostalgia. As the author mentioned, my father, Rabbi Boruch Borchardt, z"l, was director of Camp Agudah when Mr. Schlossberg attended. Consequently, my brothers and I grew up in camp, and were therefore zocheh (privileged) to experience the impact of many special individuals. These included Rabbis Syshe Heschel, and, ybl"c, Simcha Kaufman; Rabbi Paysach Krohn, a favorite counselor and storyteller; Rabbi Meir Zlotowitz, founder of ArtScroll/Mesorah; Rabbi Yehudah Oelbaum, shlita, who was head counselor, together with Rabbi Marcel Weinberger, z"l, before becoming learning director at Camp Munk; Rabbi Binyomin Steinberg, z"l, the legendary Baltimore mechanech (educator), who had been a talmid of my father in Shanghai during the war; and, most of all, Harav Yaakov Teitelbaum, zt"l, the unforgettable mara d'asra of the camp. He was succeeded by Harav Yisroel Belsky, shlita, a Camp Agudah boy since childhood and today one of the foremost poskim in the world. There are too many more to enumerate. Camp Agudah was a pioneering effort, spurred by the vision of the incomparable askan Reb Elimelech Gavriel Tress, z"l, that gave hundreds of kids summers full of Torah, ru'ach, and wholesome fun. It also produced many leaders of the generations that followed.
Once again, thanks for a most interesting piece.
Naftoli Borchardt
Brooklyn, NY
To the Editor,
I am writing to raise awareness of something very special that has transpired in the Baltimore community: the opening of a new group home for three disabled young ladies, located in the heart of the frum community. Since shortly after this past April, my sister has been living in a very special group home, one of the nine alternative living units (ALUs) under the auspices of Jewish Community Services.
For many years, our family has dreamed of such a place for my sister. For various reasons, she was unable to be at home. The only option was for her to live in a group home that was available to her through the Medicare system, Catholic Charities. During the day, she attended a day program, but in the evenings, she went back to the home, remaining mostly isolated in her room.
Who could blame her? The other nine women spent their time in the living room mindlessly watching blaring TV talk shows and doing nothing meaningful. There were no other activities, except for a broken bicycle machine and a mini-trampoline for the women to exercise. Every year, after Thanksgiving, a huge evergreen tree with cheap tinsel on it invaded the living room.
And of course, there was no Shabbos or Yom Tov. My sister once remarked very sadly, "I miss Shabbos." Our hearts were broken, but there was nothing we could do about it.
This home was a half-hour drive from where our family lives. While the Catholic Charities provided van service to the JCC on Sundays, where she would meet my elderly parents, they had to undertake the long drive back. I would visit her whenever possible, usually after work. It wasn't easy, as my children had to wait for me until I came home. (At that stage in her life, she was very bitter, and couldn't bear to see my children or grandchildren.)
After a number of years of this difficult arrangement, I was approached by my good friend, Esther Ward, director and founder of Menucha. Menucha is Baltimore's non-profit organization devoted to providing for the needs of all the special children in our community. Esther was eager to discuss the possibility of establishing a frum ALU for women to be located in Pikesville. The idea was incredibly exciting!
It took a lot of planning, but the ALU opened last April, on Bland Avenue. It is run under the auspices of Jewish Community Services (JCS), with most of the funding coming from the State of Maryland's Developmental Disabilities Administration. The remainder of the costs are borne by JCS, through funding provided by The Associated: Jewish Federation of Baltimore. JCS worked with the families of the residents to develop a home with a high kashrus standards and a Shabbos and Yom Tov atmosphere. Menucha then stepped up to assist with maintaining the level of kedushah in the home.
One of the nicest things about my sister's new home, besides its convenient location, is all the Menucha volunteers who come to visit on Shabbos. Malki Isbee has given hours and hours of her time organizing volunteers, and either Malki or another volunteer comes over every Shabbos morning and walks the ladies to shul. Neighbors have also reached out to the ladies, visiting on Shabbos and even inviting my sister for meals on Yom Tov. Mr. Moshe Cohen comes on Friday night and makes kiddush. His young daughters are among the frequent Shabbos visitors. In addition, Adina Drabkin comes in on Sundays to play the guitar and lead sing-alongs.
My sister is a totally different person from the one she was six months ago. She is so happy and vivacious. The Bland Home has brought out the very best in her. Our family cannot adequately thank the JCS, Menucha, and the Baltimore community for all they have done for us. As voiced over and over by so many of us in Baltimore, Mi ke'amcha Yisrael!
Yehudis Rochel Novice
To the Editor,
I'd like to thank Where What When for the beautiful review of The Mountain Family, as well as the wonderful community of Baltimore for the role you played in Tzirel Rus's story. Tzirel Rus is currently planning a speaking tour of the United States in late May to June. To arrange bookings you can contact me at peninaspen@gmail.com.
Thank you,
Penina Neiman
Co-author of The Mountain Family
To the Editor,
Last week, while I was in the checkout line at Seven-Mile Market, it came to my attention that the cashier was undergoing radiation therapy for cancer. I asked her if her employer was understanding about her taking time for her treatments, and her answer was, "They could not be more understanding, and they could not be nicer." This woman was so grateful for everything. She was grateful for her health insurance, and she was grateful that her cancer had been discovered while there was still time to do something about it. I was amazed with how this woman counted her blessings.
It seems appropriate to show my own gratitude at this time for our wonderful Seven-Mile Market. I have lived in Baltimore for less than 25 years, so I was not here at the beginning, when many sacrifices had to be made, I'm sure, to build such a wonderful business. In the 17 years I've lived in Baltimore, I have come to appreciate the store more and more. The convenience, the quality, the competitive pricing, the fast checkout lines, the incomparable service at the fresh fish counter, and so much more. Thank you and happy anniversary! Wishing you and all your customers continued success,
SZ