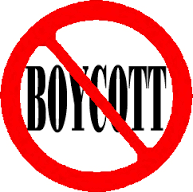 For 1,900 years, the Land of Israel sat desolate. As Mark Twain wrote in 1867, it was "a hopeless, dreary, and heartbroken land." When the State of Israel was re-established in 1948, the Jewish People returned en mass for the first time since the Romans destroyed Jerusalem and the Temple 1,879 years earlier. Despite a massive invasion by seven Arab armies, the reborn Jewish State survived, nothing short of a modern miracle. Nineteen years later, in June 1967, Arab armies again mobilized to destroy the Jewish State, and this time an even greater miracle occurred; with the help of Hashem, the IDF not only repelled the enemy but liberated Judea, Samaria, Jerusalem, and the Temple Mount. The biblical heartland where Jews walked, lived, worked, and worshipped in ancient times was once again under Jewish control.
In recent years, dangerous anti-Israel calls have reverberated throughout the world calling for boycotts against Israeli products and more specifically against products produced and developed in Judea and Samaria. These boycott efforts are part of a larger anti-Zionistic program to completely de-legitimize the Jewish historical-religious connection to the Land of Israel. Much of the mainstream media, as well as international organizations and governments around the world continue to label Jewish towns and villages in Judea and Samaria as "illegal settlements" and slam IDF presence as "illegal occupation," while ignoring legal, religious, historical, and archeological facts and evidence. It was against this threatening backdrop that Nati Rom decided to act.
Nati a lawyer by training, lives today in a pioneering community in Samaria called Esh Kodesh with his wife and five children. Due to the efforts of Nati and an entire generation of dedicated pioneers, Judea and Samaria has seen tremendous growth. Today, nearly 400,000 Jews live in over 180 flourishing communities and villages across the region. Nati's deep interaction with Judea and Samaria began shortly after the completion of his army service. Together with a group of friends, Nati set up a number of new hilltop communities across Judea and Samaria. They would build small structures by hand, work the barren land, and prepare a framework for families to move in. Nati and his friends endured harsh conditions; they lacked electricity and running water, and relied on ancient wells in order to establish these communities. Nati realized that something also had to be done to ensure the viability and continuity of the historic effort to restore Jewish life in all areas of Israel. More had to be done to retake the playing field by not only defending our claims through words, but more importantly through action, and thus Lev HaOlam was born.
Lev HaOlam set out to tackle two specific problems: the boycott threats and the propaganda war being waged with the aim of divorcing the Jewish nation physically and emotionally from its ancestral homeland. To address the first issue, Lev HaOlam has assembled a growing list of local businesses, which produce a wide assortment of goods, including boutique chocolates, herbal teas, organic olive oil, award-winning wines, gourmet dried fruits and nuts, natural cosmetics, jewelry, and other artistic creations. Individuals and companies across the world subscribe to Lev HaOlam and receive a monthly package of assorted goods, meaning Lev HaOlam is working on both the business-to-consumer and business-to-business levels, to ensure maximum growth.
One of the newest businesses to join Lev HaOlam's list is Batya Aradstein from the town of Itamar, located in the Samarian hills. We sat down with Batya to hear her views on living in Samaria, to learn about her product and get a glimpse into the life of a modern day Jewish pioneer. Twenty years ago, at the young age of seventeen, Batya moved from California to Israel. She soon met her husband, and they decided to make their home in Itamar, where they currently raise their six children. To the question why they chose Itamar, Batya answered, "Every part of the Land of Israel is holy; however, I felt that we needed to establish our lives in an area that was under-populated by Jews."
When asked how she felt about the security situation, Batya told me that they do worry. She described a bleak security situation, in which Jewish lives are in constant danger: "Jewish cars and buses are frequently targeted by Arabs throwing rocks and Molotov cocktails on the roads." She described past terrorist infiltrations into Jewish homes that left almost entire families murdered, leaving deep scars on communities as well. When pressed why she continues to live under this constant threat, this was her answer: "The Shomron overlooks the entire center of the country, including Tel Aviv. A civilian presence makes it much easier for the army to control the area and thus protect all of Israel. As Ben Gurion stated, 'Where the tractors stop, the border begins."
We were also interested to hear about Batya's occupation and how it relates to the biblical lands on which she lives. While Batya is a trained nurse, she loves to work with her hands and has opened a small ceramics business in her hometown. She described how she was inspired by the surrounding landscape to take up this craft: "Everywhere we walk, we see ancient pottery embedded in the ground. When I create my ceramics, I feel I am continuing where my ancestors left off." Since people are afraid to come to Itamar, however, it is hard to make a living, and Batya praised Lev HaOlam for giving her business and others a window into a larger market.
We also spoke with the founder of Lev HaOlam, Nati Rom, to learn how the organization is combating the anti-Israeli propaganda war. Nati told us about how the unfair media coverage is continuing to fuel the progress of movements like BDS (Boycott, Divestment and Sanctions). "As inaccurate descriptions, like 'occupation,' 'settlements,' and 'settlers' are repeated over and over by major media outlets, and Jews fail to refute this, our ability to hold on to this land becomes weaker." With this in mind, Lev HaOlam has been working to strengthen its presence on social media such as Facebook, Twitter, and YouTube and sends informational sheets along with every monthly package to Lev HaOlam subscribers to provide accurate news and information. More importantly, Nati also organizes meetings and speeches throughout the world to better educate people about the true current and historic realities in Judea and Samaria, utilizing videos, photos, historical evidence, and personal accounts. Tomorrow, Nati is setting out on a speaking tour throughout the United States to do just that.
During our conversation, sitting outside his mountaintop home, Nati related, "I saw so many buses of supporters coming to Judea and Samaria, and while they were excited, they did not know how to channel their support when they went home." He explained that Lev HaOlam provides an outlet for the "mind to meet the spirit and gives real hope and strength to those in frontline communities." Nati added that the mathematics is simple: "The more people who subscribe, the more products we can purchase to help small businesses, farmers, artisans, and manufacturers from Judea and Samaria."
To learn more about Lev HaOlam, go to www.levhaolam.com.