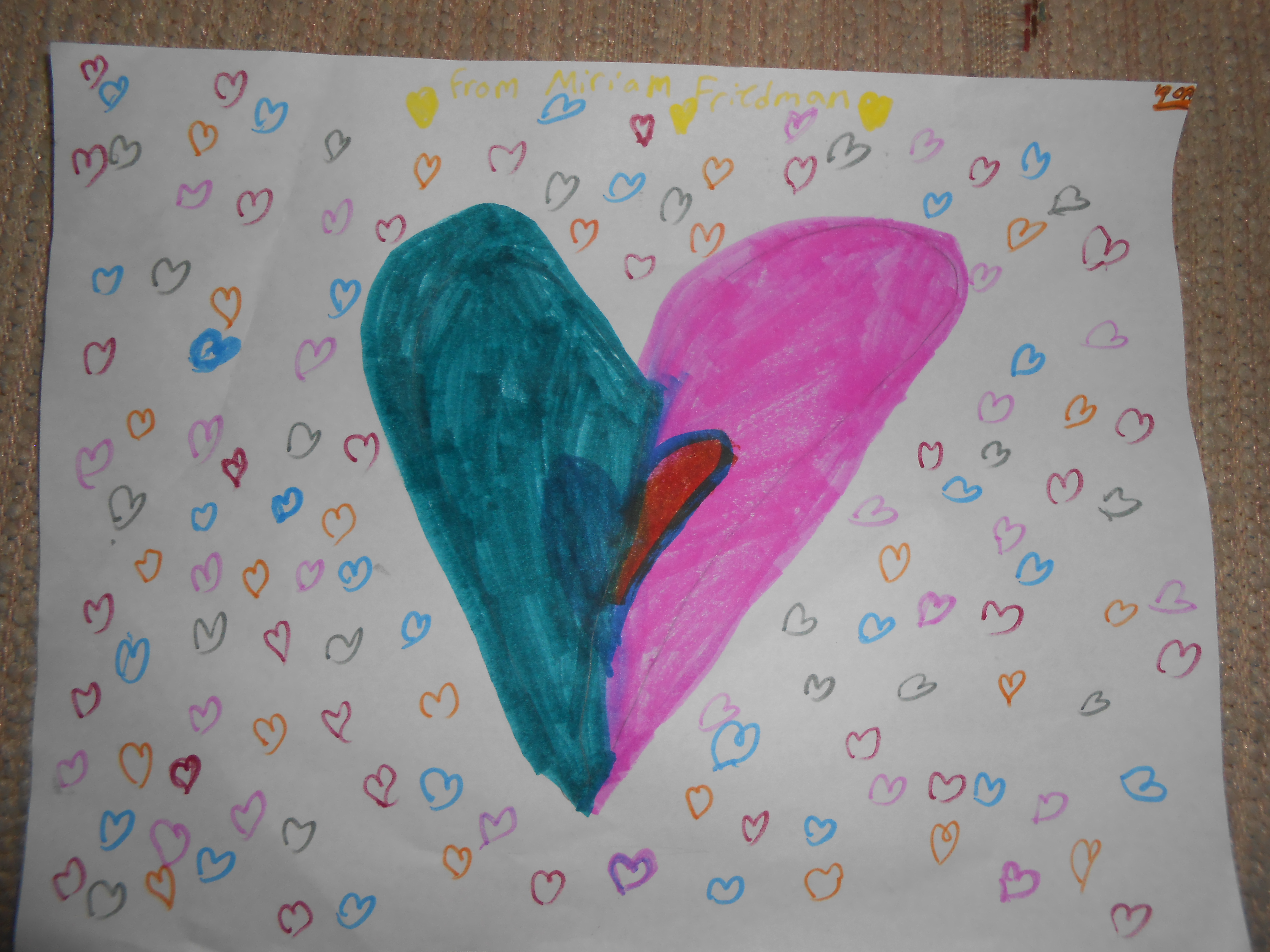 In this last article in the series "Living Life to the End," I have tried to do something a little different. Over the past year, I have met many families who have cared for loved ones for a long time. Often, members of the "sandwich generation" caring for both children and parents, these families had seen their loved ones through extended illness, dealt with the health care system in all its complexities, and learned how best to cope with the responsibilities and stresses of caring for someone ill. And they have accompanied their loved ones through hospice until the end of life.
Every caregiving experience is different, and there is no blueprint that can be laid out for everyone. But as in any complex undertaking, learning from those who have gone through it is a valuable way to gain perspective and avoid mistakes. To that end, this article will not present my own thoughts but the reflections of some of the families who have navigated these waters and shared their experiences with me. While many of these issues would merit a deeper look, this can serve as a guide for thinking about being a caregiver and inspire further discussion.
In particular, I want to thank Mrs. Sherri Bauman, who cared for her mother as her dementia advanced. Her mother experienced many of the stops of modern illness: home with caregivers, nursing home, and hospice. Mrs. Bauman's reflections were especially informative in organizing this guide.
Preparing for the Next Stage Ahead of Time
As we have discussed in different contexts, many of us have a sense of denial about the fact that we will get older. We have a natural aversion to thinking about our own physical decline, and the culture around us, which celebrates youth in all its potential and folly, does not help to focus our attention on what will inevitably come. Spiritually, it is necessary and rewarding to engage and embrace this stage of life, which Hashem has made as part of the human experience. And practically, thinking about what help we or our loved ones are likely to need can put us in a much better position to be effective than if we are forced to scramble for solutions when an acute challenge hits.
One of the modern buzz-phrases about getting old is "aging in place," or, by extension, "aging in community." In most cases, people prefer to stay in their homes and communities for as long as possible. Living in a place that is familiar is more comfortable and often enables more social interaction, both of which have been shown to improve physical health as well. To accomplish this, though, it makes sense to plan ahead and think a few years down the road. For example, as our bodies age, stairs become our enemy. Remodeling an entire house so that we can live on only one floor is not always feasible. But perhaps a room on the main floor can be converted so that it could be used as a bedroom, if necessary, or perhaps it makes sense to downsize into a house in the neighborhood that will be more aging-friendly.
In addition, when parents live in a different city than their children, they and their children need to consider whether it makes sense for them to move closer to their children. Sometimes, a parent may prefer the familiarity of their family home above all else, but sometimes parents prefer to move in proximity to their children or other relatives who can help. In truth, this can also be a great kindness towards those children, who will be helping their parents as they need more assistance. It is much more stressful and disruptive to a family for an adult child to travel out of town every time there is a crisis. At the same time, older parents might place more value on remaining near their friends and in a familiar community.
If it is decided that moving makes sense, it is often helpful to make the move while parents are still relatively healthy. This makes it easier for them to become acclimated to their new community, to make friends, and to begin to see it as a new home. This becomes especially important if, for example, one spouse outlives the other and faces years alone in a new town. In any case, it is certainly worth opening a discussion about what situation will be most comfortable for parents and children and how it can best be achieved.
Lawyers, Documents and Other Necessities
A common refrain that emerges from people who have cared for loved ones is the need to put legal and financial affairs in order before crisis hits. People often say that they do not wish to be a burden to their children, says Mrs. Bauman; one way to avoid being a burden is to make as many arrangements ahead of time as can be made. Here are some examples of areas that can be addressed:
Elder care law: Figuring out the best way to access medical benefits while protecting assets can be a hugely complicated undertaking. This is especially the case when one spouse is still healthy. To do this, many find the help of an elder care attorney, or someone else familiar with the laws and issues, indispensable. Jewish Community Services employs professionals who can help evaluate needs and make referrals and recommendations.
Health care directives: We covered the importance of these in an earlier article. Especially when someone is already ill, it is important to make sure these are in order before the person's ability to communicate his or her wishes is compromised.
Estate planning: Clearly expressed instructions for handling one's estate can save the next generation from difficult and protracted disagreements. Many people I have talked to agree that far from being overbearing, specific directives about "who gets what," even to the point of articulating wishes for particular objects, is a kindness to those who will inherit them. Disputes centered around inheritances are notoriously difficult to heal.
Funerals: Because funerals take place relatively quickly, preplanning a funeral also removes a great deal of stress by saving children from having to make decisions in their most difficult moments. Buying a burial plot while one is still alive is a mitzva, and many tzadikim are careful to do so themselves. Prepaying for a funeral, when feasible, also leaves one less thing to worry about. Funeral directors have told me that frum people, in particular, often do not preplan and are left to arrange a lot of details in a short amount of time. In our previous article, we discussed Rav Yechiel Michel Tukachinsky's approach to the end of life. He purchased plots for himself and his wife on Har Hazeisim, which subsequently came under Jordanian control. He therefore left detailed instructions to his children about where he should he buried and how it should be paid for, what should be done if Har Hazeisim came into Jewish hands, and how his tahara should be conducted.
Nursing Homes
Making the decision to move a loved one into a nursing home is emotionally fraught. The pros and cons are well beyond the scope of this article, and every situation needs to considered individually. On the one hand, there are many people for whom keeping a loved one at home is paramount and they are willing to sacrifice a great deal to accomplish this. Everyday people undertake heroic efforts to provide care in the setting that is most familiar for their loved ones. At the same time, as Mrs. Bauman expresses, one must be honest about his or her ability to care for a someone in a home setting. Not everyone is a natural caregiver, and unless someone has the means to hire private caregivers around the clock – an exorbitantly expensive prospect – a nursing home might indeed provide the best possible care environment.
In the same vein, moving a loved one to a nursing home does not mean he or she is being abandoned. One man I know visits his wife in her nursing home every day from 10 in the morning until 6 in the evening, making sure he is there to help feed her when her meals arrive. And I have seen other nursing home residents who, I am certain, have lived much longer than anyone expected because of a dedicated relative who came every day to visit them and look after their care.
However, it is also important to adjust expectation as to what is possible. It is something like accepted wisdom that making sure a loved one is cared for in a nursing home requires a person to be in constant contact with the staff – reminding, cajoling, and complaining to the point of being labeled the local "nudnik." To a certain extent, there seems to be truth to this: In any medical setting, advocacy is critical, and in a nursing home, where staff is limited and pulled in many directions, being your loved one's advocate is crucial.
At the same time, we must accept the fact that a nursing home will never provide care as perfectly as we would hope. Picking battles becomes important: It may be prudent to save one's goodwill for more fundamental issues and not expend energy in addressing minor changes that, while meaningful, have less of an impact on a patient's quality of life. Going out of your way to compliment when things are done well also lets the staff perceive you as someone who genuinely cares and not merely a complainer.
Establishing lines of communication, as soon as possible also makes a big difference. The modern health care system often separates patients from their personal doctors once they enter a nursing facility. A person's doctor, who may have been treating him or her for decades, is usually intimately more familiar with their health than a nursing home doctor who has only the patient's charts to go by. If you want to involve a family doctor, it is important to make that clear and establish a protocol for consultation. Similarly, if a patient seems likely to be facing halachic questions about treatment, it is important for staff to know when and how to consult with the rabbi. Holding a care plan meeting, during which the rabbi can talk with doctors, nurses, and other staff, is a critical part of the process and should be held sooner rather than later.
As we have discussed in an earlier article, our perception of quality of life as healthy people can be very different than the perception of someone whose abilities are more limited. We might think our loved ones are suffering, bored, or unhappy, but it may be only our perception. Mrs. Bauman relates that she would often visit her mother (who suffered from dementia) knowing that she had spent most of the day engaged in passive activities. "How was your day, Ma?" she would ask. "Good," her mother would say, "I was very busy." We need to remind ourselves not to mistake our own feelings for what our loved ones actually experience.
Hospice
We have already covered end of life care and hospice in previous articles, but let us just reiterate some points that emerged in my conversations. First, it is important not to view hospice care as a sign of giving up; when it is appropriate, it is the way we can provide a loved one with the best possible care. In particular, hospice's focus on addressing pain and involving palliative medicine is something that is often missing from the typical medical approach. In fact, palliative care is often available as a complement to regular treatments even before a patient is eligible for hospice, but it is not often utilized.
Second, communication, especially among families, rabbis, and doctors, becomes even more important when someone is in hospice. It is also crucial to have someone who understands both the worlds of halacha and hospice, since medical attitudes of hospice professionals can be very different than those of professionals in other medical settings. In many ways, changes to the medical system over the past several years have made the end of life into a separate stage of medical care with increasingly complex halachic issues. It is important to be in touch with someone who can at least educate you about what questions to ask.
Teaching our Family to Care
When we are in the position of being caregivers, it is only natural to begin to wonder who will care for us when it is our turn. Every family is different. But one of the best ways to teach our family about the importance of caregiving is to model it ourselves. In earlier generations, when several generations lived together under the same roof, this came more naturally. Today, being open with our children about the realities of caregiving and the decisions that are made is good chinuch and a way to prepare them for this important part of life.
Finally, as we have discussed before, one of the best lessons we can teach is about the value of being present. In the age of a hundred obligations and a thousand distractions, caregiving requires us to be responsible, reliable, and available. It requires attention to mundane and sometimes unpleasant details, and a lot of sacrifice. People sometimes feel like they finish raising small children only to encounter similar challenges in caring for elderly parents. But teaching our children what it means to be there when we are needed is invaluable, and, in today's world, it might be our best chance to demonstrate this quality that they will need for the many relationships in their lives. With a little planning, we can make this challenging part of life an experience that is also valuable and rewarding.
Rabbi Daniel Rose is the rabbi for Jewish Hospice Services for Seasons Hospice and Palliative Care. He is also the Assistant Rabbi at Congregation Bnai Jacob Shaarei Zion. The entire series of "Living Life to the End" is available on www.wherewhatwhen.com.