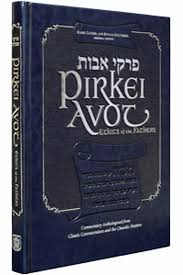 Fishel Gross, owner of O'Fishel Kosher Catering, got his start early. He was cooking and selling hamburgers and other culinary delights even as a bachur in Yeshiva Bais Moshe in Scranton. Yet he is anything but your run-of-the-mill caterer. During his 38-year food service career, Mr. Gross's creativity has spread well beyond the elegant wedding to encompass a smorgasbord of innovative mitzva-inspiring programs. His numerous Mitzvah Motivator projects have prompted children and adults alike to take on such challenges as memorizing Pirkei Avos, saying brachos out loud, and learning Chumash and mishnayos.
Everyone Can Be a Masmid
I took great pleasure, this August, the day after Tisha B'Av, in watching hundreds of children and their families celebrate the culmination of Fishel's longest-running program, the Summer Masmidim Program. Inspired by Mr. Gross's rav, Rabbi Mordechai Shuchatowitz in 2001, this bein hazmanim, extra-curricular Torah learning program is one of O'Fishel's most popular Mitzvah Motivator contests. It stresses that a masmid(a) isn't necessarily someone who learns all day. Rather, it is someone who learns every day. For years, the program has encouraged children to keep up with daily Torah learning during school vacation breaks, when it is easy to put learning by the wayside. The reward, an All-the Brachos-You-Can-Make Barbecue Siyum, doesn't hurt the cause either.
In total, six people memorized all six chapters of Pirkei Avos. One of them, Yechiel Goldsmith, is under bar mitzva age. The youngest to memorize Pirkei Avos this year were three eight-year-olds, each of whom memorized one chapter.
For the Summer Masmidim contest, prizes are awarded at the end of each week for the successful learning of one mishna or five pesukim (for younger children) per day. The prizes include items like snow cones, sodas, and hot dogs. Those who successfully complete either session of the two-session summer program are eligible for the grand prize: participation in the barbecue siyum, which featured dozens of special raffle prizes, including bicycles. Over the years, hundreds of children and, in some cases, their families have participated in it.
To make this contest even more exciting, for the past three years, O'Fishel has offered the "Turn 1/6 into 50 Challenge," meaning that learning one of Pirkei Avos' six chapters will earn you $50. This contest is in memory of the Gross's son, Shaya, a"h, who was an exemplary masmid, and is sponsored by Shaya's parents and siblings. As in all his other contests, Mr. Gross has very specific "ironclad" rules, among them that participants must know at least an entire chapter of the six chapters of Pirkei Avos. In addition, anyone over bar or bas mitzva is minimally expected to understand the simple translation of the words. Successful completers receive $50 per perek memorized; if you memorize all six perakim, you can earn $300. A "minor bonus" is offered to a limit of three girls and three boys under bar or bas mitzvah age if they can recite the entire Pirkei Avos (which can be done one perek at a time). At least three under-bar/bas mitzvah children received a check for $500 each.
It All Began with Bubby Sorscher
O'Fishel's Brachos Out Loud contest began in 2003. It was inspired by Mrs. Jennie Sorscher, a"h, of New York, the grandmother of Mr. Gross's wife, Saralee. Mrs. Sorscher's devotion to making brachos out loud and always answering "amen" left her feeling cheated if a nearby person did not say the bracha out loud. Today, even her great-great-grandchildren are continuing her legacy, ka"h!
The rules of Brachos Out Loud vary, depending on the age of the participant. Those under bar and bas mitzva are required to say five brachos aloud each day. Older participants must say 100 brachos, and document them, at least one day a week. To claim the weekly prize from the sponsor of the week, you must bring your completed form – initialed by your "amener(s)" – into the sponsor's food establishment. It is not unusual to see three- or four-year-olds attending the final banquet, along with their older siblings, parents, and even grandparents.
Besides earning prizes for brachos made on foods, other brachos on the check-off list include smelling flowers, experiencing an earthquake, seeing a beautiful vista or ocean, and recognizing the interaction and importance of the bodily functions several times a day. The contest has also afforded participants the opportunity to make brachos such as "tov u'maiteiv" on wine at the Purim seuda and "lehafrish challah" on a large batch of challah.
Why is it important to say brachos out loud and being able to say amen to a bracha? Mr. Gross explains that, "In Dovid Hamelech's (King David's) day, there was a plague in which 100 people were killed daily. We make 100 brachos a day to mitigate that plague and as a zechus for a refuah shelaima (complete recovery) for members of our community who need a refuah shelaima and rachamei Shamayim (the mercy of Heaven). By not mumbling brachos, rather saying them out loud, it gives us time to appreciate our ability to make these brachos, in addition to appreciating the food or the activity."
Motivating Mitzvos in Baltimore and Beyond
O'Fishel's Brachos Out Loud contest and his other Mitzvah Motivator programs have become so popular in Baltimore that individuals and businesses now call O'Fishel to volunteer their sponsorship. And, although the contests started off locally, they have since served as models for similar motivational contests taking place in such communities as Passaic, Philadelphia, and Long Island's Five Towns. They have become the springboard for many camp programs as well.
Hundreds of participants in Baltimore and thousands more throughout the country have entered the brachos contest annually, making millions of brachos out loud. These contests and programs are not connected with any particular school or organization; student participants typically attend day schools, yeshivos, and Bais Yaakov-type schools, while others are home schooled.
Chug-a-Chug-a-Cholent
Another O'Fishel program is the Friday night Shabbos Cholent Program started by Dr. Shaul Weinreb over 20 years ago. Volunteers pick up O'Fishel cholent and bring it to more than 12 locations around town. It is a big draw for fathers and sons to learn together on Shabbos evening.
What is the secret behind the success of these Mitzvah Motivator programs? It is no doubt the fact that the individual – child and adult alike – is empowered to win the prizes. Unlike a raffle, where just a few can win, in these contests, everyone who does the work is a winner. Winning is not left to chance but is the result of hishtadlus, effort.
What Have You Done for Klal Yisrael Today?
"We're not just making kugels all day," says Mr. Gross while standing among the giant pots in his commissary. "We talk about how we can improve ourselves as Jews. Our goal is to motivate others to make their own programs. Mitzvah Motivator's motto is: 'What have you done for klal Yisrael today?' Not everyone can be a rosh yeshiva, but everyone can do something to help another Yid!'"
For example, another ongoing Mitzvah Motivator program is the O'Fishel Bowling Shoes Gemach. It was initiated in 2011, when Mr. Gross's general manager, Tzvi Shear, brought to his boss's attention the fact that the main expense when going bowling is the shoe rental. After Mr. Gross negotiated the purchase of 120 pairs of bowling shoes, the next job was storing, cataloging, and organizing them at the Shears' house. Since its inception, the Mitzvah Motivator Bowling Shoe Gemach has lent out thousands of pairs of bowling shoes, as many as 100 pairs in a day, sometimes 30 pairs to a single group. Other successful Mitzvah Motivator initiatives have included the Tehilim in Tishrei and Make Time Count programs, although they had to be discontinued because of lack of volunteer manpower.
How They Spent Their Summer Vacation
In one family, a mother and four children, who wish to remain anonymous, spent the summer learning Pirkei Avos during "Mommy Camp" and participated in the Masmidim program banquet, in August. "This program was excellent; it made our summer so productive and gave it us all focus and drive," said this mother. "Everyone was busy practicing Pirkei Avos and were very excited to learn. Even my little three-year-old can now recite Pirkei Avos."
Torah Institute student, Elchonon Sheffield, was one of the three eight-year-olds I met at the August banquet. He memorized the first perek of Pirkei Avos, working on it for two months, together with his mother, Chavi.
Another eight-year-old who memorized the first perek is Aliza Bloch, a Bais Yaakov student. "It was fun because at the end you get money," explained Aliza, who did not know what she was going to spend her $50 prize money on. She is sure, however, that she will donating five dollars maaser to Ahavas Yisrael.
Celebrating eight-year-old Esther Rivka Gerstein's successful memorization of the first perek of Pirkei Avos were her parents, Aaron and Chana Gerstein, and both her paternal and maternal grandparents: Meyer and Nita Gerstein and Bernie and Tova Fellner. Esther Rivka has been memorizing Pirkei Avos for this contest since she was six. The home-schooled child noted, "I don't do it for the money, I just do it so I can have it memorized for the rest of my life."
"It's a group effort," says her mother. "We do it at night; we sing it before we go to sleep at bedtime and record ourselves. We play it back in the car during the Three Weeks when you can't listen to music. We came up with about 17 tunes and keep singing them."
Esther Rivka's grandfather, Mr. Fellner, concludes, "O'Fishel is an exceptional kiruv organization, bringing children, parents, and grandparents closer to each other, and everyone closer to Torah m'Sinai," Mrs. Fellner adds, "The world has a lot of strange, terrible things going on, but what Fishel has managed to do with the Mitzvah Motivators is bring the next generation closer to Hashem by having all of these wonderful programs. As they learn and participate, it gives the children the love of Hashem and the joy of Torah. That's what's so important about the program."
Check O'Fishel's ads in the Where What When for more information about O'Fishel programs. © Margie Pensak 2016