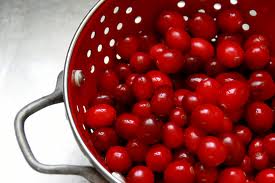 I am very excited about Pesach – so many fun dishes to be made! With lots of fresh vegetables, fresh fish, and meat available, it's going to be a cooking extravaganza! Pesach isn't a scary time, and it certainly doesn't have to be only potatoes. The farmers' markets, H Mart (Asian grocery in Catonsville), and Whole Foods all have an appealing variety of fresh vegetables and fruits. These can be used to elevate the very holy time of Passover to a food sensation as well as a spiritually uplift.
Most vegetables are delicious when they are grilled with a little salt and pepper. I have found you can hardly ever go wrong. And what could you top these grilled vegetables with? Onion and roasted garlic jam, I say! A friend of mine took me to Serengeti for the first time. We ordered the smoked pulled brisket with onion jam, and, well, that onion jam was delicious. So I thought, what could be even better? Adding some roasted garlic. Make a lot, and it will last the entire Pesach. Make it pareve, and you can use it with cheese and matza or with chicken, meat, lamb – just about everything. Be warned, you might just start slathering it on everything. It takes a little bit of time to cook it, but it's worth it!
Balsamic Onion and Roasted Garlic Jam
6 large onions (vidalia if you can get them), peeled and diced
2 T. oil
9 heads garlic
1 c. packed brown sugar
1/2 c. balsamic vinegar
1/4 tsp. black pepper
Roasted garlic heads with oil, covered in tin foil.
Meanwhile, heat oil in a sauté pan. When the oil is hot, add onions and reduce the heat to medium and sauté for 7 to 10 minutes. Remove roasted garlic from its peel and add the cloves to the onions for another 15 minutes. Add the brown sugar, balsamic vinegar, and pepper and continue to sauté for another 20 minutes. Stir so that the mixture is thick and light brown.
Caramelized Cauliflower Poppers
My mom discovered this recipe. It is amazingly good; the cauliflower is like candy, and we eat it accordingly. However, it is super easy to make. Now, it happens that I found carnival cauliflower (tri-colored: purple, yellow, and green). That is a lot of fun, but white cauliflower will work perfectly, too.
2 heads cauliflower
1/4 c, oil
2 tsp. salt
1/2 tsp. pepper
Preheat oven to 400 degrees. Wash and clean the cauliflower. Cut cauliflower into florets with a small stalk attached. (Use the middle section of the stalk in soup stocks, or boil and puree or mash for a side dish.) Toss the florets with oil, salt, and pepper. Place on a cookie sheet lined with foil and sprayed with cooking spray. Bake for 1 hour. If you have time, rotate the pan and move around the cauliflower, which will help brown it evenly. Eat immediately, before your children eat them all and there is none left for you. (We sometimes have to make four heads just to make sure everyone gets some.)
Barbecue Brisket
1 tsp. chili powder (optional)
1 tsp. garlic powder
1 tsp. celery seeds
1/4 tsp. black pepper
1 1/4 c. ketchup
1 c. vinegar
1/4 c. apple juice
1/2 c. brown sugar
2 T. minced garlic
2 tsp. salt
1/2 tsp. pepper
1/4 c. water
Rub the chili powder, garlic, celery seeds, and black pepper on the brisket. Place the brisket in a crock pot. Mix the ketchup, vinegar, apple juice, brown sugar, garlic, salt, pepper, and water, and add mixture to the crock pot. Cook on low for 6 to 8 hours. Once the brisket is done, take it out and let it rest for 10 minutes before pulling it apart. Enjoy with the onion and garlic jam on matza.
Dairy "Lasagna"
This is an easy and delicious recipe for those who eat gebruchs. I normally add ricotta cheese and egg to my lasagnas during the year, but this cheesy treat is super simple and my kids eat it up.
10 pieces of matza
1 jar spaghetti sauce
1 lb. shredded cheese
4 cubes frozen spinach, defrosted (optional)
Cover the bottom of a 9x13 pan with about 2 tablespoons of sauce. Add a layer of matza. The matza, not being the same size as the pan, will need additional pieces broken. If you are using the defrosted spinach, add it to the sauce. Then pour about 1/4 cup of sauce on top of the matza. Cover with shredded cheese. Repeat this process until you have 3 layers, or until it is as high as you want your lasagna to be. Cover the pan tightly with foil or a lid. Bake for about 30 minutes and, voila, you have yummy lasagna.
Poached Pears
I know. Flourless chocolate cakes are "yum," and cut-up fruit is delicious, nutritious, and pretty. But maybe for Pesach we can have some fun and create some fancy desserts we don't always make during the year. And that leads me to poached pears. Oh, poached pears, how much I love thee – even though on any given night, I will whip up a pan of brownies way before I would even start thinking about simmering a couple of pears in some wine and sugar.
6 Bosc or Anjou pears
4 c. red wine (Shiraz or other dry red)
2 1/2 c. sugar
2 c. water
2 T. lemon juice (or orange concentrate)
2 tsp. vanilla, optional (If you would like to hear my diatribe on vanilla, just ask.)
2 tsp. cinnamon or cardamom (if you have it!)
Peel the pears and core with a melon baller to remove the seeds, while leaving the top stem in place. Combine all ingredients (except pears) and bring to a boil. Once the mixture is boiling, turn down the heat to a simmer and add pears. Simmer 25 to 30 minutes. Remove pears once they are easily pierced with a fork. Cool. Continue to boil the wine sauce until the liquid is reduced by half. Pour the sauce over the pears and serve with some Trader Joe's pareve vanilla ice cream, or if you're serving dairy, go wild and serve with real whipped cream or ice cream.
Bracha Shor is the owner of Sweet and Good Catering. Look for their dairy Italian take-out, pop-up restaurant the week before Pesach and, after Pesach, their Thai pop-up!