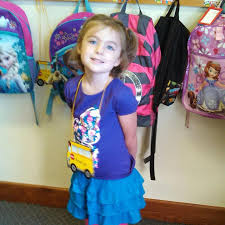 Imagine this: Today is the first day of your new job. It's a 15-minute commute. Although you hadn't planned it this way, last night you ended up going out with some friends and didn't get back until the wee hours. Then you didn't hear the alarm in the morning and woke up 10 minutes before you were supposed to leave. As you rush around to get dressed, you realize that your good suit needs cleaning, so you hurriedly search the closet for another one, along with a shirt to go with it. Realizing there is no time to eat the hearty breakfast you had planned, you grab a nutrition bar on the way out the door and drive off. Too late, you realize you left your lunch in the fridge. Although you race through traffic, you arrive at work 10 minutes late and in a frazzle from the morning's experience. You think, "What a way to start a new job!"
With this beginning, what are the chances that you will feel prepared to do your best work that day, and – and if this becomes a pattern – all the other days on this job? (What are the chances that you will still have this job down the road?)
At this time of year, millions of children will soon start a new school year. Let's apply this first-day-on-the-job analogy to them. After all, as recently retired teacher Mary Sue Rubenstein says, "School is your child's job."
Most of the teachers I interviewed agreed that, if you want your children to be successful – and who doesn't? – the best thing you can do is to give your children a routine, help them to be responsible and organized and have a positive attitude. All this should start in preschool, when it is easier to establish good habits. The other components in a child's school success include good communication – between parents and school and between parents and children – as well as teaching children social skills and positive attitudes.
On the Right Foot
Children need to be ready to take on the day and do their best. Among the practical measures the teachers emphasized was the importance of upholding a regular early bedtime as part of the routine. They suggest laying out the next day's clothes at night, allowing the children to participate in choosing what they will wear. Lunches can be made the night before. Parents should make sure to check backpacks when the child comes home from school, and they should be repacked before bedtime. The backpacks, containing everything the children need for the day, should be kept in the same place every night, so they can just grab them on the way out the door. This should help eliminate scenarios like, "Oh no, I need you to sign this paper" and/or "I was supposed to review this page" pleas on the way to the car.
A good routine can ensure that the morning begins calmly and early enough for children to eat, get dressed, and have their needs taken care of before they leave the house. Mrs. Rubenstein says, "The way the morning goes can affect the whole rest of the day."
Naturally, exceptional circumstances might cause the routine to be disrupted at times, or a child will occasionally not have his assignment done. In this case, teachers request that a parent write a note and send it in with the child. This lets the school know what is going on and shows respect for the educator. It's far better than having a child say, "My Mommy told me to tell you…"
Communication: Between Parents and School
Indeed, communication between the parents and the school is crucial, said all the educators I spoke with, and is ideally ongoing. More than likely, this will begin with the back-to-school meeting, usually held within the first few weeks of the year. Mrs. Rubenstein says this meeting allows the parents to learn the school's expectations of the child's responsibilities, how to help the child succeed, and the preferred method to communicate.
According to Mrs. Fleurli Muller, preschool director at Torah Institute, "The partnership between parent and teacher is crucial. An open, transparent relationship is in the best interest of the child." However, she feels there needs to be a healthy balance. "If we plant a carrot and check it every day to see if it has grown, the difference won't be noticed, but if we check on the roots once a month, the changes are remarkable. Most of the time, the first direct contact between parent and teacher can wait until the first parent/teacher conference." This gives the child time to acclimate to the class. However, all the educators emphasized that if there is a pressing issue parents should speak with the teacher sooner.
The best way to arrange this is to call the school office, whose staff will relay a message to the teacher to call the parent at a convenient time. Parents often email teachers directly, but they should be aware that not everyone walks around with a smart phone checking for mail every 10 seconds. So if you email rather than leave a message at the office, allow 24 hours for a response. Other than an emergency, rarely is there a reason for parents to call a teacher at home. Parents should also resist the urge to begin a discussion about the child when running into a teacher in public, such as Seven Mile Market.
Rabbi Moshe Margolese, principal of Ohr Chadash Academy, says, "At OCA, we think being open and proactive in building strong relationships makes for success. Relationships between students and teachers, parents and teachers, and parents and administration are key. When everyone is working together to create an atmosphere that is positive, encouraging, and supportive, the child will be able to gain the most out of the experience. When a child is happy to come to school and feels accomplished and appreciated for who he or she is, that's when we see the most growth.
"Communication between parents and the school is essential," Rabbi Margolese continues. "The relationship will be as strong as you want it to be. The more you put in, the more you will get out of it. Parents should always be their child's number one advocate. One should not say, 'I don't want to be that parent who bothers the school.' If you have a concern, you should bring it up to your child's teacher. As with every relationship, the way in which you present it, the tone of your voice, the level of mutual respect that has been established between parent and teacher will all help produce a better outcome."
Mrs. Beth Wiseman taught kindergarten in the public school system for almost 25 years. Although the public school environment was culturally quite different from that of our day schools, her advice can be universally applied. When she had concerns to raise with the parent, Mrs. Wiseman made sure that understanding was reached by employing communication techniques. She would rephrase and repeat to the parents what she understood they had said to her. And she asked the parents to repeat back to her what she said to make sure the parent understood. She also suggested they take notes so that the information would not be forgotten.
Becky Reeves, school coordinator at Ohr Chadash, says, "At OCA, we recognize that the parent is the child's advocate, and explain to the parents that we, the school, are also the child's advocate. That partnership requires us to positively reinforce one another to the child; this provides consistency that each student is able to depend on." She gives an example: If a parent feels that the educator is giving the child too much homework, "the parent should not make the mistake of saying to the child, 'I can't believe that rebbe is making you do all of this in one evening!' Rather, the parent should support the child to do as much homework as possible, and then be in touch with the teacher the following day to discuss the concern. The student then receives a consistent message from the school and the home. This is a key element in their child's good outcome."
Mrs. Wiseman echoes this sentiment: "Parents should be supportive of the school even if they disagree with some things. For example, if the workload seems too heavy, the parent might say to the child, 'It's so wonderful that your teacher gives you all this work. He really wants you to learn!' Of course, the parent can always contact the teacher privately to express his concerns."
Communication: Between Parents and Children
As important as communication between parents and school is, the way parents relate to their children regarding school is also crucial. According to Mrs. Wiseman, the parent should stay on top of what the child is doing at all times, including looking at homework, helping with projects, and knowing what the child is studying and is responsible for on a daily basis. If homework or home practice is given, it should be checked every night, even in the youngest grades. In preschool and the younger grades, parents should be sure to read the summary teachers send home of what the students learned each week.
Children also learn that their parents are very concerned with their success when the parents provide positive feedback and encouragement. "Make sure to focus on and praise what the child does well," Mrs. Wiseman says. "If the child needs help in certain areas, be careful not to be negative. If the parent does not know how to help, she should ask the teacher for ideas. It's always good to use games or other fun activities to reinforce learning."
Ms. Reeves says a good attitude makes for a successful year. "The attitudes of the parents and the school set the tone for the child. If the parent displays a positive attitude of encouragement and excitement about learning, and the school does the same while the child is in its care, that can make all the difference in the world. Communication between the parent and child is vital," she adds, "as it creates a true sense of safety for the child and promotes an arena in which parents can productively educate each of their children."
Mrs. Muller adds a caution, though, against telling the child more than his maturity level can handle, as this may cause anxiety. For example, if a parent is unemployed and money is tight, this does not need to be communicated to a four-year-old.
Beyond the Three R's
Academic achievement is not the only area of a child's development that the school and the parents focus on. Ms. Reeves advocates teaching the child derech eretz (respect). She also recommends using positive motivation to help the child be a good friend. Children often comment with abrupt honesty, not meaning to cause injury, but comments can be very hurtful and can label a child from early on.
Proper personal hygiene is important from a very young age, as well. Promoting outside-of-school social interaction is beneficial, such as play-dates, homework buddies, and outings with the child's friends. Social development is also enhanced through osmosis. Children observing a parent with a healthy social life enables them to absorb social know-how.
Mrs. Muller suggests that parents help their children emulate "normal" behavior by having them look around and see how people behave in a library, shul, playground, a simcha, and so on. "Teach them to say 'thank you,' 'please,' and 'I'm sorry.'"
Quiet or shy children may find it more difficult to make friends. To help with this, Mrs. Wiseman made sure to praise them in front of the class. She also gave them special jobs to boost their confidence, such as being the line leader, give out the crayons, and so on. She said this helps build their confidence, because it shows the child that he is responsible. It also causes the other kids to look up to him since he received these privileges.
Mrs. Muller feels that parents should talk with their kids about how to make good choices. They should teach them that there will be disappointments, and that life is not supposed to always seem "fair." Kids should be taught to work things out for themselves as much as possible. Mrs. Muller feels we have to build resilience in our children. "When we try to prevent their feelings from ever getting hurt, we are hindering them from becoming successful adults. There may always be a difficult neighbor, dorm partner, carpool child, and/or in-law, and it is important to learn those skills early."
Mrs. Muller cautions against overusing the buzzword word "bullying" when describing "normal conflict" between children. There is a huge difference between typical day-to-day arguments, petty fights, or not sharing nicely and "bullying." A child not being included in a game does not mean he is being bullied.
According to Rabbi Margolese, although bullying should be on a parent's radar, there is no need to assume there will be a problem. Having a good relationship with your child and your child's teachers will give you a good handle on whether or not there is anything to worry about.
And Ms. Reeves says that, while bullying is real and extremely harmful, "most schools adhere to very strict anti-bullying policies and are knowledgeable about classroom dynamics. If a parent is concerned about the possibility of her child being bullied, she should begin the dialogue with the teacher and/or administration as soon as possible."
Can Success Be Predicted?
What signs at a young age seem to point to future success in life? Linda Krass, who taught preschool in both the public school systems and Jewish schools in the Rockville area, believes that "when a four-year-old is very extroverted, mature, and smart," he or she will most likely do well in later life. With quiet children, however, there is not necessarily a way to know who is likely to be successful, since they could "come out of their shells" as they mature and do just as well.
Mrs. Wiseman sees certain characteristics of children at a young age that make it more likely that they will be successful. These are children who take pride in themselves, have good manners, and are concerned that their work is done well. These are values that parents can instill in their children. "It is important as well," says Mrs. Rubenstein, "for parents to provide time for their children to fulfill their responsibilities at home."
The important thing to realize is that school and parents have the same goal – your child's success. To accomplish this, they must be partners throughout the year so that your child will experience social, emotional, and educational growth.