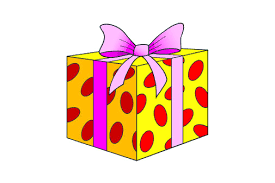 Chanukah is upon us. And what does every child (and adult?) eagerly anticipate after the Maoz Tzur and the latkas and the dreidel – or maybe even before? Presents, of course.
Gift giving and getting is a beloved part of Chanukah. But it is more complicated than it seems. First of all, there are the decisions. Will you be distributing Chanukah gelt or gifts? One gift or one gift per night? Expensive or cheap? Practical "need" or superfluous "want"? Then there are the feelings. Are gifts a source of happiness or anxiety? I polled some of my fellow writers from around the world for their two cents. This is what they had to say:
Gifts or Gelt? One Night or Eight?
When I asked my interviewees about gelt vs. gifts, it felt like opening a Pandora's box! Emotions ran high. Most of those I polled felt that Chanukah gelt is more traditional (and much easier!) than Chanukah gifts. Some people were adamantly opposed to presents, feeling that they are a non-Jewish concept that originated with the need to compete with X-mas gifts. Indeed, many of us in the older generation who attended public school remember our childish debates with the non-Jewish children about how Chanukah was surely better than their holiday, because we got a gift on each of the eight nights!
In some homes, gift-giving is the norm; in others, the parents give gelt. Alternatively, the parents do gifts and gelt is distributed by the grandparents. For Surie H's family, the children get a big gift on one night; on other nights, they do fun stuff with small trinkets. Or they buy something the whole family can use, like new umbrellas, a sandwich maker, a chocolate fondue kit, a family game, or a puzzle to complete together, frame, and hang.
In Rochel's house, one "big" personal gift is given. "If it's a game or toy, it can be played with all eight nights, and if it's an article of clothing it can be worn during the other days of Chanukah, too," says Rochel. "Small gifts that break easily defeat the purpose of showing love through a gift, even if the child might initially be enthusiastic. Some sources say there is no tradition at all for gifts other than Chanukah gelt, so giving every night might be doubtfully kosher. I'm afraid that today's children have way too many 'entitlement' issues, and eight gifts are enabling that negative midda."
"I love getting gifts," shares Temima Gass. "Gift make me feel loved and cherished and valued, while I would just use money on necessities, and end up not feeling loved. I also love giving gifts, as I like making others feel love and cherished and valued. But on Chanukah, I prefer gelt. I feel that gift-giving on Chanukah is completely inappropriate," she concludes.
Give….and Get in Return!
Fradl Adams also enjoys receiving gifts but enjoys giving them even more. "There is a certain closeness engendered by giving. I feel cherished when someone acknowledges me with a gift, and I feel alive and joyful and full of purpose and meaning when I merit to give someone else a gift."
Not everyone feels this way, however. Fradl has a close relative who embodies the concept of "sonei matanos yichyeh (one who rebuffs gifts will have life)" and is truly upset if someone tries to give her a gift.
"Gifts are love incarnate," says Rochel Istrin. "I can tell my children and grandchildren that I love them, but a gift that I've invested thought into bridges the gap between mind and heart, so that they know and feel and believe how much I care about them."
"I love giving gifts, although I don't love shopping for them or having them sit on my counter for a million years until I drop them off. I especially love giving gifts to the grandkids," says humor writer and my cousin Perel Grossman. Then she adds tongue-in-cheek (hopefully), "I select especially annoying, noise-making toys for the children of my offspring who are not currently in favor!"
A Few of My Favorite Things
What were some of the best gifts these writers received?
Fradl's favorites include heartfelt cards and letters, breakfast at her door right after the birth of a baby, a cozy shawl, and a handmade necklace from her kids.
One of Rochel's favorite gifts was a beautiful Shabbos robe sewn by her daughter. "She managed it without fittings or asking my opinion, so it isn't perfect, but I love it because every time I wear it I feel the love she put into making it."
Surie H's favorite was a surprise gift of a big beautiful Shabbos candelabra and matching tray that her husband gave her when she came home from the hospital after baby number four. "I felt so-o-o treated, loved and surprised – in a good way!!" she says.
One of British resident Henye Meyer's favorite gifts was also given to her by her husband. "My husband drove me to a closing-down sale at a posh clothing store. They had one Jeffrey Brownleader sweater coat, and it was actually in my size. I had wanted one of these for several years, but they were way out of my price bracket. Even discounted, it was a lot to spend on myself. I dithered and eventually left the store without it. All day I kept wondering aloud if I should have bought it. Eventually, my husband said, 'Why don't you look in the coat closet?' He had gone back and bought it for me! I still have it, and I still remember the story, too."
Another one of Henye's favorite gifts was a framed photo from one of her married grandchildren taken at a family chasana that the whole family was able to get to, which hadn't happened in decades.
Former Baltimorean Tova Younger, who now resides in Kiryat Sefer, loves the thoughtfulness that went into a gift from her children. "Among our dining room chairs, we had two arm chairs. My husband and I used them every Shabbos. When my mom began joining us for the Shabbos meals each week, I naturally gave her my chair. A few months later, at my next birthday, my kids really surprised me! Without my knowing about it, they hired a carpenter to add arm rests to a regular chair so that I once again had an arm chair. I hadn't realized that I had actually missed having my special seat. I was so delighted to get such a nice Shabbosdik gift! I was truly touched by their sensitivity. It was a surprise in more ways than one!"
According to Leah Henkin, the perfect gift "depends on the time of my life. Now, it might be when a friend treats me to dinner out and we just enjoy each other's company. More recently, I gave myself a gift of new – and unusual - lichter! I feel simcha each Shabbos when I light these lichter and when there's time, I actually relive the place and moment of purchase, in Yerushalayim."
Another fellow writer, who wishes to remain anonymous, said her favorite gift was given to her by her "bestest friend" from high school. "She gave me a cocktail ring after I got divorced. I was bowled over by her sensitivity. She realized that I was used to wearing a wedding ring and would feel the loss of something pretty on my finger. Mi ke'amcha Yisrael!"
Decisions, Decisions
How do my colleagues decide what to give for a gift?
"I usually think about what I would like to receive if I were that person or in that situation. Or I think about what that person would enjoy. Sometimes, the person had mentioned wanting a particular item," says Surie H.
"I'm very intuitive," says Rochel. "My mind gives my heart certain relevant limits (amount of money, age and interests of child/grandchild) and then I go into a store and wander around, considering various options, until something clicks, and I know this is it. Of course, for teenagers, I consult with their parents or other kids around the same age so I won't give something that won't be appreciated. But it hasn't happened yet."
Cousin Perel advises, "I try to ask someone who knows the person what it is they want. Or I listen for cues. My daughter and son-in-law have a great system. Whenever either of them sees something that they like online, they put it on their wish list, and when an occasion arises, they select something from the list to buy. No disappointments and no weird presents that way!"
Giving Graciously, a True Gift
Do my kindred spirits feel that there is a right or wrong way to give gifts?
Ms. Anonymous exclaims, "Absolutely! There is an art to gracious gifting! Always put thought into your gift. If you "re-gift' something you received but don't like, your receiver will feel that! It's also wonderful to write a personal card detailing what the person means to you."
Surie H agrees that the giver's vibes accompany the gift. "We need to gift with feelings of 'giving,'" she says, "not with feelings of you-better-appreciate-what-I-got-you."
Fradl believes the right way is with a thoughtful note. "That always ends up meaning even more than the gift!"
Rochel concludes, "I think it's important to give a gift in person and not send it through someone else. Personally, I stress to the recipient that I don't have ruach hakodesh and I won't be hurt if they want to exchange my gift because, for me, the ikar is that I want the person to be happy with the gift."
Should you get someone something they need or something they want? Temima feels that it depends on the situation. Surie H. makes a different calculation. "As a rule, I like to give what's wanted more than what's needed," she says. "For my kids though, I tend to give them what I think they need."
Rochel says, "Getting what you want is emotionally validating. Getting what you need is more practical but possibly less bonding because if you didn't give it to them, they'd get it some other way."
Gifts that Hurt
Can a well-meaning gift ever be insulting to the recipient?
"Yes!" exclaims one writer, who wishes to remain anonymous. "I once received a small, cheap kitchen appliance from a person who really owed me hakaras hatov. The worst part was that I was single and living in my parents' house with absolutely no use for that gift. I felt like no thought had gone into it, and I was hurt."
Yet another writer said that she found a gym membership and organizing tools to be insulting gifts. She admits, "They probably weren't meant to be insulting, but I took it that way!"
Another writer shared, "My father bought my Mom slippers, and she was so touched and delighted until she asked how he knew the size and he told her that he'd just asked for the biggest size in the store." (She had size 11 feet.)
Giving the benefit of the doubt to your benefactor is an important lesson learned by Surie H, as we can see from her story: "Yes gifts can be insulting. I received a book from my husband a short while after we were married. It was Gateway to Happiness by Rabbi Zelig Pliskin. I was so hurt and insulted. So, he thinks I'm not happy? I look unhappy? Blah blah! A very long time later we discussed it. He explained.
"He told the sales person that he wanted to get his wife a book. They asked if I'd appreciate a novel, mystery, or growth-oriented book. He told them, 'She's smart, deep, and loves to read books with meaningful lessons.' As a newlywed that's probably a lot of what I read. So they gave him a book on happiness! Whoa! So, yeah, the gift seemed insulting to me!"
An Apple for the Teacher?
In the olden days of Little House on the Prairie, the teacher typically received the gift of an apple from the farmers whose children they taught. That wouldn't go in our world, but what kind of gifts do teachers enjoy?
"I think cash or a useful gift card with a heartfelt note is always more appreciated than objects," says Temima. "How many trays and towel sets does a teacher need? Maybe an obscure sefer on a topic that interests the rebbi would be an appropriate gift for him, but I've heard from teachers who are swamped with stuff they don't want or need. They all tell me they prefer cash."
"Gifts to teachers have become a huge pressure," says one anonymous writer/teacher. "On the other hand, it's a small token of appreciation, and everybody likes to be acknowledged and thanked. Last year, Bais Yaakov Academy, in Brooklyn, gave each teacher a book for Chanukah and told us it could be exchanged at Eichler's if we so desired. (Yes!) It really was appreciated. Parents have given me small tokens, sometimes a card, sometimes a check, sometimes a small gift. I treasure the gifts (and the piece of costume jewelry I bought with one check) because of the heartfelt thanks they represent."
Chaya from the Midwest, shared, "Our school originally collected money from parents to give gifts to all the teachers. When that stopped, class parents sometimes would collect, sometimes not. Obviously, it was a lot cheaper than giving individual gifts – I simply couldn't afford, say $10 minimum times 40, the sum of all my children's teachers. I decided to make a donation to a gemach established in memory of a beloved principal in the school system and sent individualized notes to the teachers, thanking them and letting them know about the donation. It was very well received. As one teacher said, 'I don't need another mug.'"