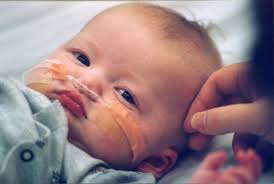 We hope and pray that we should never need it, but as a community, we are grateful to know that the resources are in place if someone is, chas v'shalom, facing serious illness. How do the services offered help in such a devastating situation?
The Matthew family of Detroit can answer these questions all too well, as their daughter, Shifra Tzirel, known as Shiff, was diagnosed with a serious illness. Baruch Hashem, Shiff is in remission now. I asked her mother, Soro Leah, who grew up in Baltimore, how she felt about all the help she and her family received from the Detroit community .
"There is no way I could have managed without it," Soro Leah says. "The community arranged for my family to get suppers every single night for the entire year. At first, I was reluctant to take it because I thought that maybe some nights I wouldn't need it, but the woman , who was arranging everything, convinced me that if I got supper one night and I didn't actually need it, I could relax a little, and that was also okay. She also told me that she never had to call people to make meals, people just approached her."
The family also received gifts and special entertainment, like special trips and private concerts. "When the children would get upset because I was spending so much time in the hospital, the special extras that they received were both compensation and a distraction, and made my absence easier to handle. We made sure to be open with the whole family so that the children all understood why they were getting special treats. And my daughter's friends were amazing, often staying with her in the hospital overnight, so that I could be home with my other children."
As Soro Leah says, help from the community can make a difficult situation easier. Here in Baltimore we also have chesed organizations that strive to help those who are sick. We see the ads for them in our publications, bulletin boards, and web sites, promoting fundraisers or looking for volunteers, but do we know what services they offer? Here is a behind-the-scenes look at some of them.
I spoke to Bonnie Pollak of Bikur Cholim; Chaya Drabkin of Jewish Caring Network; Tzvi Haber and Adina Levitan, volunteers for Chai Lifeline; and Rabbi Baruch Brull of Ahavas Yisroel to find out more about their organizations and what they do for the sick in our community. It was heartwarming to hear from all my interviewees that they all work together, complementing each other's services so that all a family's needs can be met.
Jewish Caring Network
An organization well known in Baltimore for the help it provides to sick people is the Jewish Caring Network. I spoke to Chaya Drabkin, who, along with Keren Taub, cofounded the organization.
WWW: What is the difference between your organization and other chesed organizations?
Chaya: Jewish Caring Network focuses on families who have a loved one diagnosed with a life-threatening, life-altering, or serious illness. Our goal is to try to take care of the entire family, not just the family member who is sick, because when one person is sick the whole family is affected. Each family is assigned a coordinator, and we are always careful to preserve the dignity and privacy of the family and the patient.
WWW: How is the Jewish Caring Network connected to the Tikva House?
Chaya: The Tikva House is a branch of the Jewish Caring Network. We bought two townhouses across the street from John Hopkins Hospital, razed them, and rebuilt the Tikva House on that site. It's a seven-suite, comfortable home-away-from-home for families with a loved one being treated at Hopkins. The kitchen is fully stocked with food for the families and everything they need to feel comfortable. It also has everything one needs for all of the chagim. For Pesach we make the whole Tikva House kosher for Pesach, and we provide the families with all their Yom Tov needs, including seder plates, matzah, and food. For Succos we even put up a succah!
WWW: Wow! That must cost a huge amount of money!
Chaya: The Tikva House was built on donations, and continues to run on donations, which are always needed and appreciated! For the Jewish Caring Network families, our biggest fundraiser is the 5k run. I love the 5k run because it promotes health and fitness and is also a source of a lot of funds. Some people in our community really get into it by training for months in advance.
WWW: What kinds of services does the Jewish Caring Network provide for their families?
Chaya: We provide everything that we can to help the family. Each family is assigned a coordinator who makes contact with the family and helps assess what can be done to improve their lives. Our services can range from cleaning help, big brothers and big sisters for the siblings, nursing care, meals, assistance with summer camp, Pesach hotel accommodations, and more. Each family is different and all decisions are made on a case-by-case basis. All halachic questions are discussed with our rabbinic board.
Bikur Cholim
From kosher food for the patient and his or her family to transportation, friendly visitors, and loans of medical equipment, Bikur Cholim strives to help make the life of the sick person and their family as pleasant as possible. When an individual calls Bikur Cholim, the first person they speak to is Bonnie Pollak, who job is to help the person get the services they need.
WWW: How many calls does Bikur Cholim get a week?
Bonnie: I would say about fifty calls a week.
WWW: What kinds of calls do you get?
Bonnie: The calls range from people from out of town who needs a lot of support while they are in Baltimore to people calling to borrow a pair of crutches. We also get calls from people looking for visitors for their relatives who are homebound or in nursing homes.
WWW: What kinds of services do you offer people from out of town?
Bonnie: We offer them food, transportation, and housing. We have two apartments in the Canterbury House that are available for people temporarily in Baltimore for medical treatment. If both of those apartments are full, we have additional apartments and rooms that people lend to us. We send food to various hospitals every day, both for the patient and for his or her family. We have people going to deliver food to Sinai, Hopkins, University of Maryland, St. Joseph, Veterans Hospital, and Sheppard Pratt, among other places. Sometimes we have people in rehab centers, and we send food to them also. Even if people are hospitalized for a long period of time, we still send them food for as long as they need it.
WWW: Do you customize the food to the requests of the clients?
Bonnie: We try to provide a variety of food by using the services of different restaurants. I will also ask people if they have special requests, such as if they are allergic to certain foods or absolutely will not eat certain foods. There is no point of sending food that will end up in the garbage.
We use restaurants to send food to patients who are in the hospital, but we get volunteers to make food for families who are at home. We try to accommodate people's needs and sometimes even send food for an unusually long period of time. Once we had a young woman who was suffering from Hyperemesis gravidarum (HG), an extreme case of nausea during pregnancy. We arranged for her to have meals sent to her home for seven months and also for girls to come and help with the children in the evening!
WWW: If most of your services are provided by volunteers, what does Bikur Cholim need funds for?
Bonnie: Our biggest expenses are the two apartments that we have at the Canterbury House and the food that we send to patients in all the hospitals. We are always happy to accept donations, and we also have the yearly bike-a-thon that raises much-needed funds.
WWW: What other services does Bikur Cholim provide?
Bonnie: We match up volunteers to visit patients who are lonely. Some of our volunteers have been going to hospitals once a week for years to visit all the Jewish patients on a certain floor of the hospital. We also have a medical referral service to help people if they need to see a certain specialist and are having trouble getting an appointment. Bikur Cholim also runs the kosher pantry in Sinai Hospital, John Hopkins, and University of Maryland hospitals. These rooms are stocked with kosher food, siddurim, sefarim, and reading material for people to use when they are in the hospital with loved ones.
We also provide transportation to doctors' appointments and therapy visits. If they do not speak English (for example, Israeli patients), we will provide them with a translator to accompany them to their appointments or to provide a support system.
WWW: Can you tell me something out of the ordinary that Bikur Cholim did?
Bonnie: On Rosh Hashana there was a couple in Hopkins. The wife was sick and her husband was there with her. We were able to arrange to have seven young men from the yeshiva spend Rosh Hashana downtown so that the husband would have a minyan. The boys came back for Yom Kippur also.
Chai Lifeline
Chai Lifeline, the international children's health support organization, will formally inaugurate its Mid-Atlantic Region branch when it opens a new office in Baltimore on January 4, 2016. Currently caring for more than 110 families in our region, Chai Lifeline's programs offer emotional, social, psychological, and financial assistance to families living with pediatric illness or loss. The new office will centralize and expand options for care and support.
WWW: Chai Lifeline's family events and programming are legendary. What are some of the highlights from this past year in terms of programming in our area?
Adina Levitan: We aim to create programs and events that provide both excitement and fun, yet at the same time provide an opportunity for our families to connect with one another. We have gone bowling and to Red Zone, had a Purim-themed scavenger hunt in the Walter's Art Museum, and spent a relaxing and rejuvenating day on the bay where our families could really connect one-on-one. We recently hosted a truly magical Chanukah party at the Top of the World Trade Center in Downtown Baltimore with over 200 families and volunteers. Governor Larry Hogan joined us at the party and took the time to meet our children and families individually.
WWW: What else do you do for families?
Adina: Chai Lifeline saw that there was a need to provide greater emotional and social support for families with a child born or diagnosed with an illness. A pediatric diagnosis can send a family into crisis and Chai Lifeline connects with a family to restore calm and to remember that the child as a child comes first. Through the collective love, passion, and excitement of our dedicated volunteers, we have been able to create a family that we call Chai Lifeline.
We also provide support for the families. We visit children at home or in the hospital. We arrange for big brothers and big sisters for the siblings and the sick child. We provide respite for the parents by having volunteers stay overnight in the hospital with sick children.
WWW: Describe your current volunteer base in this region.
Tzvi Haber: Chai Lifeline in our community currently has over 120 volunteers in varying capacities. Our talented and passionate fleet of volunteers come from the Talmudical Academy of Baltimore, the Beth Tfiloh Dahan Community School, Bais Yaakov of Baltimore, The Yeshiva of Greater Washington, and the Hebrew Academy of Silver Spring. It is truly astonishing and inspiring to see the youth of our community unite in an appropriate dynamic to bring happiness and love into the homes of families who need it most.
Rabbi Moshe Hauer of Congregation Bnai Jacob Shaarei Zion articulated this idea so eloquently. "The worldwide Jewish community as a whole owes a tremendous sense of gratitude to Chai Lifeline. Who would have thought, 20 years ago, that the coolest thing a Jewish teenager in today's society could do was volunteer his or her summer to care for the sick children at Chai Lifeline's Camp Simcha?" I think that encapsulates everything.
Ahavas Yisrael
Everybody in Baltimore has heard of Ahavas Yisrael and the financial assistance it provides for families in need. I asked Rabbi Brull whether Ahavas Yisrael has any programs specifically for families who are struggling with sickness.
Rabbi Brull: Often the problems that occur when a family member is sick have financial ramifications. A wage earner may not be bringing in his or her usual wages, or expensive treatments may be necessary that are not covered by insurance. Extra money may be needed to pay for childcare or prepared foods. Ahavas Yisroel works together with the other organizations in the community to take care of the financial piece of the puzzle.
"No Problem"
It is hard to overestimate how much all this assistance means to the recipients. I will quote some words from a letter writer, who described her experience in Baltimore a few years ago when here for medical treatment for her child:
"Bayamim haheim bazman hazeh. We speak of the Chanuka miracle, which happened at this time, in those days. I would add bamakom hazeh – it was in this place, here in Baltimore, that I experienced my neis, my miracle. Yes, a flame was lit, and it didn't only burn for eight days. It continues to burn and sparkle and illuminate the world, bringing light into darkness…
"Where do I turn? I need an apartment. Yes, baruch Hashem, there is a Bikur Cholim number. What an understatement: Miracle number would be a better word. I dial,
"Chaya Monderer answers. 'No problem,' she says. (This is the first of many 'no problem' responses.) Someone is there. Someone is holding my hand. I can cross the apartment off my list.
"Had I known what I would encounter at the hands of Baltimore's Bikur Cholim, I could have crossed off three-quarters of my list…"