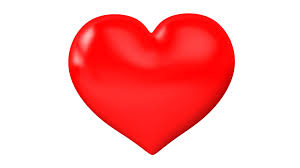 Have you ever wanted to perform a chesed but decided not to because you couldn't accomplish the entire feat yourself? Perhaps you were able to cook dinner for someone who just gave birth but had no way to deliver it. Or you wanted to visit someone in the hospital but had no way to get there. Thanks to a relatively new organization in town, the impossible has become possible. Stretch acts as a shadchan, pairing over 120 volunteers with the requests of potential recipients, so such concerns no longer stand in the way of doing chesed.
Joining Forces
Ahuva, a special ed graduate student, moved to Baltimore from Georgia to attend Maalot three years ago. She has been involved with Stretch since its inception a year-and-a-half ago. Last winter, Ahuva was part of a group of four women who wanted to raise funds for a single mother of two young children who was in school and couldn't support herself. "We got a psak to help her and wanted to send out a tzedaka mailing," says Ahuva. "We needed help for the manual labor of stuffing the envelopes, typing, and sticking on the address labels. I had a brainstorm and called Stretch. They were amazing. A diverse group of volunteers of all ages and stages came out for a few winter evenings to help. Baruch Hashem, the job got done. The mailing raised between eight and nine thousand dollars, which supported this single mother for several months until she was able to finish school, get her degree, and find a full-time job."
This story illustrates how Stretch enables individual women and girls to help others much more than they would be able to do by themselves. The organization means a lot to the volunteers, as well. A request once came in when Ahuva was the coordinator, during the organization's infancy, that no one was able to take. She ended up responding herself and ended up enjoying a continuous relationship with the family for whom she volunteered.
Collaborative Chesed
Stretch's executive director, Aviva Eichenthal, started this unique organization with her friend, Devoiry Van Gelder. Although it was founded before Aviva's mother, Leah Eichenthal, a"h, was nifteres, it has been rededicated in her memory.
"My mother epitomized collaborative chesed and encouraged people to step out of their comfort zone to do more than they thought they were able to do – to stretch themselves," explains Aviva. "We realized there were people who wanted to help people in specific ways, or for just the amount of time they had. There was no way for them to connect with the people who needed help when they needed it or who needed what they were able to offer. There were also a lot of people whose chesed needs did not fall within any of the other organizations, and they didn't know to whom they should reach out to get the help they needed. So we decided to build the bridge between all these people. That is the purpose of Stretch."
Aviva's older sister, Chavi Sheffield, who is an advisor to the organization, has also been a beneficiary of Stretch: "I wanted to cook weekday and Yom Tov dinners for a relative who had twins, but it was a huge job to cook for my family and hers. Stretch sent a message requesting volunteers. Women responded and came to cook before and after Yom Tov. Each one gave an hour or two, which made it possible for me to make huge quantities of food and send my relative many, many weeks' worth of food. With a few extra pairs of hands, I was able to balance my own responsibilities while helping another family in a meaningful way."
One woman who responded ended up helping Chavi make challa. "She doesn't usually bake challa, since she is gluten-free," says Chavi. "She asked me if I could please daven for her and her son when I am mafrish challa, which I did. It was so beautiful, because here was this woman who doesn't bake challa, since it is not practical for her, but she was able to be part of making challa for my relative, and, in turn, I davened for her. It would not have been possible if not for Stretch. How would she have ever been connected to me?"
Chavi points out one of the best parts about Stretch: that people can work together. "So if someone is single and doesn't have access to a kitchen or does not know how to cook, they can help me cook or bring over the meal or go shopping. They can still play a small part in making these things happen, whereas without different people helping out, I would not be able to do it, myself."
On several occasions, calls to Stretch allowed for the delivery of suppers to families in need. Women were willing to cook, but they could not deliver supper at 5 p.m., when they needed to be home for their own families. In one instance, six people responded. One of them picked up and delivered the food.
How Stretch Works
Here are some examples of what Stretch offers: delivering meals; running errands for people sitting shiva; making phone calls for local organizations, helping a mother make Yom Tov, brief periods of respite for the family of a hospitalized patient, availability for people who can't lift after surgery, ad hoc rides, helping people set up for simchas, taking kids out during a family crisis, staying with someone who is alone for Shabbos, and dancing at a small wedding.
Ruth Berman is one of several grateful recipients of Stretch services. "Stretch helps us by arranging babysitters for our special needs children. We haven't used them that often, but the few times that we've been desperate for a babysitter, very last minute, I emailed them and they were able to come to our assistance."
Stretch volunteers comprise high school girls, students, mothers, single women, and grandmothers. When they sign up to be a Stretch volunteer, they specify what they want to do. Volunteers are notified according to group interest. For example, if you sign up for driving, you don't receive requests for babysitting. The system operates mostly by text, so those without a smartphone or computer can also participate. For those who prefer email messages, that option is available as well.
Anyone with a chesed need that is not met by another organization can reach out to Stretch through a phone call, an email, or text message. The Stretch coordinator fields the requests twice a day.
What Stretch does not do: Coordinate ongoing or long-term volunteer services, take the place of an existing community organization or resource, take the place of paid individuals or employees, and provide grants or financial assistance.
Rivkah Merville, a native of Paris, has been living with her husband and family in Baltimore for a year-and-a-half. She enjoys volunteering for Stretch by cooking meals and delivering food to beneficiaries. Actually, food is Rivkah's area of expertise. The secretary for Ner Tamid Greenspring Valley Congregation does catering on the side. "The French Chef," as she is known, has catered Shabbos community lunches at the shul for as many as 150 people. "I am always on the lookout for volunteer work," Rivkah shares. "I've always enjoyed it. When I heard about Stretch, I decided, why not? It is not like you are signing a contract or committing to anything; if you are available you do it. I like the flexibility of it."
To volunteer for Stretch or for further information about the organization, contact: Stretchhigher@gmail.com. For requests, please call: 443-692-7337. Join Stretch! https://goo.gl/zZWzqa