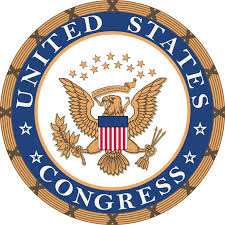 Walking into Goldberg's Bagels on that first Monday, about 10 weeks ago, I was all nerves. I took a seat at one of the packed tables and, ignoring everyone, stared at my phone until the program started. Walking into the Senator Ben Cardin Junior Leadership Program (SBCJLP) with low expectations proved to be an okay move. Because as soon as I started learning with my mentor and heard the first speaker, I knew I was going to gain much from it.
As indicated in the program description posted on the NCSY website, SBCJLP is "an elite program opened to the Jewish community and public school teens designed to create the next generation of Jewish leaders through individual training and exposure to current world influencers." As to the "influencers," they had to be "individuals at the top of their industries and…carefully chosen to illustrate the wide ranging effects one can have on the community while maintaining a proud Jewish identity."
To get into the program, we each had to complete an application. I would be dishonest if I didn't admit that the $100 stipend offered to each graduating participant helped motivate me to sign on. We met every Monday at Goldberg's for 10 weeks. (It was extremely kind of Mr. Drebin to open up his store every week for our group and provide us with bagels and soda.) The format was pretty much the same each time, and was supported by a booklet we received at the first meeting.
* * *
The booklets we studied each week were clearly designed for the typical teenage mindset with its short attention span. The titles of the articles were catchy, and the articles themselves were interesting, as well as relatable to everyday life. Discussion topics, such as "ethics and values from a Torah standpoint," "the Jewish impact on civilization," and "confronting failure," opened our minds to these important matters. Indeed, the program was intellectually stimulating, and being an individual with a thirst for knowledge, I appreciated having this outlet to explore these subjects in a relaxed setting.
Each Monday, we would arrive at 7 p.m. and talk to our friends for a short while. Then the mentors (a cross-section of individuals of all ages from the community with an interest in motivating young people) to whom we were assigned in groups of one or two would arrive and spend roughly 20 minutes discussing an article from the booklet that we were focusing on that week.
One thought-provoking discussion revolved around taking personal responsibility and standing up for what you believe in. This topic sprang from a fascinating article about the famous Strauss brothers, founders of the Abraham and Strauss department stores in New York. It told of Nathan Strauss, who saw that Israel needed his presence to provide leadership and his money to help the then-poor and disease-ridden land grow and be built up. Though his brother fought against it, pleading with him to come back to America, Nathan felt differently. When his brother reserved both of them spots on the Titanic, truly an experience of a lifetime, Nathan was delayed by his duties and literally missed the boat. Famously, the ship sunk. His brother died, but Nathan continued his work in Israel. The city of Netanya was ultimately named after him.
Another article told the famous story of Kitty Genovese, a young woman who was stabbed to death on a sidewalk in Queens. Though many neighbors heard the commotion outside, none took the initiative to call for help. Many had the attitude that someone else would make the call, so they didn't have to bother. One woman, when asked why she hadn't called the police, shrugged and replied, "I don't know."
I think these stories evoke strong messages. The first is that, in life, people can try to convince you to ignore important causes that you personally feel strongly about and could make a difference in. The second message is that sometimes no one feels that it is important to get involved. Some people might be scared, and others might just assume that someone else will do it.
I feel that the articles effectively addressed these messages. If you feel strongly about something, step forward and do something about it. If others are telling you otherwise, go against the grain. If you think someone else will take care of it, don't make assumptions. Even if someone else is indeed going to step forward, it doesn't hurt to join them.
* * *
After reading the articles with our mentors and discussing them using the "Questions to Consider" which were placed after the articles – along with passages from the Talmud, Mishnah Avos, Mishlei, and Rashi, among other Torah sources – we gathered together to hear from the speaker of the week.
Our speakers were utterly fantastic, driving their points across while engaging us and opening their speeches to interactive discussions. But one of the coolest things about them was, just as the program brochure had informed us, that they truly all were established Jewish leaders themselves.
Dr. Michael Elman was one of the first speakers. What impressed me was that he was addressing us, a room full of high schoolers, not as children but as serious people. He presented us with three medical cases that involved hard decisions that had to be made and opened it up to discussion. He listened to all our opinions and then told us how each case was resolved. He explained how DNR (do not resuscitate) orders and insurance policies worked, and opened our eyes to bigger matters that we never had to think about before.
Rabbi Dovid Fink spoke at length about how we, as Jewish youth, as part of the Jewish people, are different. He explained how we should be hyperaware of the fact that everyone else can tell who we are, but that what we will become, is up to us. He emphasized the power we have within us, telling us that anything we set out to do – we would not just do it, we would master it.
Mr. Howard Tzvi Friedman and Mrs. Beth Goldsmith came the same night to tell us how important it is for us to speak up. Mrs. Goldsmith commented how in AIPAC board meetings she is surrounded by young people, fresh young faces, in important leadership positions, and it gratifies her so much. They both told us that that could be us in just a few years.
Mrs. Chani Neuberger, the director of the commercial solution center at the National Security Agency, was our last speaker. I can't speak for everyone, but seeing her, a polished professional frum woman with such an impressive job and such major responsibilities, was an inspiration to me. She spoke of what she deals with daily, how she is able to keep Shabbos, and how everyone in her department respects her for it.
* * *
All the aspects of the program – the mentors, the booklets, and the speakers – were meant to drive home the message to each of us that we can make a difference, no matter who we are, what we do, or how young we are. All the speakers demonstrated that it's possible for us to do what they do. They explained how to attain it, and they encouraged us. But they weren't just telling us that we could do it; they were telling us how important it is that we take the initiative, that we speak up. We could make a difference, and we could be heard.
I know that, as a young person, feeling the confidence to speak up about what you think is an important issue can feel intimidating. Even more than intimidating, it can feel irrelevant. One can have thoughts such as, "Why would they listen to me?" "How can I change this? I have no power," and "Who cares about my opinion?" Well, week after week, the program was not only constantly telling us otherwise, it was boosting our confidence.
If you had told me that the Iranian Nuclear Negotiations deal I was hearing about in the news would actually become a matter on which I would be informed and have to speak publicly about, my eyes probably would have bugged out, and I might have found it hard to breathe. Of course, I knew going into the program that I would have to lobby in Washington, D.C. and might actually have to talk directly to a congressional representative. I tried not to think about it, but when I did, I got nervous.
* * *
Well, the last week we met at Goldberg's there were no mentors, only Moshe Heideman, NCSY Baltimore City Director; Rabbi Jonah Lerner, NCSY Regional Director; and Rabbi Yitzchok Dinovitzer (Rabbi D, as we affectionately call him), NCSY Associate Regional Director. They were all preparing us for that Thursday, when we would be getting on a bus to D.C. and lobbying for bills involving one of the following agenda items: The Iran Nuclear Negotiations; the Nonprofit Security Grant Program (NSGP); or the Nonprofit Energy Efficiency Act (NEEA).
They informed us that, while many people may feel strongly about a certain issue, only a small percentage of them will actually call their congressperson to express their opinion. When Congress is voting on a certain bill, they can only take into account the phone calls that were made. So, speaking up really is a big deal. It's a much bigger deal than most would think. That's why this lobbying trip, as well being a tremendous learning experience, was actually critically important in terms of the matters that we would be bringing to the legislators' attention.
They gave us a handout of talking points on all the topics, and divided us into groups of 10. Within each group, there were three subgroups. Each subgroup was assigned one bill to learn about and present. My subgroup was given the Iranian Nuclear Negotiations deal, and I was intent on knowing the topic inside and out, so that I would be completely prepared when it came my time to speak. With the help of Miriam Tarshish, one of my wonderful NCSY advisors, I was able to paraphrase the notes on the sheet. I learned the whole background story, and began to fully understand the issue at hand.
* * *
The Framework Agreement for the bill that President Obama wanted to pass had many problems. The Iranians were using machines called centrifuges to enhance the power of uranium ore. Uranium can be used to produce either clean nuclear energy or nuclear weapons. The Iranians were claiming that their intended use of the uranium was strictly innocent ­­– they simply wanted to produce clean nuclear energy to help boost their ailing economy. But the process by which they were enhancing the uranium could also produce a very dangerous nuclear weapon. Trusting the Iranians is at the heart of this issue.
Sanctions, a stop in trade going into and out of Iran, have been in place for a long while, and its impact on the Iranian economy has been severe. The terms of the Framework Agreement stated that if Iran decreased the number of centrifuges they were using and did not enhance the uranium to more than 3.67 percent (enough for clean nuclear energy but not for a nuclear weapon), the sanctions would be gradually lifted. None of the centrifuges would actually have to be destroyed, however, and nothing would stop Iran from secretly using them. The money and resources from the partially-deferred sanctions could conceivably be used for sponsoring terrorism and for bringing in materials to continue work on their nuclear project.
If the U.S. had any reason to suspect that Iran was violating the agreement, while they could open an investigation, they were not given any assurances that Iran would comply and provide needed access to their facilities. And while investigations were being conducted, which could take a lengthy amount of time, the sanctions would still be partially lifted, and money from trade would continue to come into Iran. This meant that Iran might not suffer any penalties for violating the terms of the agreement, at least not in the short-term, and it was the timeline that was one of the most troubling aspects of the agreement.
The Corker-Menendez Bill, officially titled The Iranian Nuclear Review Act of 2015, was an alternative option, and the one that we were lobbying for. It required congressional approval of any Iran deal, and ensured that sanctions would be kept in place for 60 days after any deal was made. In addition, it created strict guidelines, stating that if Iran broke any agreement, the sanctions would be restored.
* * *
When we arrived in Washington, the first thing we did was go to the Israeli Embassy. An aide spoke to us about what it was like to work there, and at the end of her talk, she pointed to one of the past ambassadors on the wall. She told us how, when he was around our age, he had come to the Embassy as part of a youth group, seen the wall of pictures, and thought, "One day I'll be up there."
As we walked around Washington, I rehearsed what I needed to say in my head. We had the great opportunity to hear from Senator Ben Cardin himself as he joined us for lunch on the top floor of the law firm Jones Day. After lunch, we trekked across Washington to our respective appointments. The first one on my group's schedule was with Representative Dutch Ruppersberger, (D-MD). We first spoke to Justin Brower, the congressman's military legislative assistant, and then Mr. Ruppersberger stepped out of a meeting to greet us. We next went to meet with Senator Barbara Boxer (D-CA), but were only able to speak with her staff assistant, Carl Hampus Welliver, who wrote down which bills we were supporting, and listened carefully to what each of us had to say.
* * *
At the end of that long day, when we arrived at Mr. and Mrs. Berman's beautiful home in Potomac for the graduation they generously hosted, I was so happy. I knew that I had come such a long way. I had committed myself to going to Goldberg's each week for the meetings, and I had listened well and internalized the messages. The facts I had learned to present to the representatives were swimming around my head. My mom attended the graduation. Usually, it's mainly the parent who is filled with pride at the accomplishment of the child, but with the culmination of these 10 weeks, with a certificate in my hands and so much more inside of me, I was proud of myself! And I was excited to see what the future would hold.
It's been a couple of weeks since I went to Washington. I just heard the good news that the Corker-Menendez Bill that I had lobbied for had passed by an overwhelming margin. Since then, I've been doing more things without doubting myself. The program helped me realize that I may need to stand up for something one day. And when that time com