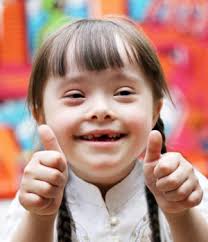 It all started with a single phone call from a parent in Baltimore's frum community. "I just gave birth to a little girl with Down syndrome," said the woman on the other end of the line. "What services are available for her?"
The recipient of this phone call, Marjorie Shulbank, worked for the Maryland State Department of Education. Services for children with disabilities were part of her job description, yet she didn't have much to offer the distressed mother, who had four other children at home and hardly knew another frum child in Baltimore with Down syndrome. As the two women talked, what struck Marjorie the most was how sad the mother sounded. "Do you have any other questions?" Marjorie asked her as the conversation wound down.
"Is my daughter ever going to walk or talk?" the mother asked. At the time, the question wasn't terribly farfetched.
With as much conviction as she could muster, Marjorie said, "Of course she's going to walk and talk. She's going to do everything your other children do; it will just take her longer."
Sounding somewhat more hopeful, the woman hung up. Marjorie couldn't forget her, though. As the months passed, she would call the mother periodically to find out how things were going – and when she heard that there had been painfully little progress, she decided to take matters into her own hands.
An Invisible Population
To people living along Park Heights Avenue in the 1990s, the Orthodox community was hard to miss. But to the government, the frum population was all but invisible. "Because our children don't go to public school, the state didn't know we existed," explains the mother of a now-adult daughter with Down syndrome. And this was where Marjorie Shulbank came in.
A third-generation Jewish Baltimorean, Ms. Shulbank had always been interested in the Orthodox community. She was soon to find herself playing a pivotal role in helping its children. "From about 1975 on, I was the Child Find person at the Maryland State Department of Education," she explains. "Part of my responsibilities was to proactively search for children with disabilities who needed services, as part of an affirmative obligation, which means that it's not enough to wait for someone to call you; you have to look for them."
In the 1970s, services for children with disabilities in the frum community were very limited. Although Ms. Shulbank would receive an occasional phone call, the stigma associated with disabilities meant that most Orthodox families were still trying to hide in the woodwork. "No one wanted to admit they had a child with a disability," she says. "I kept talking to different people, saying, 'We need to organize these families.' The response I got was 'yeah, yeah,' but no one wanted to take the lead and act."
Then, in 1990, the federal law on disabilities changed to include services for infants and toddlers. "Most states at the time were only serving school-age children, and some states were servicing preschools. Only Maryland and five other states were servicing infants and toddlers," Ms. Shulbank explains. "Now that it was the federal law, it was time to get things moving. I had been informally collecting names of parents, and I knew someone had to give the families in need the information on what was available. My bosses in the Department of Ed supported me in doing this outreach. We kept saying, 'We need to hold a meeting and make sure people understand what they can do to help their kids.'"
What happened next was a watershed event for Baltimore's frum community.
"All of the sudden, in November 1992, it dawned on me that I should be the one to organize this meeting," Ms. Shulbank declares. With typical forthrightness, she picked up the phone and called Jewish Family Services, which directed her to Mr. Jerry Kadden. Mr Kadden directed her to Rabbi Mendel Freedman, then-principal of Bais Yaakov Elementary School.
Rabbi Freedman immediately agreed to host the meeting, and Ms. Shulbank swung into action. "We printed posters and hung them all along Reisterstown Road – in the library, in Giant, in the pediatricians' offices. I called all the parents I knew and 'guilted' them into attending. Everybody said, 'This is a wonderful thing you're doing, but no one will come.'"
The meeting, however, was attended by 18 parents and two Orthodox occupational therapists, which Ms. Shulbank felt was a fantastic turnout. It was very intense, she recalls. "Except for one parent, whom everyone seemed to know, no one else talked to each other. No one even looked at each other."
Yet a door had opened. "I was happy; I'd done my thing," Ms. Shulbank continues her story. "Then I got a phone call from a woman named Shani Goodman, one of the two OTs who had been at the meeting. Shani was from New York and worked in a school in Baltimore City. She was horrified at how little there was available for kids with disabilities in the frum community."
It was clear that there was still a lot of work to be done.
Gradual Changes
Another meeting was organized several months later, in March of 1993. Although a blizzard had closed school for that whole week, 35 people showed up. Then a third meeting was organized, and Ms. Shulbank began asking questions, trying to find out what was needed to help the special needs population in Baltimore's Orthodox community. "I kept trying to articulate the disconnect between this community and the public at large," she says of those days.
Another difficulty was the fact that the frum community straddles the City-County line, making offering services extremely complicated. Still, very few children were accessing what was available. "One of my issues was that fewer than 10 children from Baltimore City were getting services through the Infants and Toddlers Program," Ms. Shulbank recalls. "I kept saying, 'With the number of children in the community, it's not possible that there are only 10 kids who need services.'"
More efforts were needed, and in 1997 the federal law was revisited by Congress, which strongly encouraged the state to seek out underserved communities. "I went to the director of the Infants and Toddlers program – a black minister – and told him, 'I have an underserved community for you,' Ms. Shulbank says. "They kicked in some money, and we founded Kodem Kol, a culturally-sensitive service coordination program in Baltimore. In just a short time, it went from 10 kids to 60."
Kodem Kol, an early intervention program under the auspices of the Kennedy Krieger Institute, is still in existence today, under the capable direction of Naomi Shabtai.
For school-age children, though, Ms. Shulbank's efforts were at that point largely informal. Then Governor Robert Ehrlich was elected to office, and things changed yet again, with the formation of the PEN (the Partnership for Educational Needs) Project. This collaborative endeavor of the Macks Center for Jewish Education, the Baltimore Jewish Council, Maryland State Department of Education, and other government bodies coordinated the efforts of several different organizations and the City and Country school systems to service Orthodox children with special needs. The organization hired Mrs. Chavi Barenbaum as a part-time liaison with the community, and things really took off.
"The next thing I knew, I was in meetings with my boss, Dr. Nancy Grasmick, and Ed Miller, an assistant of then-Governor Ehrlich, and several others. We realized that we needed to do a needs assessment of the Orthodox community. We put an article in the Where What When, with a request-for-information form. The referrals came flying in."
Galvanized into action yet again, Ms. Shulbank assessed the referrals and realized that the greatest need at that point was for middle school boys. "I told Dr. Grasmick, 'They're not getting what they need,'" she says. "Infants and toddlers were easy; that was home-based. School-age issues were different. Dr. Grasmick responded, 'Let's start a class.'"
Another historic moment was in the offing. There was funding for one class, but there were two boys' schools in Baltimore at the time, TA and TI. What should be done? Mrs. Chavi Barenbaum arranged for Ms. Shulbank to meet with Rabbi Heinemann, who instructed that they put the class at TA, as that was the community school. Again, a meeting was in order.
"Rabbi Yaakov Schwartz, TA's middle school principal, drove in from summer camp in Frederick, Maryland, and we met with him and Mrs. Sherri Zaslow, the school's educational director," Ms. Shulbank recalls. "The two of them sat there and shook their heads, saying, 'It's a wonderful thing, but no one will be interested.' We gave them a list of the boys who might be interested, and Mrs. Zaslow agreed to call the families. After the third parent who burst into tears of joy, they said, 'You guys are onto something.'"
The class took off, with boys from TI joining in the afternoons after a morning across town. "The project kept expanding," Ms. Shulbank continues. "Dr. Grasmick kept saying, 'What else do you need?' and I'd try to identify the next most pressing issue facing the community."
A Special Approach
From that point on, events snowballed. "We now have programs in elementary, middle, and high school at TA, we have an inclusion facilitator at TI, we have a teacher at JEWELS," Ms. Shulbank reels off proudly. "About three years ago, we realized that there were several girls, all about the same age, who were receiving services in a variety of settings. Two were in a public school together, one was at Bais Yaakov, and the others were isolated in separate public schools. I met with Mrs. Itzkowitz of Bnos Yisroel and Rabbi Freedman of Bais Yaakov and said, 'The time has come. We have to have these girls at a frum school.'
"Within three weeks Rabbi Freedman identified a space, we called the families, and it became a self-contained class in Bais Yaakov. The class has been successful beyond belief. One of the girls did so well that she's now completely mainstreamed, and the others are in Bais Yaakov Middle School today."
Because Maryland's laws differ from those of New York and New Jersey, things moved more slowly in Baltimore than they did in other communities. "One of the things that bothered me all these decades was that families had to leave Baltimore because they couldn't get services for their kids, or they had to send their kids to facilities outside of the Orthodox community," says Ms. Shulbank. "Now things have changed to the point that I heard of a family that moved from New York for services for their child."
P'TACH had long existed in Baltimore, doing pioneering work for special needs children, with both resource rooms and self-contained classes at the schools. However, it eventually became "noninclusive" – meaning that children attended a separate school, the Weinberg Academy, rather than the mainstream Orthodox institutions. Today, with the existence of SHEMESH (a community-wide program providing educational support for children with learning differences within the Orthodox schools) and the PEN Project, a wide spectrum of frum children can access the government services they need through their local schools. All this is thanks to Marjorie Shulbank.
"The number-one thing that Marjorie did was that she put the issue on the agenda," comments Dr. Aviva Weisbord, executive director of SHEMESH since its inception in 2009. "She pushed that it should be done. She'd say, 'Let's do it,' and many times it got done. She also created a program where the Maryland State Department of Education could send speech and occupational therapists to the frum schools at no charge. It's pretty amazing when you think about it."
The changes are huge, continues Dr. Weisbord. "It's clear that the community owes Marjorie Shulbank a tremendous debt for pushing us into the 21st century, for pushing us to confront the issue and not letting parents or educators look away. She let us know that it's something we can all deal with, and helped us realize that Hakadosh Baruch Hu made different styles of learning and growing and accomplishing – and all of them are legit and important."
A Completely Different World
Martha Goodman, coordinator of the Maryland Special Needs Advocacy Project (MDSNAP), a project of the CJE (Center for Jewish Education) that provides special education advocacy to families in the Baltimore Jewish community, has been working with Ms. Shulbank on both a personal and a professional level for the past 13 years. "When I started working at the CJE," she says, "most parents didn't access the services available through the public schools. It was a catch-22 – because they didn't use them, they weren't good, and because they weren't good, they didn't use them. Through Marjorie's efforts and our efforts, it's a completely different world."
Knowing that her efforts have borne fruit, Ms. Shulbank retired this spring, after over 40 years of working for the Department of Education. "She's touched so many people in the community, it's amazing," says Mrs. Goodman.
"I took the ball and ran with it – it wouldn't let me go," Ms. Shulbank claims, deflecting the praise. "I was tickled to death to see all the growth in the community."
When asked what pushed her to work so hard on behalf of the Orthodox community – which she admires but freely admits she isn't a part of – Ms. Shulbank comments, "I truly, honestly believe that Hashem made me do it. I can't think of any other reason. It started in small steps, but every time there was a lull and I thought I was done, someone would call and re-energize me all over again. And then, when the PEN Project took off the way it did, I was the most astonished of anyone! Sometimes it's all about taking a leap of faith...."
And what about the baby girl with Down syndrome whose birth started this process 25 years ago? Today she works in the frum community, a fully functioning member of society, just as Ms. Shulbank promised her mother she would all those years ago.
SIDEBAR in a box in middle or end of article
The PEN Project continues to play an active role in Baltimore's frum community. To learn more about it or to refer a child to the project, contact the PEN Project liaison, Cathy Jurist, at 410-767-0951 or cathy.jurist@maryland.gov.
For more information about MDSNAP, see www.cjebaltimore.org/mdsnap. For information about SHEMESH or to reach Dr. Weisbord, see www.shemeshbaltimore.org.