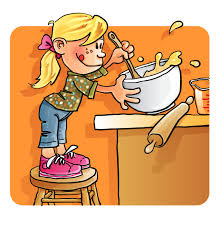 Lucky me that we had that ice storm back in March! Otherwise it would have been a real challenge to catch up with any one of my very active interviewees before my article deadline. Most likely, they wouldn't have been home; not because they work – since some of them are retired – but because their days are now, perhaps, fuller than ever. What are all those baby boomers and traditionalists so busy with? Here is a sampling of just some of our friends and neighbors and what they are up to.
Retired, But Still Working
Harriet Schlein retired about three years ago, and has since been involved in several activities that keep her, as she puts it, "on her toes."
"In my career as a social worker, I was interested in exploring other activities to broaden my horizons, and now I am involved in a myriad of activities," says Harriet. "Each day is designated for another interest. I continue to work as a social worker in a hospital ER, meeting with children who are neglected or abused. Although I've worked with this population in the past, there's so much to learn and it's great meeting up with former colleagues."
After retirement, a teaching position came Harriet's way as well. As an adjunct professor through Catonsville Community College (CCBC), she teaches sociology to Bais Yaakov High School seniors. "I'm very impressed with the girls and their interest in learning," shares Harriet. "We have great discussions, and I learn so much from them."
Harriet also makes the time to volunteer in the Pearlstone Center's kitchen. "I have a good time puttering around, the staff is great, and I feel as though I'm going to camp when I'm there."
Harriet's hobbies include cooking – she's known for her homemade soups, which have quite a following – crocheting (mostly hats with yarn from Israel), and shopping, especially in secondhand stores. "Just tell me what you need and I'm on it!" says Harriet.
On Shabbos, Harriet often has several friends over for Friday night dinner, and she tries to gear the meals around themes of the parsha or some current event.
"Since there is a difference in each of the ladies' political interests, the discussions can sometimes be rowdy," admits Harriet. "Of course, once dessert is served, attention is given to the chocolate cake. On Shabbos morning, I enjoy attending services at Suburban Orthodox. For Shabbos lunch, I'm usually with my children and grandchildren or with friends. And, of course, I use Shabbos to catch up on my reading."
Giving with His Gift of Gab
David Friedman, a Denver native, has been living in our community for eight years. Most of his life he was in the jewelry business, but when he retired six years ago, he had been working for CarMax. He volunteers in Levindale for about three hours a day three to four times weekly.
"Four years ago I had a knee operation and was at Levindale for rehab," recalls David. "I noticed that a lot of people had no regular visitors and were sitting there doing nothing. I figured, I'm not doing anything; I'll go over and do the only thing I know how to do well – talk! I started talking to people and found that I really enjoy doing it. It made me feel really good, so I just kept at it."
David also goes to shiurim five times a week, including the one given by Rabbi Tenenbaum at the "Eat and Learn" program on Thursday afternoons at Dougie's. In addition, he drives people, gratis, to doctor appointments, the airport, and shul.
"Last month, I was at the airport eight times!" notes David. "I enjoy it and the people I drive become friends of mine. I'm 74 years old and I'm having a wonderful time!"
Time for Coffee and Lunch
Toby Fader retired on February 1st this year after 41 years in the workforce, the last 33 of which were spent as a project manager at IBM. Before she started telecommuting a year and a half ago, she had been traveling out of state, Monday through Thursday, for many years. Admittedly, she is still trying to find her way.
"I make a conscious effort to go to Rabbi Sklare's shiur, Monday through Thursday, 7:45 a.m., at Shomrei Emunah," says Toby. "Besides the fact that I find the shiur stimulating and thought provoking, it forces me to get up and get going early, and it's an amazing way to start my day. On Fridays, I go to my daughter's home at 7 a.m. so my son-in-law can go to the gym besides going to shul. It forces me to get moving and gives me some time to spend with my granddaughter."
Soon after retiring, Toby spent a week subbing in the preschool at Ohr Chadash Academy, where her daughter, Rachel Lasson, is an administrator. "It gave me an appreciation for what goes on in the school and for just how hard teaching is," says Toby.
About a week into her retirement, Toby's Shabbos guest mentioned that she was going to vacation in Punta Cana, in the Dominican Republic, alone. "My husband, Pinchas, said, 'Why don't you go with her? You're free.' So I did! The nice thing is that retirement opens you up to being available to do things on the spur of the moment."
Her new schedule allowed her to babysit for her grandchildren so her daughter could accompany her husband on a business trip, something that would have been difficult to do before. "I'm a little young to retire; I'm over 60, but not of retirement age yet. When I was working, I used to often tell my kids, 'No, I can't; I'm working; I'm traveling; I'm whatever,' and I got tired of saying that," explains Toby. "I've had a long career, but over time, the nature of my work had changed. It no longer stimulated me, and I was no longer passionate about it. I decided that it was time to retire. Now, I can say, 'Yes, I can!' to my children whenever they ask."
Toby continues to do taharas, as she has ever since she moved to Baltimore. In addition to Rabbi Sklare's shiur, she goes to Rabbi Dovid Katz's women's shiur on Wednesday mornings and Rabbi Marwick's shiur on Tuesdays.
The Faders are planning on making aliyah to Ramat Beit Shemesh in August. A lot of Toby's newfound free time, therefore, has been spent getting their paperwork together and working with Nefesh B'Nefesh. Since all their children live here, they plan on spending six months in Baltimore and six months in Israel.
"When people said, 'What do you want to do when you retire?' I used to joke with them," concludes Toby. "I would say, 'I'm going to become a community person, and I'm going to have coffee with my friends; and the truth is, I do. I now have the capability and time to volunteer as well as to meet friends for coffee and lunch that I didn't have before."
Superjocks
Dovid Lapin retired in January 2014 from his position as the executive director of Tudor Heights Assisted Living. Previous employment included being a founding partner of Accents Grill, in addition to being on the staff – as well as a board member – of the JCC. On occasion, Dovid works on special hashgacha projects for the STAR-K. Doing business as DSL Consulting, Dovid still does consulting for assisted-living programs.
"Going to shul every day is nonnegotiable; I also learn," says Dovid. "I'm part of the Mt. Pleasant Senior Golf League, and from March until November, there are weekly tournaments – some of which I've won. My handicap is 13."
Dovid goes to a shiur daily, including Shabbos, at Shomrei Emunah. Although his wife is still employed, she was able to telecommute when they recently spent a month in Sunny Isles, Florida.
"I play golf and basketball two or three times a week," says Dovid. "I play basketball with 60+ seniors in the Bykota Senior Center in Towson and in the Chenoweth Senior Center in Howard County. On Sunday mornings, I play with guys 18 and up at the JCC in Owings Mills."
Last summer, Dovid conducted a golf clinic (as a volunteer) for Camp Chaverim, which he will be repeating this summer. He also has several beginner students whom he is introducing to the game.
Women can also do the exercise-all-day routine. "I leave my house at 8 a.m. every day, so people know to call me early if they want to be in touch," says my weekly racquetball opponent of 35 years, Miriam Rabinowitz, another superjock. "I do different types of exercise, including high-intensity, and at one point I coached a female basketball group. Perhaps it can be revived by interested WWW readers!"
Miriam worked for the Social Security Administration for 25 years before announcing that she was leaving "to have a life."
"I had been working six days a week and was always paying back comp time for holidays," recalls Miriam. "Now I can get together with friends and babysit our wonderful, easygoing granddaughter – I am a hands-on grandmother."
Miriam loves to explore new places, travel, and take advantage of free events. She is also working on several scrapbooks from weddings, trips and her family. She is fond of gardening, learning, cooking, and baking.
"I am an unabashed foodie!" she says.
Miriam has taken classes throughout her retirement, such as graphics, calligraphy, belly dancing, and flower arrangements. She loves snorkeling, parasailing, rock climbing, hot air ballooning, and hiking to waterfalls. She is always ready to learn something new and make a new friend.
Besides volunteering at Sinai Mother & Baby, for Bikur Cholim, and at the Gordon Center for Performing Arts, Miriam does shopping for several elderly people and is a notary public.
"I love the theater and books, but I still listen to books on tape as I have no time to read! Every time I turn around, it's Thursday night again!"
As I write, Miriam is gearing up for her run in the Jewish Caring Network's (JCN's) 5K – JCN's biggest fundraiser of the year, which she has run in since its inception in 2012. She tries to beat her fundraising goal each year.
From Lake House to Levindale
When Kayla Freed moved to Baltimore, she decided to find a job that did not require bringing work home with her. She became a mashgicha (kosher supervisor) for Sinai LifeBridge, where she has been employed for the past 17 years. Five years ago, after working for Courtland Gardens, she was transferred to the Households of the newly remodeled Levindale Hebrew Geriatric Center and Hospital. She works there Mondays and Tuesdays from 7:30 a.m. to 7:30 p.m., and Sundays and Wednesdays from 11:30 a.m. to 7:30 p.m.
"I love it at Levindale because I can interact with the residents; if they need help, they know that I'm there," shares Kayla. "If they need a drink, or want to go to the beauty parlor, I can help them. I just love it… Working in a nursing home, you thank Hashem every day for your health.
"My mother, Mrs. Abramczik, was a chef in the well-known Lake House Hotel, in Woodridge, New York. I remember watching her check all of the vegetables and food as a child, and I used to help. A lot of big rabbanim came to the hotel. That's how I got into the food business."
On her day off, Thursday, Kayla bakes challah and potato kugel for her daughter. She regrets not having enough time to attend shiurim, so while she is cooking for Shabbos, she loves to listen to shiurim on Torah Anytime.
"I like to spend my spare time with my grandchildren, aged 8 to 16," says Kayla. "There's always something going on when they come to my house. They like to come and help me bake."
Kayla davens in Shomrei Emunah every Shabbos. She either eats out or invites company to her house for meals. She also goes down the block to her married daughter's house and spends time there or takes her grandchildren back to her house. She wishes she could get away to visit her mother and her other children more often, but she is so busy working.
Does Kayla ever think of retiring? "No," she says, "as long as Hashem gives me the koach, I want to keep going. It's a good thing."
Sabbath Mode
Jonah Ottensoser retired a number of times – from the U.S. government; from Wylie Labs, which was contracted by the government; and from teaching at Howard Community College and Stevenson University. He retired from his last job about a year ago.
With his newfound time, Jonah is now able to have chavrusas day and night. His chavrusas are all over the world – in New York and Israel, by phone, and in person at the Agudah of Park Heights. He also spends a lot of time weekly volunteering for the Agudah Scrip project, which profits local schools.
"I enjoy tinkering and helping my children with plumbing and carpentry, and I take care of the physical plant of the Agudah of Park Heights," says Jonah, who rides his bike around town to do his errands. "I haven't gotten to the point where I like to hire people; I enjoy doing everything myself."
In addition to all of the above, Jonah works as a part-time consulting engineer for the STAR-K to help appliance companies satisfy the halachic requirements for STAR-K-certified Sabbath Mode appliances.
"The STAR-K job has been very interesting and rewarding," says Jonah, who spends between 100 to 200 hours annually consulting, on top of travel throughout the U.S. five or six times a year. "I get to talk to all kinds of people who call the STAR-K, plus I get to speak with the companies, which are all very respectful of our halachic requirements."
Despite his busy life, Jonah says, "My wife and I are freer to go to our children or wherever we want to go without the constraint of having to meet a job deadline."
A Born Teacher
Rabbi Joseph Katz was a teacher and a principal in Wilkes Barre, Pennsylvania, for many years before moving to Baltimore with his wife, WWW columnist Mashe Katz, and becoming a chaplain on college campuses. As Johns Hopkins University's former Hillel director, Rabbi Joe Menashe, remarked when Rabbi Katz retired in 2003, "Rabbi Katz helped strengthen the university's Jewish community. Because of his work, it became a Jewish community built on Jewish values."
Although Rabbi Katz is now retired from his job as a college chaplain, he still gets up every morning at about 5 a.m. to learn daf yomi before going to shul to daven. Monday through Friday, he works at Talmudical Academy (TA) as a kriah tutor for fourth and fifth graders. Twice a week, after Maariv, he goes to a shiur.
"It's my fourth year in TA, and I love it!" says Rabbi Katz, who is grateful to his volunteer drivers who drive him to TA and elsewhere, since he no longer drives. "When you work with these children, you can see the progress. TA has a wonderful, outstanding staff. They give their all… I'm very happy that at this age, Hashem allows me to contribute something."
Whether they are retired, semi-retired, or still working, all of these baby boomers and traditionalists share at least one common thread – they are living life with more gusto than ever, and they are grateful to be spending the long years they have been blessed with in a meaningful way.
© Margie Pensak-2017