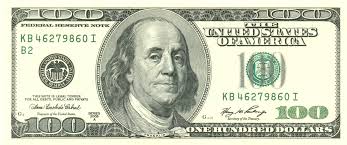 Once again, tax time brings some confusion. Several tax breaks expired at the end of 2014. It is expected that they will be reinstated retroactively, though, and will apply to the 2015 tax year. It is almost December and it has not happened yet. The same thing happened last year, so stand by.
Planning Ahead
The tax fundamentals remain the same. Here are some general planning pointers:
1) Planning helps. For example, if you are married on the last day of the year, you are considered married for tax purposes. So get married in December rather than January.
2) Obviously, the lower your income, the better. Pensions, daycare, work expenses, and health expenses can be paid for with pretax dollars.
3) Sign up for your company's pension plan. It saves taxes now and prepares for old age later. Not participating is a big mistake, especially if the company matches your contribution.
Deductions
1) Claiming children over 18 as dependents might depend on their income. Keep an eye on their earnings. If they go over $4,000, they would have to be students to be claimed. This can get complex.
2) Itemizing: As usual, you can deduct charity, mortgage interest, real estate taxes, and state income taxes. Here in Maryland, itemizing deductions can reduce your tax bite significantly. If you are close to the itemizing limit, up your charity to get over the limit.
3) Remember that a charity donation of over $250 needs a receipt. Also, if you drive as a volunteer (for NWCP or Bikur Cholim, etc.) you can deduct for each mile driven.
4) Those who cannot itemize (because their total deductions come to less than the standard deduction) can work a strategy called "bunching." Essentially, you give all your charity and real estate taxes every other year. It sounds complicated, but it's not (e.g., Dec. 31, 2014 and January 1, 2016), and it can means serious savings every two years.
5) If you sold stocks this year, you need to know the "cost." This means let's-hope-you-have records. If a stock became worthless, the entire cost is deductible.
6) Clean up the house and donate your unwanted stuff to Goodwill! Photograph everything and make a careful list. Make sure to get – and keep – a receipt.
7) Daycare and summer camp are eligible for a tax credit if both parents work. This caps at $6,000 per year if two children are receiving care. (That means you save 28% of $6,000). The money does not have to be evenly spent. Spending over the $6,000 a year is a waste; try to save it for next year!
8) If your investment expenses added to your job expenses are over 2% of your income, the excess is an itemized deduction. This is not very common, but if you are close, bunching can work here as well.
9) Maryland follows the federal deductions but adds a few of its own. Deductions are allowed for part of your pension and social security income, and there are credits for long-term care insurance as well as for continuing education for public school teachers.
10) You can participate in the Maryland College Investment Plan. You open a special account at T. Rowe Price that allows each parent to put aside $2,500 per year for each child, and you can get a tax deduction – on your Maryland tax return only. If you are paying for college, this might make sense, but it is complicated, because doing this will make the federal tax credits more complex.
Miscellaneous Issues
Here are some other things to think about:
1) If debt is forgiven, you will receive a 1099-C, as it is usually taxable. This happens if a credit card company writes off a balance. You had better get advice; this can be a major ouch!
2) A "nanny tax" applies to all household employees. Most people would love to skirt this one. One legal way to do that is to pay under the limit: for example, if you pay less than $1,900 per year to any one employee, and do not top $1,000 per quarter in total payment to all employees.
3) If you are eligible for the earned income tax credit (e.g., the "working poor" with children), your investment income cannot exceed $3,400. This is a big headache if you own mutual funds, since you never know – nor can you control – when they create capital gains. You can blow this credit by going just one dollar over the limit. The earned income credit is a massive money handout that you do not want to lose.
4) If you are an employee and spend money for your job, these expenses can be tax free if your employer reimburses you. Better keep good records and be sure that you are being reimbursed for what you spent and no more.
5) Lawsuit awards for nonphysical damages are generally taxable.
6) Open a bank account called an HSA (health savings account) if your (high deductible) health insurance policy makes you eligible for one.
7) If you refinanced your home, the settlement sheet needs to be analyzed. It might contain deductions for interest, points, and real estate taxes.
8) If children earn money, they might have to pay tax at their parents' tax rate. This is called "kiddie tax," and applies through age 23 for students!
9) Long-term care insurance might be deductible.
10) IRA accounts can give money directly to a charity, which can be valuable.
11) If you have a financial account overseas, you have to file some important papers each year. Big penalties if you ignore this one!
12) Be certain to name someone as a beneficiary in all your retirement accounts.
13) Do not put money into your IRA until you find out if you are allowed to.
College
If any your dependents are in college, you can get a valuable tax credit. The more valuable one, called the American Opportunity tax credit. Planning can be critical here, as you are juggling various expenses and various years. It is very easy to blow a few thousand dollars. There is a lot to say here, but basically, the credit is limited to four years. For the first four years, you can get a credit worth $2,500 per year if you spend at least $4,000 on tuition, fees, and supplies. Spending over $4,000 is not helpful, so watch your expenses and the timing.
The rules are complicated and also unclear. You need to be enrolled at least half-time for any one semester during the year. There is a check box on the tax form that the college gives out. This seems easy; actually, it is not so simple. What about mini-mesters and summer college? Can those credits be added to spring or fall to make you half-time, or are those stand-alone semesters?
You also need to be pursuing a degree. This is a crazy rule, if you ask me. What does that requirement demand of you? Is it a question of what you are thinking when you enroll? No one knows. Even the official IRS form, called a 1098-T, which is filled out by the college, does not have a check box for the pursuing-a-degree question. However, be warned, because the rules do read that you must be "pursuing a degree, certificate, or any other recognized credential."
Some further confusion: There are two separate four-year rules here. The simple rule is that you can claim the credit for a maximum of four tax (calendar) years. The second rule is that you can claim it for the first four years of college. This is not clear. What if you went to college 20 years ago and are now going back to a college that does not accept the credits you earned in the past? Do your four years start over? It seems they do. What about high schoolers taking college courses? What if it takes you seven years to get a four-year degree? Could you claim the credit for the last four years if you did not claim it for the first three years? I assume that this four-year rule is another way of saying "enough credits to get a bachelor's degree." Furthermore, it is clear that one looks at the student's status as of January 1 of the year. Therefore if "Reuven" graduated with a bachelor's in June 2015 and immediately starts a masters program, the cost of the master's program would count, since, as of Jan 1, 2015, he was still an undergraduate. Bear in mind that this money can be used for school supplies, including a laptop. Imagine buying a top-of-the-line $2,000 Mac book and getting it for free due to this credit. Wow!
There is another college credit called the Lifetime Learning credit, which saves you $2,000 on the first $10,000 of college tuition, per family. It does not include books and supplies. For this one, you do not need to be half-time or go for four years.
Healthcare
Obamacare means that you are required to have health insurance. If you don't, you have to pay a penalty. That is the bad news. The good news is that it is not too hard to get health insurance or Medicaid. In addition, there are many exceptions to the penalty.
The cost of health insurance is now tied to your income. Yes, folks, if your income is low, you get a premium credit. This is the main "money grab" of Obamacare. It means that a massive welfare system is built into the tax system. Clearly, Obamacare makes it much more important to keep your income low! As your income goes up, four things increase: federal taxes, state taxes, your social security contribution, and your health insurance cost!
By law, you have to buy insurance. Let's say the monthly premium is $1,200. If your income is low, the government will chip in $500 per month. If your income rises, they might only chip in $300 monthly. So again, planning is important.
Get Advice
Folks, all the details discussed in this article are very important, for two reasons: First, doing it correctly keeps your taxes down. Secondly, keeping your income low might increase your eligibility for government handout programs. It's important to get advice. In fact, you should get good advice before any significant financial move, especially if you are creating income. For example, if grandma is giving you stock which you will sell, you need to find out if it's better for grandma to sell the stock herself; you need to determine who is in the higher tax situation. The more money involved, the bigger the question. If grandma is giving away her house, the question becomes very complex.
So, get ready for tax season. Get your papers together and think about some of the issues mentioned here. Hopefully, with a little planning you will not have to pay any more than you have to.
Eli Pollock CPA can be reached at elipollock2@yahoo.com.