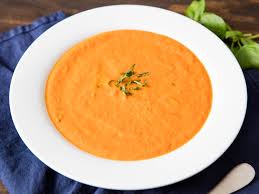 The air is getting crisper, and Sukkos is in the air – a time to share lots of warm and comforting foods outdoors with family and friends while memories are being made. May you all enjoy your friends and family and have a year filled with brachos and simchas.
Split Pea with Brisket
I love this soup. The first time I ever came across meat in a split pea soup, I was in heaven. The combination of meat chunks and soft split peas makes a party in my mouth that continues down to my stomach and leaves me feeling satisfied and warm. If anyone knows where this dish originated, I'm interested. Let me know.
Read More:Sukkos!