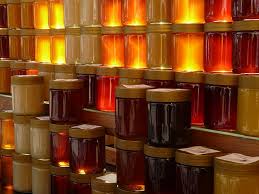 May you and your families have a good and sweet new year!
With the approach of Rosh Hashana, fall is upon us, and the time for warm and cozy dishes has arrived. On my current "health kick," I have been trying to make better choices – isn't that what Rosh Hashana is all about? – which, in terms of eating, means limiting high fat foods and sugar. Argh. As my sister would say, "better choices" is really code for not binging on Reese's peanut butter cups.
Seriously, Rosh Hashana is the perfect time to take stock of your life and make small but meaningful resolutions. Some of mine are to eat more healthfully and to spend quality time with my family. Somehow, it all ends up (as do most things in my life) in fun and delicious recipes. Cooking not only results in great food to be enjoyed and shared but also enhances family togetherness, especially if you can get the little ones on your team. As I've mentioned before, I am a big proponent of kids in the kitchen. A bunch of studies and anecdotal evidence indicate that, when children participate in making the meal, they are much more likely to eat it.
Read More:Apples and Honey (and More!) for Rosh Hashana