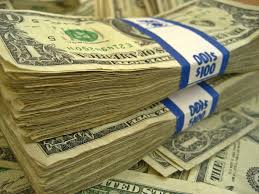 I often hear "truths" about personal finance that just aren't true. They are more like myths. Here are some:
Myth #1: The rich do not pay taxes. We have all heard this one. It seems that there are secret tax deductions that only the rich are aware of. They find out about them from their secret accountants, who are the only ones who have access to them. Perhaps these deductions are written up in a secret book called Protocols of the Elders of Accountants. If this myth is true, why don't these special accountants ever advertise their services? Why doesn't a Google search bring up these secrets?
The truth is that the rich pay a lot of taxes, possibly over 40% of their total income. So, the next time you hear this said, please ask to see a copy of the tax return and confirm for yourself that it is a myth.
Read More:Ten Myths about your Finances