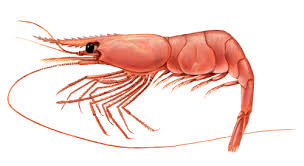 I saw a sign in a store a while back advertising "all purpose shrimp." Other than eating them (not for us, of course), how many purposes do shrimp have? Do shrimp make good doorstoppers? Can you string them together to make a necklace? Use them to wash windows? Remove stains? Fix squeaking hinges? Somehow I suspect these uses would cause unwanted odors. It would be a dead animal, after all, and I've yet to come across "shrimp scented" fabric softeners or air fresheners.
I've never seen "all purpose gefilte fish" advertised and can't imagine what another use would be. Perhaps the canned type could be employed as bookends. And if a bookend fell off the shelf onto your foot, you could take a frozen gefilte fish roll out of the freezer and use it to relieve the swelling. But generally, we seem to use gefilte fish only for eating.
Read More:All Purpose What?!