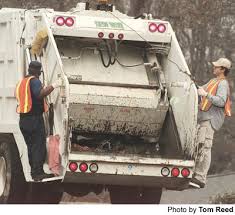 With mazel tovs abounding, the birth of a child is accompanied by a wide-range of emotions and expectations. If the child is a boy, the hopes that he might one day become a talmid chacham begin to form. That this adorable baby boy could one day be a light unto his nation is an aspiration that many parents secretly harbor. It seems that the only person who is not on board with these grandiose plans is the little boy himself. This lack of shared vision generally comes to light around the time when your three-year-old triumphantly announces his professional goal: to become a garbage man.
Once you get over the shock, you realize that it's probably better, at least for now, if you jump on the bandwagon, (or, in this case, the back of the truck). Let's face it, for a three-year-old, there is a lot more excitement associated with being a sanitation engineer than with the aforementioned "vision." Being a garbage man tugs at his little heartstrings and sings to his soul on many levels.
Read More:I Wanna Be A….