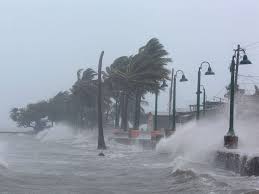 It was a smell I had experienced once before on a similar weeklong volunteer mission to the New Orleans Jewish community, in 2005, after the destructive Hurricane Katrina had decimated the city. Acrid. Pungent. Harsh. It was the smell of a severely flooded house, one that had recieved over five feet of water, maybe more. A face mask can only stop so much of the smell, while your eyes will see the destructive force of water in its entirety.
Only six hours earlier, in the wee hours of a Sunday morning, it was "wheels up" from BWI to Houston's Hobby Airport via St. Louis. I had seen photos from Houston and was eager to get down to help, knowing how bad it would be for those homeowners unlucky enough to be flooded. I was fortunate to join a great team of volunteers from Baltimore, assembled ad hoc via WhatsApp, primarily from two synagogues, Shomrei Emunah and Ohel Moshe. Led by Azi Rosenblum and Yair Reiner, we were blue-collar in our volunteerism but there were, among us, doctors, lawyers, financial professionals, and basketball coaches (you never know when a three-on-three game could break out!) – all there to help in whatever way they could.
Read More:Recollection of Houston….