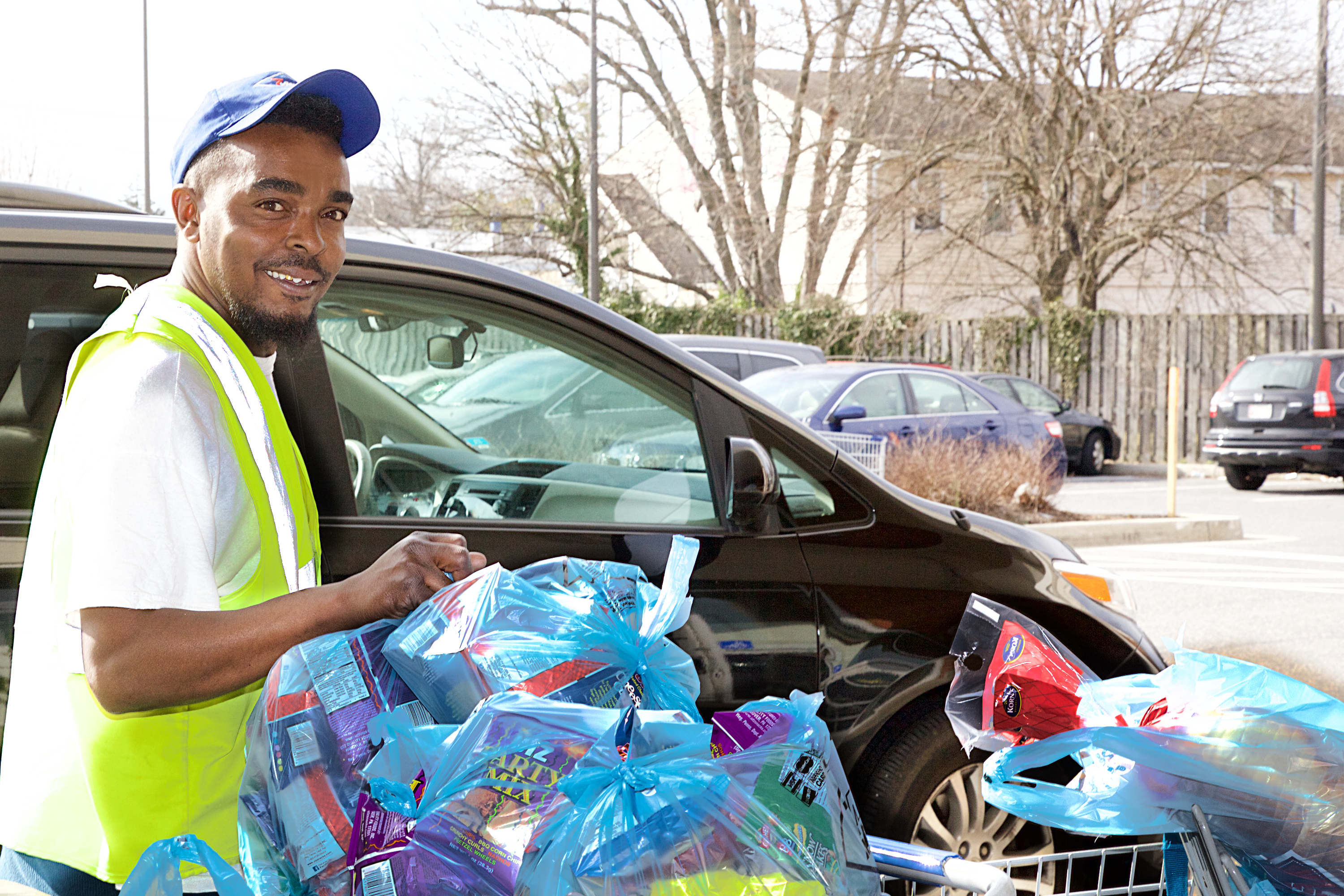 How many of us take the time out of our busy lives to recognize those who help us? They may be home health companions, waiters and waitresses, grocery baggers, shopkeepers, and even neighbors. All of them give us a helping hand. Here is just a small sampling of the many wonderful people who go above and beyond duty in aiding members of our community with a warm smile and a full heart.
Bags Are his Business
If you've shopped at Seven Mile Market, you know Lamont. Like the proverbial postman, Lamont has been loading customers' vehicles with the familiar blue bags 40 hours a week in rain or snow, sleet or heat. Yossi Lax, a fellow employee, remarks, "People really love Lamont because he knows what everyone needs and even remembers where they parked their car. On erev Shabbos or Yom Tov, he knows exactly what to say: "Have a good Shabbos!' or 'Have a good Yom Tov!' I would call him 'Lamentsch' because he is a mentsch. I don't remember a Friday that he didn't buy flowers to bring home to his wife."
Read More:Thank You, Lamont, Patti, Jorge, Hector, Michelle, Truman, and Christopher!