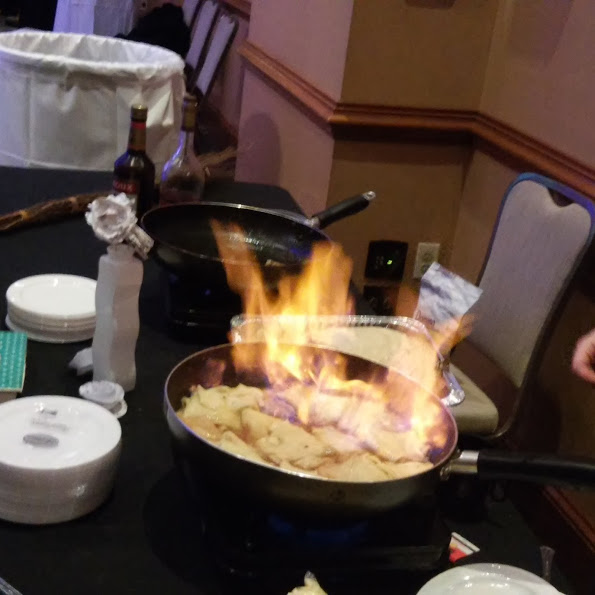 Ooh la la! Crepes are delicious and French and can be very fun for the Purim seuda. They are also super-easy, healthy, can be made gluten free, and can filled with just about any filling you would be willing to eat. They can be savory or sweet and used as an appetizer, entree, or dessert. They can also be gussied up "Fancy Nancy" or a pedestrian street food.
Recently, I went to the TA tea and demonstrated how to make crepes suzette – or their much more exciting title, crepes on fire. Where did crepes suzette come from? Crepes had already existed in France before 1896. The addition of the flambe and alcohol was the crucial new step that distinguished crepes suzette from plain crepes with filling.
Who made the discovery? It's a mystery! Henri Charpentier (a young teenager at the time) claimed he created the dish by accident – accidentally setting fire to the alcohol in the dish in front of the then-Prince of Wales (King Edward VII) and that the king requested the dish to be named for his friend. Auguste Escoffier (of melba toast and culinary school fame) also claimed to have invented the dessert. Whoever created it (and I wish I knew definitively), the end result of orange butter, sugar, and crepes is truly delicious. The fire caramelizes the sugar and blends the flavors so amazingly that it elevates them to the next level.
Read More:Crepes on Fire!