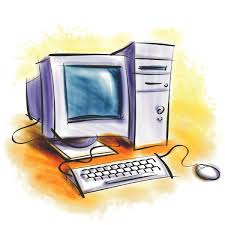 A unique way of life has developed in Israel that is unlike that of any other country in the world. In the chareidi community, a majority of men continue to learn in yeshivos for many years, if not a lifetime, while their wives provide parnassa – historically through jobs in their own communities. This unusual and idealistic way of life was made possible by an agreement between the former Prime Minister David Ben-Gurion and the Chazon Ish in the earliest days of the State. The Bnai Brak gadol explained to Ben-Gurion that the Nazis had killed our Torah elite and that in order to revive it for the next generation we would need people learning full time. Ben Gurion thus accepted the idea of deferring army service for full-time learners.
While Ben-Gurion's concession was likely based on his expectation that Orthodoxy would dwindle and die, this did not happen. Instead, the chareidi population grew exponentially, and its ideology and mores shifted, so that full-time learning became not only accepted but expected. The indisputable result has been a historically-unprecedented proliferation of Jewish scholarship.
The chareidi way of life was supported by most of the non-religious governments of Israel, which provided generous child subsidies that comprised a significant supplement to the income brought in by the women. The use of public money was of course resented by many in mainstream society. Chareidim have been viciously attacked in the media and maligned as parasites on the tax-paying public.
In recent years, politicians have been more active in trying to force the chareidim into the workforce, especially as the community has grown and its way of life, though beautiful and idealistic, became increasingly unsustainable. A law passed in 2003 reduced the child subsidies from 1259 NIS to 973 NIS for the first child and from 782 NIS to 144 NIS for any subsequent children. The global economic downturn in 2008 inflicted an additional blow to chareidi families by diminishing philanthropic contributions from abroad to chareidi institutions and charities.
According to Prof. Yedidia Stern, the Orthodox vice president of the Israel Democracy Institute and director of IDI's Religion, Nation and State department, which runs a renowned research program on the ultra-Orthodox, the chareidi way of life in Israel "is something that never existed before and something that you cannot find anywhere else in the world. Of course, there were always and should always be the roshei yeshiva, the elite few whose job it is to learn, but for thousands of people in their 30s and 40s, this never happened before – and it is unsustainable."
Slowly, many in the chareidi community itself have come to that conclusion as well. A transformation is taking place that is gradually moving men – and at a quicker pace women – into employment in mainstream Israeli society.
A conference held this winter in Yerushalayim focused on the topic of chareidi women in the workplace. Sponsored by the Israel Democracy Institute, a 25-year-old nonpartisan, nondenominational think tank, participants ranged from IDI researchers to Mrs. Racheli Ibenboim, chareidi social entrepreneur; Mrs. Naomi Perl, co-founder of the Ron Shulamit music conservatory for chareidi girls, director of the Mandel Leadership Institute's programs for leadership development in the chareidi community, and founder of the Shluchei Tzibur program at the Hebrew University of Jerusalem; and Rabbanit Adina Bar-Shalom, daughter of Rabbi Ovadia Yosef and founder and executive director of the Haredi College of Jerusalem.
The event explored the lifestyles of chareidi women from three perspectives: home, community, and external influences and society. Panelists discussed how chareidi women are increasingly participating in the public sphere by studying and working outside the home in order to earn part or all of their family's income. Then it asked the question: What do we know about the effects of this shift?
Who Are the Chareidim?
According to the Jerusalem Institute of Israel Studies, in 2015 there were about 830,000 ultra-Orthodox in Israel, approximately 11 percent of population. The community is composed of three main sub-groups: Chasidic, Lithuanian, and Sefardi. If current birth trends (an average of 6.5 children per family) continue, by 2059, this fastest-growing segment of Israel will account for 30 to 40 percent of the population.
In Israel, the chareidi community is perceived in terms of three attributes: Most males sit and study Torah and do not work; the family entrusts their boys to the yeshivos, where they are cut off from the outside world, with the aim of protecting them against negative influences; and the women, once married, become the primary breadwinners.
These are stereotypes. In fact, most males engage in full-time learning only in their twenties and thirties. Once in their forties, it is rare. Usually they have a job, often teaching in yeshiva and other klei kodesh. And, according to a chareidi resident of Bnai Brak, a former American, chareidim consider the aim of the education given to boys not as a way to isolate them but as a means of immersing them in the "yam (sea) of Torah, which gives them the tools necessary for making Torah learning a major component of their life forever. Character building and creating the foundation of the Jewish people are important goals, as well."
As for the women, in 2003 only 51 percent of chareidi women worked. In 2014 that number hit 71 percent, surpassing even the number of non-Orthodox women in the workforce. In 2001, 64 percent of chareidi women worked in education: Ten years later, it was only 53 percent.
A Paradox
Rabbanit Bar Shalom says that, for chareidi women, working so their husbands can learn full time is a status symbol. Speaking at the recent IDI conference, Bar Shalom said, "If he can't 'make it' as a Torah learner, women carry this frustration and disappointment within themselves for years."
The women's belief that they must do it all stems from their education. Dr. Lee Cahaner, an IDI researcher and chairwoman of the Multidisciplinary Studies Department at Oranim College of Education, explains that chareidi girls are educated in a paradoxical philosophy: from kol kvuda bat melech pnima (the dignity of the king's daughter is within) to ezer kenegdo (helpmate). "A woman's dignity and modesty require that she restrict her activity to the home and familial spheres and that she view traditional women's roles as a framework for self-realization and fulfilling her life mission," says Cahaner. "At the same time, in order for the man to devote himself to Torah study, the woman must function as his helpmate – specifically by being the family's main breadwinner and taking care of the home and the children."
"On the surface, it is a paradox," says Stern, "yet somehow, these women not only survive but thrive. These women are superheroes."
Integration and Innovation
But at the event, the chareidi women said that today's modern Israeli chareidi mother is truly embattled. She sits at the center of a major shift in Israeli culture and society. While in the past, these women worked close to home, generally within the chareidi education system, a lack of jobs has forced them outside their comfort zone. Likewise, in 2003, women were able to take lower-paying jobs, because their salaries were better subsidized by government child allowances. In 2003, for example, a family of 10 children received around NIS 6,000 each month. By 2005, that number dropped to as low as NIS 2,000 a month. After the economic downturn in 2008, philanthropic monies fell, too, leaving these large families starving.
The latest report by the National Insurance Institute showed 54.3 percent of ultra-Orthodox people are living below the poverty line, with two-thirds of the sector's children living in poverty. Strikingly, these numbers represent an improvement from prior years.
Part of the up-tick is women attempting to enter new fields, mainly in the more lucrative high-tech arena. According to Stern, 13 percent of chareidim work in high-tech, and the number is growing. In 2013, an average chareidi woman's salary was NIS 4,700, but women in the software field made an average of NIS 5,200 and up to NIS 6,000, according to one study Cahaner conducted.
How does this new work environment affect family lives? How do chareidi women find balance between the outside world and the value of building a Jewish family and home?
The problem of work-life balance – one that all working women are accustomed to – is experienced more acutely by chareidi women due to their relative youth, their larger families, and the expectation that they will devote most of their time and energy (both physical and mental) to family and home. "A chareidi woman finds herself divided," says Dr. Tehilla Kalagy, a chareidi lecturer and researcher at Ben-Gurion University of the Negev.
Cahaner's 2013 study also found additional workplace challenges had to do with the need to communicate and converse with clients in English, busy schedules and strict goal-meeting requirements, participation in mixed social gatherings, everyday communication with secular men for work purposes, low wages, and demanding clients. Lack of internet at home for completing work assignments was also a challenge.
Nachmi, 22, is a mother of two and an engineer at a large secular software company. She describes this tension: "I wanted to show that I'm a good wife and a successful woman who's able to do it all! Maybe if I'd started at the software company a year after the wedding it would have been different. I had just gotten married and every single thing was new and I wanted to prove myself in all areas.… I'm a woman who likes to be at home and take care of the house, and I've only just started my family."
Yenti, 26, says she refrains from going to company events that are just social because, "I am not going to put myself in a difficult position in public.… If it meets modesty standards and is a family event, then fine. But there aren't usually events of that kind."
Yet there is a growing acceptance – even embrace – of women with powerhouse jobs. Cahaner says that while working outside the community used to be a threat to obtaining a good shidduch, today it is considered a plus. A woman who has a bachelor's degree is more desirable.
Kalagy says that chareidi society has begun to understand that women who work long hours need support. For example, a family whose mother works at a high-tech company might hire a babysitter or order take-out food, both things which were looked down upon in the past. Husbands, too, are taking more active roles with their children. Kalagy says when a woman works until 6 p.m., the husband will collect the kids from school and manage them during his afternoon break from the yeshiva. While this often happened in the past, it is becoming increasingly common.
"There is growth, movement and discovery," Kalagy says, making clear that what we are seeing is not feminism or any other "ism." "This isn't about women wanting equality or to look like men – it is about the future of their children and their community."
"The pressure is cooking; the social fabric is shaking," says Stern, noting today there are 11,000 chareidim studying for advanced degrees whereas a decade ago that number was negligible. "This is a paradigm shift that is emanating from within."
Maayan Jaffe-Hoffman is a former resident of Baltimore. She now lives in Jerusalem with her family. Full disclosure: Jaffe-Hoffman is director of international communications for IDI.