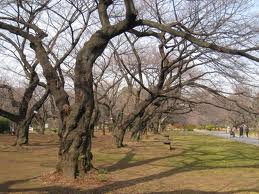 Once you've picked a place for your garden, you only need to do two more things to get your garden underway: prepare the soil and acquire seeds or baby plants to populate your garden plot! Preparing the soil is critical – probably the most important step in the entire gardening process – and the next article in this series will be dedicated to soil preparation. But right now is a good time to approach the question of seeds vs. plants, and to decide which vegetable varieties you are going to put in your garden.
---
Of course, differentiating between plants and seeds is only academic, since all vegetable plants come from seeds! The question is whether you plant the seeds yourself or you buy a small plant (that has come from a seed) that someone else has grown for you. There are advantages and disadvantages to both.


Plants
The advantage here is obvious – namely, that you didn't have to bother to prepare the soil (either in the garden or in a pot), plant the seed, add water, wait for the seed to germinate, and then wait for the seedling to grow into a small plant! You simply buy the plant, and you are ready to rockand- roll and put your little plant into the (prepared) garden Bed! Of course, you still have to decide what you need, go to the store and buy your plants, bring them home, and take care of them until planting – but you've cut out some of the work and saved some growing time, which can be important.
There are a few disadvantages to buying plants, however. Cost is one factor: for the price you pay for one plant (between $2.50 and $5.00 per potted plant), you can buy a packet of seeds that may give you dozens of plants, and he seeds will probably last for more than one season. If you buy a dozen plants, the cost will start to add up (although you can sometimes buy plantings in a "6-pack," which will reduce your cost considerably). Also, many vegetables are best grown by sowing seeds directly into the ground, where they grow easily, so it's silly to buy plants for these varieties. (Read on and I'll tell you which ones.)
Another disadvantage: Sometimes the type of plant you want to purchase is not available. Gardening centers carry a limited number of plant varieties, and you may find that either the store is sold out of the vegetable plant you wanted, or they never carried it in the first place. And since good gardening is a lot like good comedy – timing is essential – not having the plant you want when you want it puts you at a distinct disadvantage, since the growing season is not unlimited.

Seeds: Advantages
Although I do purchase some plants – especially early in the growing season, to get a head-start on the anticipated harvest – I just love growing vegetables from seeds! Seeds are simply magical! Although there are nissim gelu'im surrounding us all the time, there is an especially tangible sense of G-d's greatness when you behold the miracle of a small green stem emerging from rich, brown soil – a small cauldron of life, its baby leaves unfurling beneath the sun's life-giving rays. It's like being in the delivery room for days on end!
There are hundreds of varieties of plants, if not thousands, with a different seed for each! Each variety of seed is a different shape, a different color, a unique texture, a different size – and each one grows into a unique plant that will, iy"H, eventually bear fruit: beans, tomatoes, melons, beets, squash, etc. When the meshulachim come by in the spring and summer, I bring them out to my porch and garden, show them the seedlings, and proudly proclaim, "Nissim gelu'im right here in Baltimore City!" (They all smile, but I'll always remember the one meshulach who turned to me with wonderment on his face and asked, "Ata Sefardi?" He couldn't believe that there were Ashkenazim in the world who knew how to garden!)
So, the biggest advantage of growing vegetables from seeds is just watching them grow! It's a great feeling to pick a ripe cucumber from a plant which you started from a seed. And if you don't feel the magic, then your children or grandchildren will. And if they don't feel the magic, at least the meshulachim will.
Another big advantage is cost. You get a much bigger bang for your buck when you buy seeds. It's the end of February, and already I'm seeing seed packets in Home Depot and Walmart, as well as Giant and Target, for as low as $1.00. Even if you buy seed packets from the catalogues, where most of them are in the $2.00 to $3.00 range – although some of the really popular varieties can cost as much as $6.00 – you are still getting a good deal, since hidden away in that packet are 25 plants or more! If stored properly, seeds can last from one season to the next, so you might not have to get a new packet of seeds for that vegetable every year.
Buying seeds from seed catalogues offers the gardener, especially the "seasoned" gardener, two other distinct advantages: variety and information. While the Burpee seed display at Home Depot offers a few different varieties of tomato seeds, the Henry Field's catalogue offers dozens. There are even specialized seed catalogues that offer only tomato plant seeds – hundreds of varieties. Yikes! If you are a gardener looking to plant something "different" this year, you will most likely find it in a seed catalogue.
Seed catalogues also give much, much more information about the type of plant that will grow from any particular seed. It's a good bet, especially for the beginner gardener, to go with a catalogue "favorite." For example, the Gurney's catalogue will proclaim with a bright red banner that this variety is a "Gurney's Pick!" These flagged varieties can usually be depended upon to produce a plant that is hearty, productive – and disease resistant.

The Importance of Disease Resistance
The ability of a plant to resist disease cannot be overestimated. How do you know if the seed you are buying will grow into a plant that is disease resistant? Most of the seed packets available in the stores do not give you this information, but most of the catalogues do. Here's a good rule-of-thumb for all gardeners: Always try to buy the disease resistant variety! In the long run, you will be happy you spent a few extra dollars to have these plants. Why go through all the efforts of gardening just to have your plants die off early?
Here's a good example: Tomato plants carry a variety of well-known diseases, mostly viral, represented by the letters V, F, N, and T. Many gardeners have told me that their tomato plants never made it through the season, dying before the tomatoes matured. This is because the varieties they chose were not disease resistant. Seeing the letters V, F, N, or T printed by a tomato seed variety indicates that they are resistant to that infection. When it comes to buying tomato seeds or plants, the more letters the better. That is, VFFNNT is great! But even just VF is better than nothing.

Seeds: Disadvantages
Okay, so much for the advantages of planting from seeds. What about the disadvantages? Well, it takes more effort and time to grow your plants from seeds. Some seeds (e.g., tomato, pepper, and eggplant) take a fairly long time to germinate: up to 2 weeks – and that's in warm weather! And it takes another 6 weeks to grow into a plant sturdy enough to put into your garden bed! That's 2 months more into the growing season that you'll have to wait before you'll be able to taste your ripened, garden-fresh vegetables. It is recommended that, for an earlier crop, buy these varieties as plants. On the other hand, many types of seeds are ridiculously easy to grow, and it is best to buy these varieties as seeds.

Seeds vs. Plants: Recommendations
Without going into long explanations, here are my recommendations for buying plants or seeds for your garden. Of course, if you don't like the recommended vegetable, don't buy/plant it! And don't try to grow everything, especially in a small, beginner's garden! Pick and choose.
For seeds, you can try the inexpensive packets sold locally (but see above for the advantages of buying from seed catalogues). For plants (and also seeds), I strongly recommend a trip to Valley View Farms, 11305 York Road, in Cockeysville (410-527-0700
410-527-0700
410-527-0700
410-527-0700). Why? Because they offer both variety and information. They have more plant offerings than other stores, and they give more information about their properties and disease resistance.
One more thing: You should know that some vegetables like and thrive in the cool/cold weather, while other vegetables like and thrive in the warm/hot weather. (I will expand on specific vegetables in a later article.) The recommendations below will reflect these preferences.
Cold weather plants: For a head start on the season, buy broccoli, cabbage, cauliflower, kohlrabi, leafy greens (lettuce, chard, kale, etc.). Buy before Passover (if possible), but plant in the garden after Passover. These vegetables are also easy to grow from seeds; plant these seeds before Passover in containers. (See the section below on planting in containers.)
Cold weather seeds: These vegetables grow best when seeds are planted directly into the garden bed: radish, beets, turnip, parsnip. Radishes are very easy to grow, and mature in only 3 to 4 weeks! If you like crisp, crunchy radishes, then definitely grow them. (Be forewarned: Deer love beet greens and chard! We'll talk about how to deal with these pests in a later article.)
Hot weather plants: Tomato, pepper, and eggplant all grow well only in hot weather; I recommend buying them as plants early in the season because of their long germination and growing times. (See above.) Go to Valley View Farms for the best plant selection. Don't buy when the weather is cold; wait until May when the weather warms up. These plants will give you a July, August, and September crop. You can also buy these as seeds and plant in containers in early May. These relatively "late"' plantings will be ready to go into the garden in late June, and you will set yourself up for tomatoes maturing in September, October, and even November!
Hot weather seeds: Start these seeds in containers or directly into the garden bed when the weather really warms up. Cucumbers, melons, and all kinds of squash are very easy to grow from seed. Remember that these vines take up a lot of garden space, plant them next to a fence or trellis if you have one. Benas Grow best when planted directly into the garden bed - buy bush beans for a bushy plant; buy pole beans only if you have a climbing support. I do not recommend corn, especially for small gardens. Corn stalks take up a lot of space and have poor yields; and they only grow well if you have several rows!

Planting in Containers: A Quick Primer
Buy a bag of potting soil from Home Depot (no, it doesn't have to be Miracle Grow – the cheapest potting soil will do), and start saving plastic containers to put the soil in; ask your neighbors for them, too. Yogurt cups are good. Also good are plant pots that are not too large (the 6- to 7-ounce size is plenty big) and the thin black plastic planting cubes (usually joined together for either 4 or 6 plant wells) from gardening centers. You can buy them new at Home Depot, or use the planting containers and trays from your purchase of plants from the previous year. The main thing is that they should all have holes in the bottom for water drainage. (Use an awl to punch holes in the yogurt cups.)
Fill your containers with soil, packing down firmly but not too tight, and leave about 1⁄4 inch at the top. I do this soil loading outside for the easiest cleanup; otherwise do it inside with newspaper all around. Put your cups/seed containers into a plastic tray (which should also have holes) to keep them together. Cut a plastic plate into strips and write the name of the plant on it with a black Sharpie marker; stick the end without the writing into the soil of the pot along the edge.
Use a wooden pencil to gently make a hole for your seeds (read the packet instructions for the recommended planting depth; generally, 1⁄4- to 1⁄2-inch is plenty deep). Always plant 2 or 3 seeds per well, even if you only want one plant, because not every seed will germinate! You can pull out the extra seedlings afterwards. Cover gently but firmly with soil, and keep the soil moist, using a hose or watering can or jar to water. Don't let the soil get completely dried out; you can't over water, since there are holes in the bottom of the containers, which equals good drainage.
You can keep your containers outside on the porch or patio. Always try to place them in direct sunlight to warm things up and to shine on your new seedlings: the more sun, the better. When your plants are 4 to 6 inches tall, they will be ready to transplant into the garden.
Try to include your kids/grandkids is this potting and planting process; they will love it. Then, wait for the magic to begin!◆
Have you missed earlier articles in this series? Write to Avraham Cohen at avcograph@aol.com and I will send them to you.
Call
Send SMS
Add to Skype
You'll need Skype CreditFree via Skype
Call
Send SMS
Add to Skype
You'll need Skype CreditFree via Skype