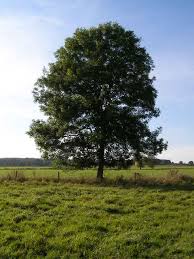 The Where What When is pleased to present this first article in a new occasional column on business topics, in association with The Jewish Entrepreneur. TJE is a new, non-profit, national organization that introduces startup and growing Jewish businesses to mentors who can help them with key questions, business decisions, and general advice. The mentors, experienced entrepreneurs and operations professionals, voluntarily give their time at no charge to help other businesses.
Starting your own consulting business can be easier than you'd think. Most of it is just making sure that you're providing your unique skills and knowledge to people who don't have it. Best of all, most consultants can start part-time, so they don't have to quit their day job to get their business going.
It's actually advisable to give it a trial run before making it your full-time occupation. Running your own business takes particular personality traits and endurance; it's not the right choice for people who crave predictability or have low risk tolerance. Sometimes you won't know this about yourself until you're in that situation – and you definitely don't want to eliminate any options until you're sure that being independent is truly good for you!
Once you decide to take the plunge, here are some things that are easy to implement and will go a long way towards increasing your chances of success:
Create your Brand
Before you can sell anything, you need to know what you're selling and whom you're selling to. This will help you create your mission statement and give you and your potential clients clarity about what you represent. Think about these questions:
What services do you offer?
What makes your services unique?
What will your clients gain from working with you?
What does your ideal client look like?
Once you can give good answers to these questions, you're ready to create an "elevator speech." This is a clear and understandable synopsis of what you do that you can communicate to people in the 30 seconds or less (the time it takes to ride the elevator). For example, mine is "I help businesses become more efficient, with a specific focus on finding and using the right technology." It took me years to get it that short, but the key idea was to find the right words that anyone off the street would understand while articulating my goal. This is your brand, the image you want to represent, and the recurrent theme you'll use when presenting yourself.
Look Professional
Appearances are everything. If you look professional, then you are professional. At this point, I wouldn't worry about being 100 percent on target with your brand – businesses constantly change, and that will probably change too. Just make sure that the image you present closely represents your goals.
To create your image, envision yourself as you want others to see you. If you have a goal for the image you want to present, you can get there. It's crucial to know where you want to be. Here are the initial steps:
Choose a business name: The name should tie into your brand image. Other than that, it doesn't need to be creative. The most important aspect is that it's consistent with how you want to present yourself.
Create a logo: Thanks to crowd sourcing, there are lots of websites that will help you create a logo to fit all budgets. Again, just make sure it ties into your theme.
Buy a domain name and create a website: You can use some of the popular low-priced website builders to give you easy-to-build, templated websites that you can change to reflect the image you want to present. Some of the most popular website building platforms include Wix, Weebly, or SquareSpace. If you use one of these builders, they'll usually work with the G-Suite, which is Google's best set of tools for businesses. Your email will then be part of your website so you'll look really put together. (For example, my denglander@workstreamsystems.com account is part of the G-Suite, so I get the professional look with the best of Gmail.)
Print business cards with your name, number, email address, website, and logo on them.
Find a Mentor
Many people have been up the same road you're about to travel on. Why not gain from their experience so you don't have to make the same mistakes and learn the same lessons? There are so many resources to help small business owners that it's self-defeating to attempt to do everything on your own!
Many of the people who are cut out to be independent consultants aren't the ones who like to ask for advice. But if you want a higher chance of success, you'll need to educate yourself, and the best source of education is from people who have done it before.
Good mentors can be friends or relatives with the right experience. Or they can be part of organizations or think tanks or peer advisory groups. You may need to ask around to find the right mentors, but there are a surprising amount of people who like to "give back" to the community by helping other businesses.
Aside from mentoring, I often recommend books as a starting point for anyone thinking about starting a business. Many of these books are available on audio, so you can listen to them and you don't have to actually read them: You will find a full list of great business books at https://personalmba.com/best-business-books/. Three books that I recommend are Getting Started in ConsultingSecrets of Consulting byValue-Based Fees, by
Protect Yourself
Having the right legal and financial counsel will help you make the right decisions and protect you from potential harm.
: Your lawyer will help you learn how to incorporate, create contracts for you to use in your work engagements, and guide you through any regulations of your line of work. It is crucial that you use legally-sound contracts with all your clients. You never know which clients will decide not to pay you or will take you to court. With a good contract, you're protected.
: It's important to have general liability insurance to protect yourself from anything a client can throw at you. What if you give someone advice and it doesn't work out? Are you responsible? With a good contract and an insurance company to support you, these claims against you won't harm you.
: Find an accountant who can help you plan, tell you what to do for bookkeeping (or do your bookkeeping for you), and provide you with guidance through any financial regulations that are relevant to you. The last thing you want is a tax audit on inaccurately reported income. Those are very expensive and time consuming.
Make a Profit
It sounds a little silly to recommend making a profit. After all, isn't that what we all want? But too often, it's not clear where your money should actually go.
: Until you're earning a lot of money, allocate the minimum amount possible to setting yourself up. A website can be virtually free with an online template builder. A logo can be cheap. Business cards aren't expensive. You don't need to spend a lot on software if you stick to just the basics.
Don't be cheap: If you need something, buy it. It will make you more productive, which means you can earn more. But be smart about it – figure out how much you would realistically earn in the time you're saving by making this purchase. If you would earn more than the cost of the purchase, it's a worthwhile investment.
Hire help if you need it: The worst thing a consultant can do is to do everything. You need people with different strengths to complement yours. If you don't like doing something and have more profitable things to do with your time, find someone else to do it for you. Be comfortable with sharing responsibilities.
Now that you have the quick-start education in your back pocket, I wish you the best of luck in your new ventures!
Deena Englander is an efficiency and software consultant here in Baltimore. She is also a volunteer for The Jewish Entrepreneur, which matches Jewish businesses with experienced mentors. If you want to discuss mentoring, or if your business could use a mentor, visit www.tjenetwork.com or send an email to robert@thejewishentrepreneur.org. To reach Deena directly, email her at denglander@workstreamsystems.com or call 443-524-5896.