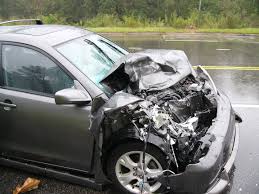 Today I was witness to a miracle.
I was driving my car on Knights Hill Road from Bridgton to Lovell in western Maine, thinking about what a good day I'd had. Normally one doesn't think happy thoughts after spending $250 on car repairs, but our brakes needed replacing and I'd gotten estimates that were $150 higher. I was happy to come back to rural Maine, where I know our mechanic and his family on a first-name basis. I also knew we'd be treated fairly and wouldn't be overcharged.
Paul is a good, honest man. He is a U.S. military veteran fighting for recognition of his disabilities. He was exposed to very high doses of radiation without adequate protection in the Marshall Islands during military exercises. Many in his unit are dead from cancers related to this exposure, and Paul has already had several cancers. The government is refusing to acknowledge the military's carelessness, because they don't want to compensate the affected vets exposed during the testing. We usually discuss his latest lobbying efforts and meetings with senators and other politicos on behalf of his military buddies.
Read More:Close Call: A Miracle