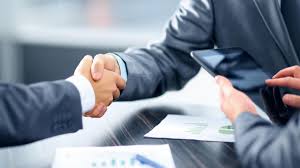 For over a decade, rabbi-turned-business-and-marketing-guru Joel Klein has been an unofficial "shadchan" – pairing up fledgling business people with investors. In April 2016, he took his talent one step further by creating BizTank, a chareidi take-off on the popular TV program, Shark Tank. Since its inception, more than 50 hopeful vendors/presenters from all over the world – including Israel, Belgium, and throughout the U.S. – have pitched their ideas at the monthly forum.
That pitch – dramatic and nail-bitingly tense – is just the culmination of the consulting and coaching services offered by Joel. Before the hopefuls go before the investors, he and his team have already prepared them – figuring out the numbers, showing them how to evaluate their business, and coaching them on their presentation.
"And if they didn't get the deal they were hoping for, we guide them further after the pitch," explains Joel, a Certified Professional Business Consultant who is the president of Immediate Marketing and Business Consulting (IMBC). "Our goal is to help anyone who comes in as much as possible." He notes that about 70 percent of the presenters get tangible help – connections or investments – but 100 percent walk out with a different perspective on their business. "They do business differently after being on BizTank," says Joel. "We've gotten great reviews from all our presenters. And the service is completely free; all it costs to present is the hard work they put into it."
Biz Ideas that Stuck
Holocaust survivor Ervin Hoffman, 94, is one presenter who fulfilled his marketing dream, thanks to BizTank. His Velcro dressing aid helps those for whom buttoning is a challenge, including arthritis sufferers and people with special needs and other maladies. His winning pitch led to the product's presence on the Amazon marketplace.
"Imagine a person walking around with an idea that has been patented for years but who didn't know how to take it to the next level," says Joel. "Finally, Mr. Hoffman came to the Tank and we were able to help him and, through his product, many others as well."
Another successful BizTank pitch led to Jiftcard.com, which has sold over 10,000 gift cards for creator Avi Bader. It not only helps gift purchasers who find buying gifts challenging but also directs business to over 200 Jewish businesses in the New York-New Jersey area.
You don't have to be Jewish to pitch an idea, says Joel. "Basically, anyone can pitch an idea. If it provides an opportunity for investment, we will take it. We started off in the frum community, where I am from. That is where I saw the need to have a forum like ours, but we don't ask about people's religious affiliation on our application."
Who Are the Moguls?
BizTank's website advertises, 'The Moguls are ready. Are you?' Who, exactly, are these "moguls," and what are their qualifications?
The moguls are successful businessmen, who evaluate the wide range of food, fashion, technology business-related pitches. They include Neil Rock, founder and president of Diamond Rock, LLC, which focuses on investments in small-to-medium sized companies; Adam Margules, an executive at Vista Capital Corporation; Anthony Pinkesz, who has been leading the mortgage and real estate industry for close to 25 years; Gedaliah Weinberger, a biotech expert; Ronn Torrosian, founder and owner of 5WPR, one of the 15 largest PR firms in the U.S. and early investor in JetSmarter and other ventures; Ezriel Rappaport, investor in dozens of start-ups, who represents an investment group looking to fund exciting new companies; Eli Verschleiser, founding partner at Multi Group of Companies; Srully Wolfson, partner, Prolific Venture Capital; Inbar Haham, an early investor in Waze and Israeli venture capitalist who recently co-founded her own investment fund; and Nathan Klein, vice-president of RIK Enterprises, a company investing in commercial real estate, private equity, and hedge funds, along with many other industries.
The group of over 20 moguls is constantly rotated for relevance. The presenters pitch their ideas much as Ph.D. candidates defend their dissertations. The moguls ask hardball questions, such as "You made it clear there's a need for this. You didn't make it clear why your product is the solution. And how will I get back $250,000?" or "In this day and age, why can't someone just…?" And they make remarks like, "It's a good idea. I understand the concept. You just have to go the next step."
Only a very fortunate few of the hundreds of BizTank applicants are selected to present, and an even smaller number of them are actually awarded the monetary support to carry their business idea to the next level. However, in all cases, although the deal might not have happened, tremendous support and even offers of help are extended by the moguls.
A Nice Jewish Boy from Monroe
Joel Klein hails from from Kiryas Yoel, in Monroe, New York, home of the Satmar chasidim. Yiddish was his first language; he didn't speak English until the age of 20. He was focused on his yeshiva studies before going into business over 12 years ago. Realizing that he has the ability to help people in business, he started IMBC. "BizTank takes my consulting business to a whole different level, by helping people with investments and strategic help," says Joel. "My wife is my right hand, and I work closely with her. Seeing the transformations of hundreds of businesses and entrepreneurs over the past decade, she values – more than anyone – what I am doing. She manages certain aspects of the operation, specifically the BizTank undertaking."
Joel feels that people often think that they have the greatest business idea but are afraid to accept help or take on a strategic partnership. They are afraid to give away points in the company; they want to keep it all, because they feel everyone is taking advantage of them. "But you never know how far a business can go with the right help and the right partner," contends Joel. "On one hand, partnership is a difficult thing; on the other hand, it is a blessing. The people who pitched can testify that it really took them to a new level. You can be a 'solopreneur' and you can be an entrepreneur. A real entrepreneur knows when to let go and make the right connections or get help when needed."
From where does Joel get his business savvy? "Baruch Hashem, I've been doing this for years, and I've seen all types of businesses and all types of start-ups. I have also gone through many of my own business experiences, which gives me a lot of insight and ability to give back to other people," says Joel. "But, I would say that most of my knowledge in business I only gained from my study of Torah, which is full of business wisdom and advice. Every aspect can be learned, starting from how Avraham Avinu negotiated a piece of property with Efron. You can learn so much from the Torah about how to negotiate. You just need to know how to apply it."
Joel is personally applying and sharing his business acumen in yet another venue. His B-Tank magazine was released after BizTank marked its first year of success. Presently, it is sold mainly in New York/New Jersey area stores, but there are plans for it to be distributed wherever Jewish magazines are sold, including Maryland. The monthly business publication features the latest pitches and negotiations, in addition to business knowledge and advice gleaned from professionals who have "been there/done that."
Give and Get in Business
"Learning about business, and never giving up about learning, is one of the most important things," advises Joel. "Be young, be relevant, and be adaptable." According to Joel, however, the main thing in business is to be a giver. "The more you give, the more you will get. When it comes to customer service, to employees, to yourself, to family, to buying – give. Be genuine and give; be open-hearted. Don't think that when you give, things will get away from you. The more you give, the more you will wow your customers and gain from it. The more you give to your employees, the better they will serve you. The more you give to your vendors, the more they will prefer to deal with you. Don't be afraid of giving, and don't be afraid of being humble. If you don't know something, say, 'I don't know, I want to learn.' If you do know something, don't keep it to yourself. Network. Share. It will only help you."
Successful presenters, notes Joel, were able to engage the investors and the audience in a tangible way, not just with promises and nice presentations. They somehow made the investors emotionally connect with them and their product, so that the investors came to believe in their product or service.
"Whenever you pitch, present an idea, or try to sell something to your clients – whenever you want to convince your employees to do something or even convince yourself to take another step in business – be visual, be connected, feel it, try it out. The more visual and the more alive and vibrant your content is, the more potential it has to motivate people to buy the product from you, invest in you, and listen to you."
Concludes Joel, "From each and every presenter, I learn so much, and I am sure the B-Tank readers are learning from them as well. I received a phone call from a guy who told me that he started a business idea because he read our information, which inspired and guided him in his own business."
To be considered as a presenter on BizTank, apply online at www.biztankmoguls.com.