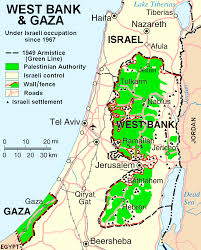 You may have heard more and more talk recently about the BDS (Boycott, Divest and Sanctions) movement against Israel. This radical, anti-Semitic movement is gaining strength and financial support in the United States. Its purpose is to delegitimize and denigrate Israel and its defenders, to isolate Israel and hold it to double standards, to cast Israel as an exiled pariah, and ultimately to wipe the Jewish country from the face of the earth.
The Notorious Durban Conference
Boycott, Divestment, and Sanctions began in 2001, at the UN World Conference Against Racism, held in Durban, South Africa. A policy was adopted by 1,500 NGOs (non-governmental organizations) "of complete and total isolation of Israel as an apartheid state," and called for "the imposition of mandatory and comprehensive sanctions and embargoes, the full cessation of all links (diplomatic, economic, social, aid, military cooperation, and training) between all states and Israel." This is referred to as the "Durban Strategy." (Canada, the U.S., and Israel walked out as a show of protest against the one-sided anti-Israel charges.)
No steps were proffered at the conference to help build bridges between the Israelis and Palestinians or to promote peace in any way. The only purpose of BDS was to expose Israel as a rogue, evil, unchanging, and unrepentant country that should not be allowed to stand with the multitude of nations or even exist as a state – as a state that should never have been born. Many NGOs, in fact, unabashedly promote their goal of a one-state solution (I'm sure you realize Israel is not the one state.)
The Palestinian Boycott
In 2005, a coalition of Palestinian organizations also called for a broad boycott and divestment campaign against Israel. Three signatories were Hamas, The Popular Front for the Liberation of Palestine (PFLP), and PFLP General Command, all of which are designated terrorist groups by the U.S. Department of State and all of which call for the destruction of Israel through violent means.
A Potent Tool
This century is not the first time Jews have been boycotted. After World War I, German universities began following the larger trend of "respected" anti-Semitism, as the Deutscher Hochschulring, a militantly anti-Semitic student organization, banned Jews from membership. Soon after Hitler was sworn into power in Germany, the Nazi party put into effect a nationwide boycott of Jewish businesses and professionals. This boycott soon spread to other countries, such as Poland (where the head of the Catholic Church called for the boycott and where shechita (ritual slaughter) was banned – a precursor for other anti-Semitic acts that we still see today), Quebec, Austria, Hungary, and to a certain degree in the U.S. (where Father Coughlin's radio show, listened to by millions, advocated for boycotts of Jews). Not long after that, thousands of Jewish professors were kicked out of their universities.
In 1945, before the creation of the state of Israel, the Arab League boycotted "Zionist goods" produced in the British mandate of Palestine. They then widened the boycott in 1948 to include all Arab trade with Israel and boycotts of any international company (or partners) that did business with Israel.
Recent boycotts of Israel attempt to equate the Jewish state with apartheid-era South Africa. Boycotting South Africa proved to be extremely effective. The international boycott against South African products, sports, and academic institutions was largely responsible for the end of apartheid in that country. The South African system of minority white rule and institutionalized racism, fundamental to its government, ended in 1990.
BDS in America and on Campus
For some years, the BDS movement remained marginalized in the United States, but in 2009, a group of American professors joined the boycott of Israel. Seeing this "breakthrough," substantial money from global NGOs now provide the funding necessary to grow the campaign to delegitimize Israel in the U.S. – particularly on university campuses.
American college campuses now see the likes of the radical Students for Justice in Palestine (SJP) setting up "apartheid walls," using loudspeakers to disrupt pro-Israel speakers, and employing scare tactics to threaten Jewish and other pro-Israel students and to create a climate of fear. Jewish students are called racists, Islamophobes, and far worse epithets. They are consistently shouted down and denied the opportunity for the basic American right of free expression. They face many radical anti-Israel professors who espouse hatred for the Jewish state. Jewish students are now being attacked on campus for even trying to speak out against this anti-Semitism.
How Academic Boycotts Hurt Israel
The root of the campaign to boycott Israel is the motivation to slowly erode the standing of Israel (and in this case, her people) in the eyes of world. The false and malicious comparison to South Africa apartheid – astonishingly uttered to the Trilateral Commission by U.S. Secretary of State John Kerry just recently – paints Israel as an illegitimate stain on the world. Boycotts are the beginning – as seen in Nazi Germany – of campaigns of extermination by dehumanizing the subject of the boycott.
The BDS movement seeks to persuade institutions and governments to withdraw (divest) from investing in Israeli companies and from buying Israeli products. The idea is to harm Israel economically. But the academic boycott also hurts Israel. It disallows international collaboration among scholars and universities and inhibits individual Israelis from participating in professional conferences and publishing in professional journals. Mutual academic cooperation is the lifeblood of science and academia. Academic boycotts crumble the pillars of academic freedom, violate the First Amendment, and, as they pertain to Israel, greatly lessen the chance of success in the peace process.
American Academic Associations Joining Boycott
But what is even more unsettling is that academic organizations have begun to back the BDS movement. A year ago, the Association for Asian American Studies (AAAS) unanimously approved a boycott of Israeli universities following a resolution by its National Council. In December, the council of the Native American and Indigenous Studies Association voted unanimously in favor of the academic boycott of Israel.
Making the most waves, however, was the 5,000 member American Studies Association (ASA), the "nation's oldest and largest association devoted to the interdisciplinary study of American culture and history," which voted to boycott Israel's higher-education institutions. In response, a bipartisan group of 134 members of Congress and over 200 university presidents and academic organizations has disavowed the boycott, some with words of stinging rebuke against the ASA.
The University of Maryland Baltimore County
Locally, UMBC is the only university in the state of Maryland to maintain "institutional membership" in the ASA. President Freeman Hrabowski and Provost Philip Rous quickly issued a statement opposing the academic boycott as "inconsistent with the tenets of academic freedom and open scholarly inquiry." Yet this statement left many, including myself, wanting more. Unlike many university presidents and administrations, which railed against the anti-Semitism and hypocrisy of the Israel boycott, UMBC opposed the boycott on the valid principle of "academic freedom" while still "protecting the rights of [the] faculty" to make departmental decisions, thus allowing the Department of American Studies to support the boycott by retaining membership in the ASA. It appeared that UMBC was taking the easy way out: denouncing the boycott while allowing the Department of American Studies to maintain membership in the ASA.
ASA's Flouting of Principle and Law
If the ASA chose to boycott a group of countries it deemed oppressive, this statement would be fair. But this boycott is perverse on several fronts.
First, it is antithetical to "academic freedom" and altogether anti-educational to boycott other academics and institutions. Regardless of where one stands on the issues in the Middle East, academic boycotts by academic associations are paradoxical, as they damage the very fundamental principles on which academic freedom is built. Further, this is in absolute opposition to the ASA's own mission statement to "[promote] the study of American culture through the encouragement of research, teaching, publication, the strengthening of relations among persons and institutions in this country and abroad devoted to such studies, and the broadening of knowledge among the general public about American culture in all its diversity and complexity."
Second, the boycott is in contravention of consistent rulings by the U.S Supreme Court, which have cemented the policy that "charitable/educational organizations" (the ASA identifies itself as a 501(c)(3) organization) may not violate public policy and law. Open academic institutions should fully support the right of any academic professionals to choose their own professional alliances and to support any causes they see fit. But there is a fundamental transgression in any type of public "institutional" alliance with or membership in an association that promotes a boycott of other academic institutions. This constitutes a violation of U.S. non-discrimination policy, since the same federal laws that prohibit racial discrimination also disallow discrimination on the basis of national origin, color, religion or gender. Along these lines, UMBC must not allow public university money to fund the ASA, be it through institutional or individual activities.
ASA's Hypocrisy
But the inherent problem with the ASA boycott is greater.
There is a clear underlying malevolence in the fact that the ASA chose to singularly boycott Israel, a vibrant democracy that ensures the rights of all people, irrespective of race, religion, gender, or sexual orientation. What other country in the Middle East offers that freedom? According to Freedom House, the widely-respected and apolitical NGO, 35 percent of the world's population lives in societies without fair elections, the rule of law, freedom of speech, or minority rights. Thirty-five percent! You'd think the ASA would begin their noble crusade by boycotting countries that trample upon the rights of their people, such as Russia, China, Syria, or Iran. Much of Africa and Asia opposes the very ideals on which the ASA prides itself. Poke your finger blindly on a globe and you're likely to find a country far more oppressive than Israel.
A cursory investigation reveals that the ASA boycott has zero to do with human rights. Lawrence Summers, president emeritus of Harvard University, has correctly labeled the boycotts of Israel – and specifically the ASA boycott – "as being anti-Semitic in their effect if not necessarily in their intent."
What Can Be Done?
There's a great danger in ignoring anti-Semitic actions even when they are cloaked as "anti-Israel" or "anti-Zionist." American campuses have become hotbeds of vicious attacks against Israel – and now, ever more commonly, against Jewish students. Still, many academics, university students, politicians, and regular citizens are beginning to take notice and take action. There are tremendous campus resources, such as Cornell law professor William Jacobson, who maintains a popular blog (legalinsurrection.com), and UC Santa Cruz faculty member Tammi Rossman-Benjamin, who founded the AMCHA Initiative to help students band together on campus to fight anti-Israel hatred.
It is imperative for Jewish American citizens to stand up for themselves and fight hatred when it arises. The same applies for boycotts of Israel. We must remember that boycotts of Israel are veiled boycotts of Jews. American citizens have rights, and one of the great rights is to petition your state legislators to fight for your needs. Write letters. Call your congressmen. Public pressure has been proven to work.
When it comes to issues of boycotts on campus it becomes necessary to also contact school administrators. In the case of UMBC's institutional membership in the American Studies Association, letters can be sent or calls made to President Hrabowski (hrabowski@umbc.edu), Provost Philip Rous (rous@umbc.edu), or Department of American Studies Chair Theo Gonzalves (theo@umbc.edu) to express your dissatisfaction with UMBC's taxpayer-funded membership in an organization that boycotts Israel.
Legal Action
Another method of defense is legal/legislative action in cases where universities participate in illegal boycotts of Israel. Universities (particularly state universities) receive vital funding from their states and the federal government. Legislators need to understand campus anti-Semitism so that they can pressure university administrators to respond properly to it. Very recently, I testified in the Maryland State Senate, as part of a group led by the Baltimore Jewish Council, in support of a bill brought by Sen. Ben Kramer that hoped to penalize universities that fund discriminatory boycotts. The bill was effective in that the State of Maryland passed an amendment in the new state budget condemning the ASA boycott of Israel and "strongly encourag[ing] that all colleges and universities support the open flow of public discourse, debate, and academic freedom, particularly with respect to nations with which Maryland has a ratified Declaration of Cooperation" (in this case, Israel).
Another tool is to protect students who are harassed for being Jewish and/or pro-Israel under Federal Title VI of the 1964 Civil Rights Act. This law protects students from discrimination based on their race, color or national origin in universities that receive federal funding. This approach has been effective in places such as Northwestern University, where Students for Justice in Palestine was suspended on campus for its campaign of vandalism, disruption and use of mock eviction notices against Jewish students.
In Every Generation …
As we have learned in the course of Jewish history, we must stand up for ourselves. Easy parallels could be made from the rise of anti-Semitism in Europe before the Holocaust to what we see in the world today so very few years later. We live in a bitter galus and have few friends in the world. At our recently-concluded Pesach sedarim we sang the words of V'hi she'amda: "In each and every generation they rise up to destroy us." We must have bitachon (faith) that Hashem will continue to save us, but we – as in every other task in life – must give our full effort to defend ourselves.
Dr. Kenneth S. Friedman is a chiropractor and an alumnus of UMBC and writes often on the topics of Israel and BDS. He can be reached at dr.kenneth.friedman@gmail.com