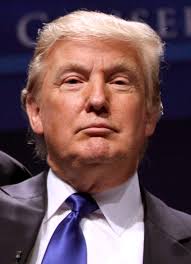 These are trying times to be a Jewish voter in America.
For the past couple decades, support for Israel and the Jews has grown increasingly strong among Republicans. This trend has continued in Congress (though there is vast bipartisan support for Israel among senators and congressmen). Assaults on the traditional U.S.-Israel alliance have come more recently from the Democratic Party. This has continued – and worsened – which we will discuss below. But some alarming events have transpired among Republican and their backers, as well, that should cause worry among Jews. The meteoric rise of populist Donald Trump has come with its share of worrisome anti-Semitic incidents and connection to the shady "alt-right," the Caucasian "anti-left-wing-racism racists."
Read More:Election 2016 : Where Do American Jews Turn Now?