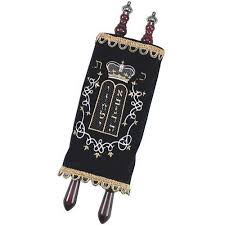 Congregation Ohel Yakov – more fondly known as "Rabbi Dinovitz's shul" – can be traced back to 1875. In fact, if you visit its cemetery on Bowley's Lane, you will find all its past rabbanim and their family members interred there. The shul itself, however, is far from lifeless and is in fact as vibrant as ever.
The credit, of course, goes to its devoted rabbi, Rabbi Peretz Dinovitz and his Rebbetzin; its dedicated president of 20 years, Paul Barr, and his "first lady"; and all its faithful congregants. The vitality of the shul will be on display on Sept. 25, Elul 22, when Ohel Yakov welcomes a new sefer Torah purchased with funds from members of its daily, netz, and Shabbos minyanim.
According to Dr. Mark Heiligman, the shul's retired gabbai sheini and longtime baal tokaya, Ohel Yakov has several old sifrei Torah. But on Yom Tov, it was not unusual to open a sefer Torah only to find that it was pasul. "We badly needed a new sefer Torah," notes Dr. Heiligman, who has been a shul member since 1983. "Our best sefer Torah is on loan, and the others usually have a problem.
"We managed to gather the funds in only four weeks. Just about the entire shul donated something towards it. It is really the shul's sefer Torah, and the fact that everybody had a hand in it represents the shul's achdus. That is the most important aspect of this achievement."
* * *
Ohel Yakov was originally located in the heart of East Baltimore's busy commercial district, on the corner of Aisquith and Gay Streets. Its official name was Ohel Yakov Veshayer, but it was nicknamed the "Franzishe Shul," the French Shul, since its Lithuanian officers wore stovepipes, the top hats customarily worn in France at that time. Rabbi Yekusiel Zalmen Kruger (Krieger) was Ohel Yakov's first rav.
The hardworking philanthropic Hoffbergers, who started out in the ice business and expanded into the cold storage and coal businesses before the heating oil business, were members of the shul. They lived on the 400 block of Aisquith Street, next door to the Creeger family. The Greenfeld family, who was in the grocery business and then worked with rental properties, also belonged to the shul. Mr. Greenfeld was the shul treasurer. Mr. Levy, a native of Israel, was the shamash in those early days, followed by Reb Hillel Shuvalsky, father of Rabbi Moshe Shuvalsky, Rebbetzin CV Dinovitz's grandfather.
The well-maintained downtown building boasted a women's balcony and a magnificently painted ceiling with a big Jewish star in the middle and clouds around it. Two tremendous crystal chandeliers hung from the high ceiling. Like all shuls of that vintage, it was furnished with spittoons (spitting receptacles). Most of the men were heavy cigarette smokers, and to satisfy their nicotine habit on Shabbos, when smoking is prohibited, they chewed toback (chewing tobacco) and put a pinch of snuff (ground up tobacco) up their noses. Trustees, policeman-like figures, were appointed to walk up and down the shul aisles, to keep order in the shul. Typical of most shuls back then, talking was not allowed. If you continued to speak in shul after receiving a first warning, a trustee would pick you up and throw you outside.
After Rabbi Kruger's petira in 1919, Rabbi Moshe Yehuda Rabinowitz became the rav until his passing in 1940, when Rabbi Harry Levin served as rav. When Rabbi Benjamin Dinovitz, z"l, was a youngster, he went to Rabbi Levin's house to learn with him privately. Little did they know that one day, in 1958, Rabbi Dinovitz would take his rebbe's place as rav of the shul.
* * *
With the decline of the downtown neighborhood after World War II, the congregation decided to move uptown to an old wooden cottage at its present location, 3200 Glen Avenue. The cottage was knocked down in 1964 to make way for Ohel Yakov's present red brick building. During the four months that it was being built, the congregation was temporarily housed in the basement of Shamash Tanenbaum's house next door. Of course, all beginnings are hard. In the start of the shul's Glen Avenue days, Rabbi Dinovitz would hire a taxi at his own expense to round up Jewish men for his minyan. After that, Ohel Yakov began to thrive; it even had a Hebrew school.
It was in 1960 that Mr. Joe Shavrick, a"h, became a member of Ohel Yakov. He served as both the shul's chazan and gabbai in the days when Rabbi Dovid Katz (present rav of Beth Abraham Anshei Sfard, "Rabbi Hertzberg's shul") lained each week. Rabbi Binyamin Dinovitz led the shul for more than 50 years, until his petira in 2008. In his last years, he shared the position of rav with his son, Rav Peretz, who now serves as full-time rav. For many years, Mr. Jay Schwarz served as the gabbai until recently.
* * *
"Ohel Yaakov is the story of a renaissance of a shul," explains Rabbi Yitzchak Sanders, who has lained Shabbos Mincha for the past 15 years. "It was triggered really by one man, and that is the president, Paul Barr. He is an inspiration to all of us and has been a one-man show in terms of repairing the physical part of the building, whether it is the roof, the windows, the painting, the air conditioning, the bathroom, the lighting, or the small beis hamidrash. There isn't an area of the physical part of the shul that he hasn't helped upgrade, including the kitchen and even the website. Now he is turning his attention to a spiritual project that is going to upgrade the kedusha of the shul. It's just a testimony to the continued growth of the shul. He's a role model for me, and I very much respect what he's done."
Ohel Yakov has a kiddush every single week to make people feel comfortable and welcome. There is definitely a very unique and tangible ruach (spirit) that Ohel Yakov has that is felt nowhere else. It is heimish and inviting because people are accepted for who they are and everyone is made to feel comfortable.
"Ohel Yakov was one of the first shuls in the city," remarks President Barr, "and while many have come and gone, with the help of our members and friends we can proudly stand on our own two feet."
"Achdus, kavod haTorah, and limud Torah are palpable at Ohel Yakov year-round, but especially on Simchas Torah," concludes Elie Cohen, gabbai of Ohel Yakov. "It's exciting that this year, our shul will, be"H, have an "additional 'simchas Torah' leading into the Yamim Noraim."