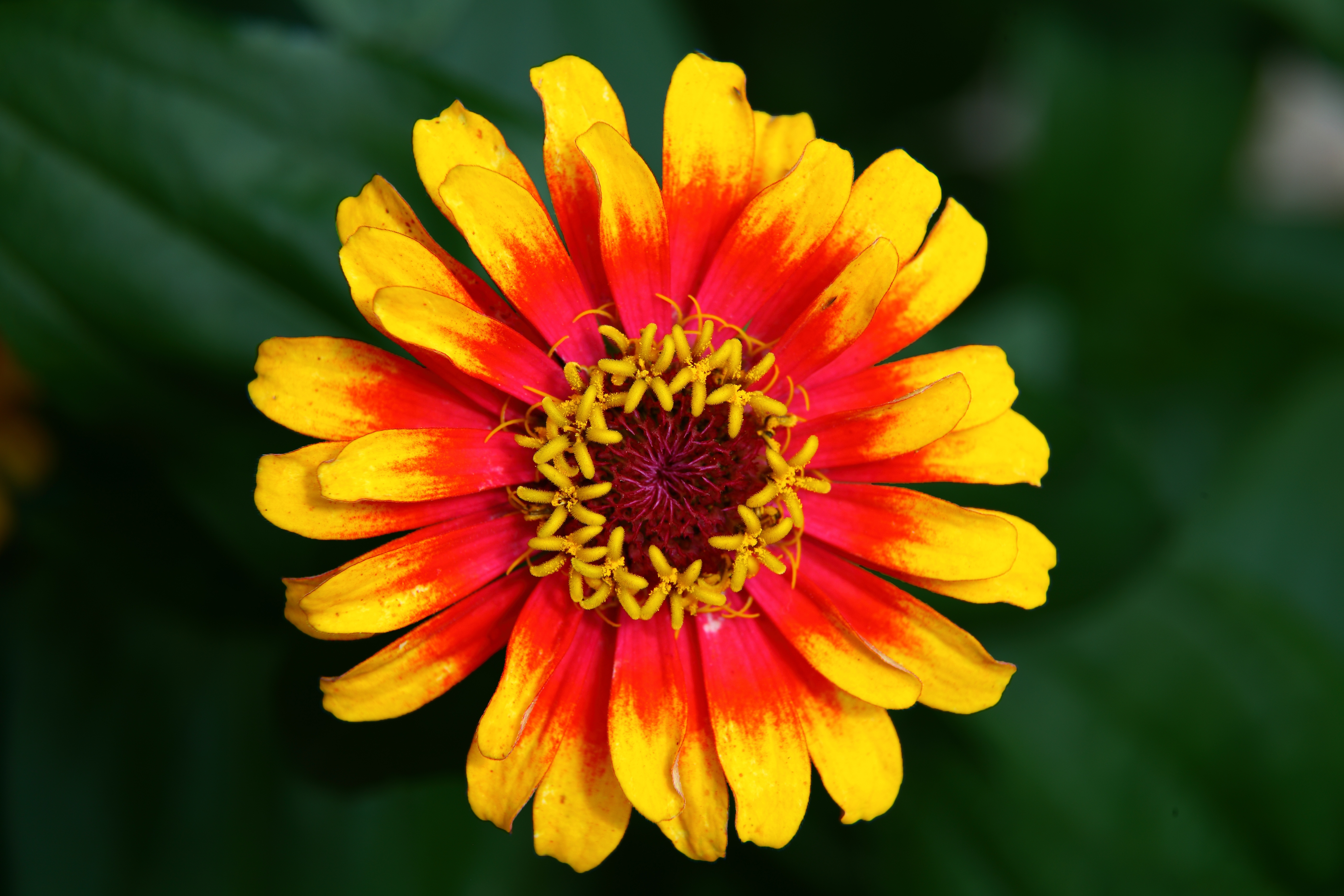 Years ago, the song "My Yiddisheh Mameh" was very popular not only in the U.S.A. but around the world and brought tears to the eyes of many listeners. The lyrics were written by Jack Yellen with music by Jack Pollack. There are many versions and many singers, ranging from Sophie Tucker to Cantor Yossele Rosenblatt. (Google the tune and you can sing it!) Here is the second verse:
My Yiddisheh Mameh, I need her more than ever now,
My Yiddisheh Mameh, I'd like to kiss that wrinkled brow.
I long to hold her hands once more as in days gone by,
And ask her to forgive me for things I did that made her cry.
How few were her pleasures, she never cared for fashion's styles.
Her jewels and treasures she found them in her babies' smiles.
Oh, I know that I owe what I am today
To that dear little lady so old and gray,
To that wonderful Yiddisheh Mameh of mine
My Yiddisheh Mameh
Every Yiddle's Yiddisheh Mameh is special, right? So how can I describe my own Yiddisheh Mameh? Her name was Devorah. She was born in Poland, the daughter of Reb Shmuel and Esther Lichtenstein. Her siblings were Yehudis, Yechiel, and Mordechai.
My Yiddisheh Mameh had a keen mind throughout her life. She was interested in learning about Yiddishkeit and about world events. Her grandmother Etel was a very pious person and had a great impact on my mother's religious upbringing, which she steadfastly clung to throughout her life.
My zaidy, Reb Shmuel Lichtenstein, had a restaurant in Switzerland. He was assisted by the family (a trait that was to continue in the family when we had a hotel). My mom was an excellent cook and helped prepare the meals in the restaurant.
My father, Reb Tzvi Epraim Kinek, was applying for a cantorial position in nearby Milan, Italy. A shadchan informed him about the wonderful daughter of Reb Shmuel, so he traveled to the restaurant and met his future vibel (wife), whom he later referred to as "Dvoreleh."
After obtaining the position of chazan in Milan's Tempio Israelitico, my father established his residence in Milan. The congregation appreciated his fine tenor voice and his rendition of prayers using the Sefardi nusach. Soon he was awarded a lifetime contract.
Life in Italy was good until "vayakum melech chadash - a new king arose" named Benito Mussolini, y"s, who eventually initiated harsh decrees against the Jews. One of the laws decreed that all Jews who were not born in Italy were to leave the country. Regarding where they were to go, that was their problem!
At that time, we were saddened by the evil decree, but as terrible things unfolded, the expulsion turned out to be a blessing in disguise because had we remained in Italy our family would have been deported to a concentration camp. We made a hasty departure from Italy. I was a very young "bambino" and have few recollections of life in Milan, but I do remember parts of the trip. After we left the country, we boarded a huge ocean liner headed to the United States. The year was 1939, and World War II erupted while we were on the high seas. The boat rocked ahin and ahair (back and forth), and many passengers were seasick. My mom fed me an orange, which I greatly enjoyed. It is the only food that I remember!
We finally arrived in New York and I marveled at the tall buildings and the hustle-bustle of the port in New York. What fascinated me the most were the dark-skinned persons carrying crates from the ship. My curiosity peaked, I inquired whether the porters were spatso di camino (chimney sweepers), because chimney sweepers were the only dark persons I had ever observed in Milan.
After completing the formalities and speeches given to the new immigrants, we traveled to Clarksdale, Mississippi. Why Clarksdale? you may ask. Because it was the residence of my uncle and aunt, Mordechai and Pessa Lichtenstein. Successful entry in America all hinged on my father having an affidavit, which assured the government that he had employment and would not, G-d forbid, become a burden to the country! My uncle begged the congregation to create a vacant cantorial position, and after some initial hesitation, they relented and thus saved our lives.
We traveled to Clarksdale and then to Memphis where father had a temporary position as the cantor of a small congregation. The family was shown an apartment and after entering the place, we were shocked at the terrible condition. The windows were cracked, the floors were dilapidated, and the bathtub was covered with grime.
Normally my parents would not have accepted such a fahrzetst apartment, but at that time there was no other option. My parents were short on cash because the evil Italian fascists confiscated everything, leaving us with less than $100.
My Yiddisheh Mameh rolled up her sleeves, kashered the stove and cleaned the kitchen. She scrubbed the bathtub until it shined, and after much hard labor, the place looked habitable. However, when the sun descended, oy gevald was it cold! The rooms were unheated; the kitchen floor actually had splotches of ice! My mom warmed water bags and placed them at the feet of each child. It was a mechayeh (pleasure) for a short time. I don't recall how many nights she performed this chore, but the cold was terrible.
There was a Rabbi Isaac who lived in the vicinity. He visited us as a gesture of good will and was shocked at the frigid temperature in the apartment. The following day, the doorbell rang and there was Rabbi Isaac with several large boxes. He gave each of the children one of the boxes, and we were delighted with the contents. There was a fuzzy robe for each child. Rabbi Isaac's chesed (kind deed) was never forgotten.
* * *
Time moved on, and my father searched for employment with a living salary. He learned of a cantorial position in the Bais Hamedresh Hagodol, a shul located in Baltimore, Maryland. He traveled there for a probeh (trial run), in which he led services, and he was hired. In addition to his cantorial ability, my father was a superb mohel and soon became the most sought-after mohel in Baltimore.
In our holy Torah, there is a section regarding the wanderings of the Jewish people through the desert, repeating the phrase "vayisu vayachnu," they traveled and encamped. So it was with us. We packed our belongings and moved once more, this time to Baltimore, where we looked forward to the better standard of living than in the South. My parents were delighted that there was a school, TA, which taught both academic and Judaic subjects.
After arriving in the city, we moved into an apartment on Baltimore Street. There was a Jewish community in the area, and the apartment was within walking distance of the shul. It was a vast improvement over our former residence but it, too, required sprucing up For my sister, brother, and me, the best news was that it was heated – something that we now believed was luxury living in the U.S.A.!
A year or two passed, and my father purchased a rowhouse on Fairmount Avenue. He believed that renting an apartment was a waste of money and that purchasing a property was an investment, so we again changed our residence, another "vayisu vayachnu."
Our house was located on Fairmount Avenue, and the shul was only a block away. The new residence required some "fixing up," which was accomplished by my father. He painted the rooms with the assistance of my brother David. My Mameh cleaned and kashered the kitchen, and before you could read War and Peace, the house looked great.
* * *
As a song goes, "The years go by as quickly as a flash…" and takeh, the years flew by. The Jewish population in East Baltimore began dwindling. Yidden were moving to the neighborhoods of Upper Park Heights and Forest Park (vayisu vayachnu). The house on Fairmount Avenue was sold, and my parents purchased the home of Rabbi Yaakov Ruderman, Rosh Yeshiva of Ner Israel Rabbinical College. To speedily complete the mortgage payments, my parents, provided room and board for retired gentlemen. What a royal treatment they received! Each had a room and received three meals a day cooked by – yes my Yiddisheh Mameh. I recall one of the elders referring to her as "Mameh."
In our family, our mom forbade loshon hawrah (gossip). She was a quiet person but if loshon hawrah began, she told the gossiper to stop. I never heard her utter a vulgar word nor did I ever observe her loosing her temper. She saved and provided money for orphans, widows, yeshivas, kallahs, and numerous other causes. She kept a list of birthdays and anniversaries and sent cards and presents to the mishpacha. When we had our own families, she prepared banquet-like feasts, Her ainiklach were showered with attention-with presents and with more presents.
When father ventured into the hotel business a vital need was for a good cook. Nu, whom do you suppose became the cook? My Yiddisheh Mameh, who else? She arose early every morning and prepared meals for the day. The quality of her kashrus was superb, justifying the large sign in front of the hotel: Kinek's Kosher Hotel. The small hotel had a staff consisting of mom as the cook, Aunt Pessa as a waitress, sister Hilda as the bookkeeper and waitress, brother David as the maintenance man, and cousin Aaron and myself as the baggage shleppers (porters). We hosted many rabbis there, including Rabbi Shimon Schwab and Rabbi Benjamin Bak and their families.
My mother loved learning Torah and going to lectures at the Hebrew College. She also enjoyed gatherings having to do with Yiddishkeit. In summary, my Yiddisheh Mameh was a sincere religious person who was an authentic tsadekes (righteous person). She was strong willed and she had total faith in the Ribono Shel Olam (G-d).
May her memory be for a blessing.