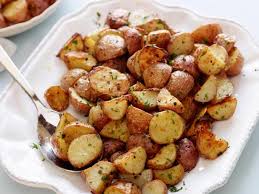 We drove down to Florida for Sukkos in a rented car, and by the middle of the drive I had come to the conclusion that Enterprise's slogan ought to be not "We'll pick you up" but "We'll leave you in the middle of nowhere for hours when the transmission on the car you rented will no longer leave first gear." But I digress. Actually, because of the automotive trouble, we ended up spending a fun-filled night in Jacksonville's Double Tree Hilton. The staff was absolutely lovely, helping us get situated when we arrived in the middle of the night. They even gave us a free kosher breakfast.
Unfortunately, our car troubles left us only five hours to make Yom Tov when we finally arrived at our destination. We picked some super-easy recipes, and with Hashem's help, they turned out fantastic. And they happen to be perfect for that post-Yom Tov cooking fatigue. I hope everyone's year is filled with simchas and brachos, and may we all merit to have fun and enjoy our families. Enjoy!
Uncle Ray's Salmon
My in-laws have been preparing Ray's Salmon for a number of years. Son Yehuda was put on salmon duty – in charge of putting the Old Bay on the fish – a task he did with relish! (The celery seed in the Old Bay makes for a savory and delicious dry rub.) He poured about five tablespoons of Old Bay on the top and bottom of the fish and would have used more if he could have. As a result, our fish was a little spicy, but we ate it all anyway! I recommend about one tablespoon per pound. But if you just want just a dusting, that's okay, too.
2 1/2 lb. salmon
2 1/2 T. Old Bay seasoning
Preheat the oven to 350°. Place the salmon in a sprayed cooking dish. Rub the Old Bay on top of the salmon. Bake for 20 minutes (I like my salmon just a tad underdone. If you like your salmon well done, cook for longer.) Serves 8.
Nana's Chicken
I made way too much of this chicken, especially since I served unstuffed cabbage at the same meal. So I turned the leftovers into L'Orange Chicken Salad – and it was stunning. I had never added orange to a chicken salad before and was pleasantly surprised. Plus, I was super-happy to use the leftovers for sandwiches during Chol Hamoed. I added the second half of the orange concentrate to glazed carrots, strawberry shortcake, and peas. In fact, you can use orange juice in almost everything that takes lemon juice.
1/2 container frozen orange concentrate (without pulp)
3/4 c. sugar (or brown sugar)
6 chicken cutlets
1 T. ground cinnamon
2 tsp. salt
Preheat oven to 350°. Mix orange juice concentrate, sugar, cinnamon and salt. Spray pan and place chicken cutlets on bottom. Pour mixture over chicken. Bake for 45 minutes or until chicken is cooked through.
Red Roasted Potatoes
Son Yaakov was on roasted potato duty. He did a fantastic job from start to finish..
8 red potatoes cut into bite-size pieces (about 3 pounds)
3 T. oil
2 tsp. salt
1/2 tsp pepper
Preheat oven to 450°. Toss oil, potatoes, salt, and pepper together. Place the potatoes on a cooking sheet in a single layer and bake until edges start to brown, approximately 45 minutes. If your oven is occupied with other dishes and set to 350°, simply leave them in longer to get the brown crispy edges. Serves 6.
Green Beans
I grabbed a bag of fresh green beans from Publix, the main supermarket chain in Florida. I made an adult version with half the green beans and left them plain for my kids, who like them that way.
1 bag of fresh green beans
2 T. orange juice concentrate
1 tsp. salt
1/4 tsp. pepper
Boil water and add the green beans to blanch, about 4 minutes. You don't want to overcook them, since you will be reheating them later. Toss the heated green beans with orange juice concentrate, salt, and pepper and set aside until you reheat the beans for serving. Serves 4.
Strawberry Shortcake
Daughter Nava was on strawberry shortcake duty. To make this super simple, you can buy any plain white or yellow cake. But Nava made the cake and plated it! Hooray for having helpers in the kitchen. (For those who are keeping track, everyone helped.! Son Binyamin made Duncan Hines brownies!)
White Cake
1 c. margarine
2 c. sugar
2 egg yolks
3 c. flour
1 T. baking powder
1/2 tsp. salt
1 c. soy milk
2 egg whites, beaten stiff
Preheat oven to 350 °. Cream margarine with the sugar. Add egg yolks and beat until combined. Add flour, baking powder, and salt, and beat on low. While beating the flour, start adding the soy milk until combined. Fold in the beaten egg whites. Pour into 2 sprayed 9-inch round pans. Bake for 25 to 30 minutes.
Macerated Strawberries
2 pints of sliced strawberries
1/2 c. sugar
2 T. orange concentrate
Wash the strawberries, cup off tops, and slice. In a ziplock bag, mix all ingredients and let sit for about 1 hour (a bunch of liquid will come out of the strawberries and makes the strawberry shortcake delicious).
Topping
Whip one box of Rich's Whip
To serve, place a slice of cake on the plate. Spoon the strawberries and liquid onto the cake (as much as you like) and then dollop the whipped cream on top. Garnish with a trio of strawberries on the plate.
Bracha Shor is the owner and executive chef of Sweet and Good Catering. Her email is bshor@sweetandgoodcatering.com. Questions and comments are welcome.