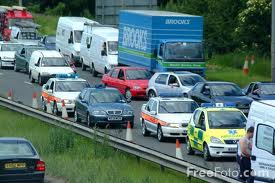 Travel ain't what it used to be. In the "olden days," people traveled by train and arrived at magnificent train stations – just look at the architecture of Baltimore's Penn station (built in 1911, around the time the Model-T came out). From the train you took a taxicab (horse drawn, perhaps) to your downtown hotel, and everything you needed was close by. Nowadays we arrive at airports far from the city center, and we have to be able to get around to tour, shop, or attend to business: hence, the marvel of the rent-a-car business. You can land at any city in the U.S. and within an hour drive out with a shiny new car. Wow!
But wait – it is not so simple; nothing good ever is. Navigating our complicated and constantly changing world of personal economics and shopping requires a lot of know-how. This is especially true in car rentals, where no two customers pay the same price, and where rental companies try, and often succeed, in selling you unneeded extras that can be called rip offs.
This was originally supposed to be part of a larger article on vacation planning, but as I began to write, I realized that the topic of car rentals needed – and deserved – an article of its own.
Book Early and Often
The first and major thing to know is never to arrive at a car rental desk without a reservation. You will pay much more than the amount you would have paid with a reservation – and the farther ahead you reserve, the cheaper.
One of the remarkable things about renting a car is that there is no downside to reserving extra early. Unlike a hotel, where you are required to provide a credit card number to hold a room and will be charged, even if you never arrived, unless you cancel within a certain amount of time, you can reserve a car without a credit card, meaning without any commitment. So, even if you have only a small chance of traveling, you should make a reservation. The prices for cars change on a daily basis, and will probably go up if you do not act. If the price goes down, you can cancel the original reservation and rebook. If you pull a no-show, you will not lose money – although menschlichtkeit mandates that you cancel a reservation as soon as you realize you won't be using it.
The Search
There are many car rental companies. Fortunately, it is now easy to search all of them at one time by using any of the aggregate internet travel search companies that allow you to search and book air travel, hotels, and/or rental cars. The ones we are all familiar with are Priceline, Kayak, Orbitz, Expedia, and Travelocity.
I go to Priceline as the first step in my search. I do not book on Priceline, however, because they require a credit card, which confirms a reservation that might not be refundable. Once I know the cheapest price, I go to the website of that company and make the reservation. I continue to check Priceline to see if the prices have come down. This is easily done, because the website saves the destination and dates of your previous search. If you see that the price is lower, you can book it again at the rental company's site, and cancel the previous, more expensive reservation without penalty.
The "Sell"
When you pick up the car, the person at the desk tries to sell you various add-ons. Let's discuss the wisdom in purchasing these. I will divide their offerings into two broad categories: "products," and insurance.
What are products? Companies offer to rent you a GPS or a child car seat, charging by the day. I would certainly decline these, as a GPS can be brought from home, and even car seats are not too hard to bring along.
The ultimate bad deal is selling you a full tank of gas. You are told that if you buy it, you can bring back the car with no gas. The reason this is a bad deal is because it is impossible to bring back a car with an empty tank; you will be bringing the car back with some gas, which means you paid for something you didn't use. The companies know this, and are profiting from the customer's worries and laziness.
The better alternative is to notice how much gas is in the car at the time of rental, and fill the car to that same level before you return it. An excellent app on your smart phone, called Gas Buddy, finds gas stations near the rental office and will even tell you their prices and give you directions from wherever you are. Pretty amazing.
Insurance: Yes or No?
The most complicated thing about renting cars is the insurance question. Many of you believe that your own insurance will cover rental cars. Assuming you do indeed have this coverage, it is still complicated and needs some clarification. There are two aspects of insurance: One is the liability on the other car, and the second is collision on the car you are driving.
When you rent a car, it comes with neither type of insurance, and the clerk will try to sell you both. It is my feeling that one should not purchase the liability insurance on the other car, since your own insurance can be relied upon for that. having an accident with a rental car will be the same as an accident with your own car back home. The more complicated issue is whether to purchase the collision damage on the rental car. If you cause any damage to that car, you can assume that the rental car company will come after you with a vengeance. You will be charged for the damage as well as administrative fees and loss of rental. And even if the damage is relatively minor, you will be responsible for all of it. (Also, the damage may have been present prior to your rental, but no one can be certain.)
It seems to me, therefore, that renting a car comes with a lot of liability. If something happens, you will need to submit a claim on your own insurance, and your rates will probably go up. For these reasons, I do buy the collision insurance, which is called CDW, collision damage waiver. I don't want to worry about car damage while I am on vacation. By having CDW, I can return the car and walk away from the problem.
CDW in some cities can be as much as $25 per day, which I think is high. I have sometimes paid it, looking at it as part of the total cost of my trip. I have also seen cities with very low CDW. I consider CDW for under $15 per day a good deal. If you book on Priceline, you can buy their CDW for $11 per day. (If you are driving this car in a foreign country I would assume that the whole insurance question goes into overdrive. Better do your research.)
The rental company also pushes property insurance: for a stolen suitcase, for example. I do not buy that. I keep my suitcase in the trunk, out of sight. Another trick is to unzip the suitcase while it is in the trunk, so that the thief will see that there is nothing of value and hopefully move on. I also remove my tefilin and put them in a cheap-looking plastic bag, which I leave in the trunk, separate from the suitcase. I might as well try my best to protect my most valuable possession.
Credit Card Coverage: Not Always
Many of you believe that your credit card offers free insurance. This is not exactly true. Your credit card most likely offers secondary insurance, which means that you first have to submit a claim on your car insurance, and the credit card will then pick up what they do not cover, such as a deductible. There are a few credit cards that offer primary CDW. A popular one is the United MileagePlusExplorer card. Sometimes they have a 50,000 mile sign-up bonus. This is a worthwhile card to have, if only for the free CDW.
Before You Drive Off
Here are some important things to note before you leave the parking lot. Make sure you know how to work the dashboard – such as how to turn on and off the headlights. Also, how do you access the gas tank to be able to fill up? Ask for the phone number of the local rent-a-car agency (not just the 800 number) and also their exact address with zip code, so you can enter it into your GPS and be able to return the car. One time, I got a complicated car, and I was not able to wire my phone to the radio, which required connecting via Bluetooth. Someone at the agency got it to work, which allowed me to listen to many hours of shiurim stored on my smart phone. One more thing: Take a video of the car with your phone before exiting the agency. Walk around the car slowly to document any damage that predated your rental of the car.
As you can see, you need to know many things. It is certainly amazing to land in Farawayville and be whizzing down the freeway a short time later. However, you want to make sure that this transaction has been conducted in an intelligent fashion, so that you do not end up with unforeseen headaches. Hopefully, by doing your research and booking early, you will have a great experience. Lastly, folks, I need your help. Please email me your rent-a-car horror stories. Did you get hit with claims? Was your credit card primary or secondary? did you get caught in the crossfire between the rental car agency and your credit card insurance? How did things resolve? I would love to hear from you, so that I can incorporate your life lessons in an update.
Thanks and bon voyage!