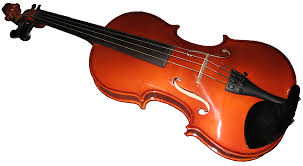 "One hen, two ducks, three squawking geese," I begin.
"Four limerick oysters, five corpulent porpoises," a few girls chime in.
I pause to remember the rest of the memorized count, and a violinist shouts from behind her music stand, "Six pair of Don Alverzoz tweezers, seven Macedonian soldiers dressed in full battle array!"
So began another incredible week at Tizmoret Shoshana, a creative arts camp for Jewish girls. Tizmoret is filled with colors. The girls are individuals, with big visions and bigger hearts. The friendships that develop are strong and long lasting. The campus is stunning, open and surrounded by nature. Counselors give everything to their campers. One counselor, who studied voice, piano, and ballet, would visit my room every night to sing to us. Another, who flew in from Israel each year to teach music, introduced us to a never ending game, which we played deep into the night. Chana Chava, the creative writing director, told us stories around the campfire that sent chills up our arms.
Tizmoret is filled with creativity, positivity, and friendship; it's like walking into a whole new world. Each day is intensely packed with expression and learning. Even the shiur, which is given by a different counselor each time, is conducted as a discussion. And they're always growing. Since I first went to Tizmoret, they've added a dance major, with a focus on ballet, modern, Irish, and Highland dance. They also have guests coming in from orchestras, fashion institutes, as well as local artists.
The founders, Dr. Mark and Mrs. Chana Singer are remarkable people. Mrs. Singer is an artist with years of experience teaching and creating, and Dr. Singer is a professional violinist, with experience performing solo, with an orchestra, conducting, and teaching music. I find it fascinating to watch Dr. Singer conduct; I can tell his whole being feels and lives music. These two beautifully humble people have opened so much opportunity to girls from communities all around the world.
Before joining Tizmoret, when I was 14, I had been to a standard sleepaway camp the year before, and although I enjoyed the experience, I was hoping for a place where I could maximize my creativity. By joining Tizmoret, I was excited to meet other creative girls and find likeminded friends. I majored in drama. The memories make me smile every time I think of them.
Jessica Schechter, our drama counselor, had taught us the "one hen, two ducks" exercise to improve our memorization skills. That wasn't the first activity of the morning; we'd had a gorgeous breakfast, complete with toast, eggs, cocoa, fruit, yogurt, and a loving kitchen staff there to help with any requests and give the occasional hug.
After breakfast, I raced up the steps together with about 10 girls to the drama room for my first workshop. I passed other girls chatting as they headed down to the art room. There, art supplies decked the walls, and sunlight shone on their still drying paintings. I knew that room well, because I often went there to relax and appreciate the space where artists thrived.
The creative writers headed to their corner – a niche with a window on the top floor. There, the table was prepared with pens and paper. I looked at that group with a curious wonder. They spoke a different language. Each knew how to express herself fully with so few tools. This group had a special feel to it; you'd never believe they'd only known each other for one week.
In the music room, the music counselors were already tuning their instruments. Cello, violin, guitar, and flute, as well as the beautiful piano made the room feel ready for a symphony. The talent present was enough to build masterpieces – and that's exactly what we heard every day.
The camp's name is in memory of Rebbetzin Shoshana Feldman, a"h, who strongly supported the Singers and encouraged their endeavor. She was a giant inspiration and teacher to the community, and represented so much of what Tizmoret stands for: Torah, growth, and self-expression.
The Singers' mission for Tizmoret is "to unite the pursuit of the arts with the growth of the girls' spiritual and religious values," Dr. Singer says. "We thought that the arts are very much a vessel for one's spiritual expression as well as artistic expression; our idea was that we should bring these two together."
I asked Dr. Singer what he is looking forward to this year, and he enthusiastically told me about the new campus. "This year, we'll be at a beautiful location overlooking a lake in the Berkshire Mountains, with our own private campus, a lovely dance studio, an art studio overlooking the lake, and a private swimming pool. And the whole facility is air conditioned, including the bunks." Mrs. Singer showed me some pictures of the lake and building, and my heart started beating. I'm so excited for a new group of young girls to experience the magic called Tizmoret Shoshana.
Contact the author at batyamiriam@gmail.com. You can check out Tizmoret's website, tizmoretshoshana.org, and the Singers can be reached at attizmoretshoshana@yahoo.com, or by phone at 410-358-5721(home) or
Dr. Mark Singer 443-844-4108 (Dr. Mark's cell) or 443-844-4133 (Chana's cell).