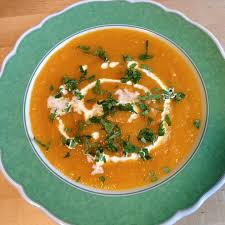 Winter is a time for heart-warming, cozy food. Here are a few great wintertime recipes that your family is sure to enjoy.
A good friend of mine, Julie A., has taken on making something special for the third meal each Shabbos. I bought a three-quart Crock-Pot just for that purpose. I like to make hot dishes that will be delicious for the third meal (after cooking in a Crock-Pot for almost 24 hours). One of the perfect dishes I found is French onion soup, though if you want to enjoy it with cheese, you'll have to make it during the week (or serve dairy for lunch!).
French Onion Soup
The key to most French onion soups is sautéing the onions until they're caramelized before you start the soup. Not in this case! Most French onion soups are cooked for at most three to four hours. When you leave onions in a pot for over 12 hours, they will caramelize on their own without ever having to sauté them.
If you want to make the soup dairy, the cheese will melt from the heat of the soup. For those ingredient substituters out there, if you don't have broth and want to add water instead, you'll be sacrificing some flavor, but it will still work (just add more salt and pepper if you need it). The carrot and celery stalk are added for flavor (you could throw a peeled potato in, too). The flour added is just to give the soup a little more body. If you want the soup to be gluten free, just omit it.
2 1/2 lbs. onions, peeled and diced (about 6 c. total)
2 T. olive oil
1 tsp. salt
freshly ground black pepper
1/2 tsp. sugar
8 c. vegetable broth
1 peeled carrot
1 celery stalk
3 T. flour (optional), stirred into 2 T. broth or water
1/2 cup white wine, optional
1 baguette, cut into 2-inch round slices, toasted
1 1/2 - 3 c. shredded cheese (1/4-1/2 cup per serving)
minced raw shallot or onion, for garnish
Place onions, oil, salt, pepper, sugar, broth, flour mixture, carrot, celery, and wine in the Crock-Pot and turn on low. After cooking for 20 hours or so, taste and adjust the seasonings if needed.
After you pour the soup into bowls, add a toasted baguette to each bowl and sprinkle about 1/4 cup of shredded cheese on top. Serves 6.
Note: Authentic French onion soup is served in oven safe-bowls. Place the soup-filled bowls in the oven with the baguette and a thick layer of cheese covering the entire top and bake or broil until the cheese is melted and a little burned.
Cauliflower Mac 'n' Cheese
My kids will eat macaroni and cheese even if I've just ripped open a box and poured who-knows-what-kind of yellow powder on top (the more the better, they say). This homemade version is yummy, has actual vegetables, and is yellow! Start light on the salt, as the cheeses already have a lot of salt in them.
1 c. vegetable broth
1/4 cup cream cheese
1 tsp. Dijon mustard
3/4 cup yellow cheese
1/2 tsp. salt
1/4 tsp. pepper
1 24-oz bag frozen cauliflower, defrosted
4 pre-boiled carrots (see note)
12 oz macaroni
1/4 cup parmesan cheese
Preheat oven to 400 degrees. Bring an 8-quart pot of salted water to boiling on high.
In a blender, combine the broth, cream cheese, mustard, yellow cheese, salt, and pepper. Add cauliflower and carrots and blend until smooth.
Add pasta to boiling water. Boil for half the recommended time on the box, then drain. Add the cauliflower sauce and mix to coat. Spread the mixture in a 9x13-inch baking pan and top with parmesan cheese. Bake for 30 minutes until browned on top. Serves 6.
Note: Instead of boiling the carrots, you can throw them in a microwave for 4-5 minutes until they're soft. If your kids will eat broccoli, you can add broccoli florets to the dish too, at the end – the green gives some color, and lots of vitamins!
Chicken Pot Pie
This recipe is adapted from Spice and Spirit, which I love. It can use up any extra chicken soup you might have – both the broth and the chicken! (There's a whole bunch of goodness in chicken soup broth – if you don't use yours up, you can freeze the broth – to be pulled out whenever a recipe calls for it!)
2 frozen deep-dish pie crusts, defrosted
6 T. oil
1 medium onion, diced
1 potato, peeled and diced
1 cup frozen diced carrots
6 T. flour
1/2 tsp. salt
1/4 tsp. pepper
2 1/2 c. chicken broth
2 c. diced cooked chicken
1 cup frozen peas (optional)
Preheat oven to 400 degrees.
In a 2-quart saucepan, heat oil on high. Lower heat and add onion, potato, and carrots and sauté until tender. Stir in flour, salt, and pepper and mix well.
Over medium heat, gradually stir in broth, stirring constantly to make a thick creamy sauce. Add diced chicken and peas.
Pour the mixture into one deep-dish pie crust. If you have cute little cookie cutters (about 1/2 an inch in diameter), you can cut 4 symmetrical holes in the second crust to allow steam to escape. Put the second pie crust on top of the pie and flute or pinch the edges to close the pie.
Bake for about 30 minutes until browned on top. Serves 4-6.
Crock-Pot Rice Pudding
Similar to French onion soup, a secret of a creamy good rice pudding is the length of time it is cooked. People often use leftover rice to make rice pudding. However, if you have a dairy Crock-Pot at your disposal, you can start with uncooked rice. This is a great overnight dish or can be put on in the morning before you leave the house.
1 tsp. vegetable oil
3/4 cup uncooked long-grain rice
3/4 cup sugar
1/4 tsp. salt
1 tsp. vanilla
4 c. milk
2 T. butter
3/4 tsp. cinnamon
Place the oil, rice, sugar, salt, vanilla, and milk in a Crock-Pot. Stir to combine and add the butter on top. Cook on low for 8 hours.
Right before serving add the cinnamon as garnish on top. Serves 10.
Note: If you do have leftover rice, this is a great way to use it up. If the rice has already been cooked, you can omit the water.
May Simcha ben Baila have a refua sheleima and share in the delicious rice pudding with us very soon.
Bracha Shor is the owner and executive chef of Sweet and Good Catering. She may be contacted at bshor@sweetandgoodcatering.com.