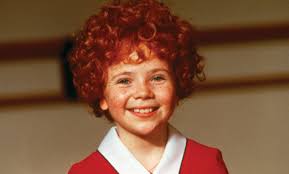 Another night, another practice.
Laughter trails through the rooms of Bas Melech as costumed girls run about touch-up their outfits. We are getting ready for a routine run-through in preparation for our December production of Annie. Aviva Cohen, our director, calls us together, and we begin.
How did I get here? Let me back up.
After leaving Bais Yaakov, I never thought I would find myself in a "production" involving young women of the community. But thanks to RINA, a new organization founded by Rivka Rubenstein and Rochel Ziman, I got my chance. It all started in the summer, when I saw an ad in the WWW about auditions for the play. I wasn't sure how I felt about trying out. I was nervous, and I had never actually seen Annie (I know, I know). But I heard the buzz in Baltimore, and eventually several people close to me convinced me to go for it.
Read More:All about Annie