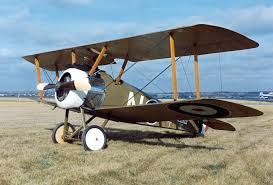 These days, when we say we are "heading to the airport," we are usually referring to Baltimore-Washington Thurgood Marshall International Airport (or BWI), a mere 35 minutes away. Who would have thought there were other options for locals here, almost a century ago, that were much, much closer to home. But that is exactly what I recently discovered! First, a little background is in order.
The Aviation Age Comes to Baltimore
On May 21, 1927, a new chapter was written in the annals of aviation history. His repugnant anti-Semitic views and abhorrent lack of family values notwithstanding, the fact remains that on that day Charles Lindbergh became the first person to complete a solo transatlantic flight, flying non-stop from Long Island, New York, to Paris, France. That achievement not only catapulted him into the stratospheres of public adulation and fame, but transformed the nascent aviation industry into the hottest, newest investment on Wall Street.
Read More:Neighborhood Musings, Part 3