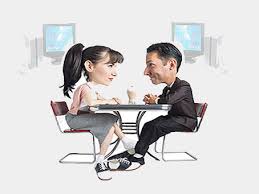 Last month, we primarily discussed how crucial it is to be sure that when one is presented with a shidduch idea for feedback one's response is substantive and thoughtful, and never purely reactionary. We concluded by noting that the most proper way to make decisions about a shidduch is via meaningful information that comes as a result of appropriate shidduch research.
Fair Warning and Keeping Current
Now that we have reached the topic of shidduch research, there are a number of items I would like to share regarding how to do so successfully. The first items pertain to the single young men and women themselves and their parents. From there, we will move into a number of matters concerning those receiving shidduch calls, including how to best respond to the questions one has been asked and how to properly present the information one is asked about. This series will continue in the upcoming issue of the Where What When, where we will conclude with a discussion relating to those making shidduch research calls, and how to do so most productively.
Read More:Finding the Right Words : How to Field Shidduch Calls and Conduct Effective Research